Cusco is a mystical sacred city, considered the capital of the Tahuantinsuyo. An Empire with a great historical and architectural legacy. It is Surrounded by green valleys with imposing tourist attractions, culture, tradition and faith still dormant. Cusco is known as the navel of the world for being the political and territorial center of the Inca Empire, the department of Cusco shows a striking geographical variety from natural mountain ranges and reliefs, and rivers like the Urubamba.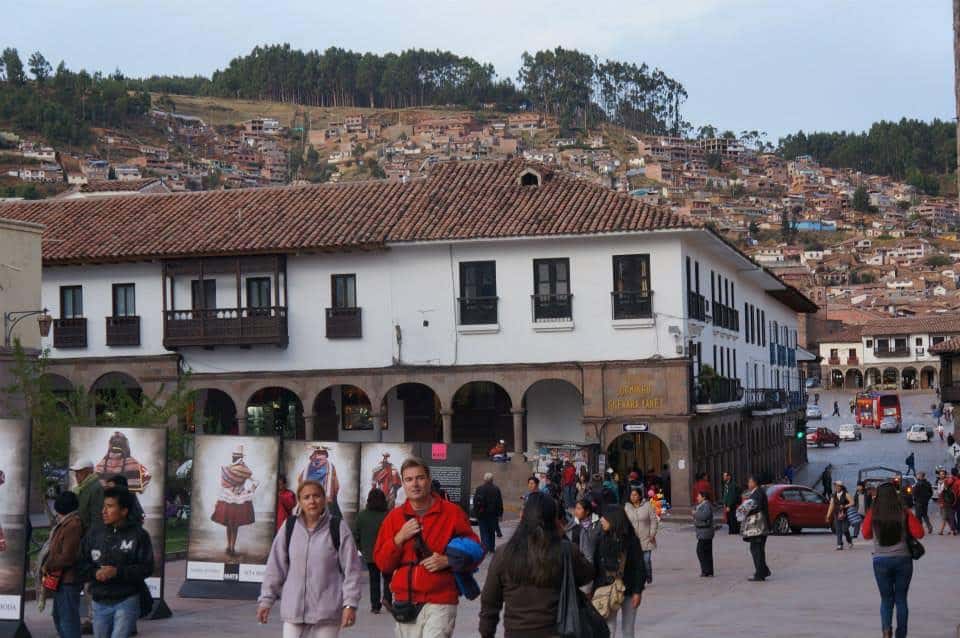 The Inca city is located in the middle of the tropical rainforest, at about 2,430 meters above sea level, It was declared a World Heritage Site by UNESCO in 1981 and a new wonder of the modern world in 2007, it is a fantastic architectural complex built in the time of the Inca Pachacutec in the middle of a great variety of flora and fauna.
Cusco received me with hail for approximately 20 minutes, after that I went to walk around Cusco and their best places.
I was hosted in Tayta Wasi Hostel a nice hostel near of all places to visit. They helped me to all my doubts and it was a great help for me.
 Cusco: Birthplace of the world.
Seductive, striking and natural, Cusco's history lives in its streets, squares, valleys and towns.Stunning destinations and examples of fine engineering by Inca stonemasons can be seen in Choquequirao, Saysayhuamán, Kenko, Tambomachay, Ollantaytambo and Machu Picchu, the Inca jewel built with the wisdom of the ancient Peruvians in an ecological environment. Captivating landscapes such as the Sacred Valley, where the mountains are clothed by terraces.
Pictures villages where the past forms part of the present. Cusco really is the birthplace of the world.
Location: Andes mountain range in the south of Peru
Temple of La Compañía de Jesús (Society of Jesus)
Visiting Hours : Monday through Friday 9 a.m. – 5:15 p.m. / Saturday and Sunday 9 a.m. – 11 a.m. and 1 p.m. – 5:15 p.m.
Location : Plaza de Armas.
To walk around Cusco and their historic places is a pleasure, a colonial city where all the nationalities that you found in its streets make you to discover this magic place.
San Pedro Market is a placer where you can eat good food and cheap. You can buy fruits, vegetables, cheese, bread whatever you want to buy you found here. I ate my breakfast while I was in Cusco.
The pisco museum, an interesting place where you can learn about the typical drink of Peru, Pisco is a strong drink made from grapes with a high grades of alcohol, there are some kinds you have to choose the better for your taste.
Cuzco Plaza de Armas
Visiting Hours : Daytime and at night.
Location : Surrounded by the city's cathedral and the Compañía de Jesús.
Cusco, In Inca times, it was called "Huacaypata," a Quechua word meaning a place of meeting or of weeping. It was an important ceremonial site, where the Inti Raymi or Festival of the Sun was celebrated each year. It was also the site where Francisco Pizarro proclaimed the conquest of Cuzco. With the arrival of the Spanish, the plaza was transformed: they built stone arches and erected the buildings that still surround it to this day.