As a frequent traveler and lover of nature, I've had the privilege of visiting some of the most serene and beautiful hot springs around the world. And I must say, Harbin Hot Springs in California takes the cake as one of my favorite destinations.
Nestled in the midst of the lush Wine Country, Harbin Hot Springs has been providing a peaceful retreat for over a century. With its natural mineral waters, stunning scenery, and tranquil atmosphere, Harbin is the perfect destination for those seeking a restful retreat and connection with nature.
How to get to Harbin Hot Springs
Harbin Hot Springs is a popular hot springs resort located in the wine country of Middletown, California. It is situated in the Sierra Nevada foothills and is approximately 2 hours north of San Francisco. The most convenient way to reach the resort is by car.
Visitors can also take the 2-hour route from Sacramento.
The major road leading to Harbin Hot Springs is relatively narrow and twisting, so it is crucial to drive cautiously and be aware of animals crossing the street.
As a bonus, visitors by car can experience the scenic beauty of California and reach the relaxing and refreshing hot springs at Harbin Hot Springs.
Who owns Harbin Hot Springs? – A Bit of History
For centuries, Harbin Hot Springs was a revered healing site for the indigenous communities, a peaceful haven amidst tribal rivalries.
In 1856, James M. Harbin acquired the land, which became known as Harbin Hot Springs and Harbin Mountain. Richard Williams took over in 1870 and established the Harbin Springs Health and Pleasure Resort, featuring a grand hotel. However, a natural catastrophe came by and burnt the place down twice.
Over the next 100 years, the land changed hands and purpose, from a Victorian resort to a hunting lodge, a boxing camp, and even a hippie drug haven. However, the hot springs remained at the heart of the Harbin experience.
In 1975, Heart Consciousness Church, Inc., a non-profit religious organization, took over and continues to operate Harbin Hot Springs today as a tranquil retreat center.
What happened to Harbin Hot Springs? – Painful Flashbacks of Valley Fire
Amid the raging inferno of the 2015 Valley Fire, Harbin Hot Springs was left in ruins, with more than 35 buildings consumed by the flames and countless trees and forests reduced to ash. But despite the devastating aftermath, one aspect of Harbin remained steadfast – its springs. The unrelenting flow of these life-giving waters provided a beacon of hope amidst the chaos.
Fast forward to 2019, and Harbin's transformation was complete, with the debris of the burned buildings cleared, the Mainside Pool Area restored with new structures and concrete decking, and temporary accommodations welcoming guests once again. Even as Harbin continues its rebuilding journey, it resumes being a haven of tranquility and rejuvenation, with its springs at the very heart of the experience.
Services – What is there to do at Harbin Hot Springs?
Harbin Hot Springs offers its guests a serene and refreshing experience with its extensive range of outdoor mineral spring pools.
With eight pools to choose from, guests are guaranteed to find a pool that best suits their needs. From the Warm Pool, where the water temperature is ideal for a long, meditative soak, to the Cold Plunge, with its very cold water, Harbin has something for everyone.
The Hot Pool is Harbin's signature pool, enclosed under a peaked roof and manzanita-mullioned stained glass. The water temperature in the Hot Pool is 110-115 degrees, making it the perfect place to relax and unwind.
In Harbin's Mainside Pool Area, guests can enjoy five mineral spring pools, each with its unique qualities. The Trellis Cold Plunge and Trellis Hot Plunge offer guests a refreshing or hot soak, while the Heart Pool has water that approximates body temperature, making it ideal for quiet talking and socializing.
The Swimming Pool is Harbin's largest pool, perfect for swimming laps, exercise, and underwater play in the deep end. The Health Services Pool is a more private setting for professional Watsus and other aquatic bodywork sessions, with its body-temperature water being the ultimate medium for long, blissful treatments.
Harbin's Water: Is It Safe?
Harbin's water is rigorously tested by independent agencies and monitored for purity and safety. The pool water is treated with a state-of-the-art hydrogen peroxide/ozone/ultraviolet light system, avoiding the use of harmful amounts of chlorine found in most commercial pools.
The drinking water at Harbin is treated with appropriate amounts of chlorine, as required by the State of California. It also undergoes extensive post-treatment filtering to ensure it is odor-free and delicious to drink.
Overall, Harbin Hot Springs offers an oasis for those seeking relaxation and rejuvenation in a serene and natural environment.
What makes Harbin Hot Springs Unique?
While the US is home to thousands of thermal springs, Harbin is often the choice of many. Harbin is a spiritual healing hot spring that supports the idea of religious freedom and welcomes everyone. That's clearly reflected in its Watsu bodywork services, digital detox stimulation, and clothing-optional policy.
Watsu Bodywork
Harbin Hot springs are the birthplace of Watsu Bodywork. Watsu, or Water Shiatsu, is a type of bodywork practiced in water environments that combines shiatsu techniques with Zen meditation. Originating in 1980 by Harold Dull at Harbin Hot Springs, the technique involves floating and stretching the recipient in warm water to release tension and increase flexibility.
Water support reduces pressure on the vertebrae and allows the spine to move in ways not possible on land. Gentle twists and pulls relieve pressure on nerves, promoting better function of the organs serviced by those nerves.
The Watsu experience can also bring up a range of emotions, leading to a reprogramming of the receiver with greater stability and flexibility. Many describe the Watsu experience as one of the most relaxing and powerful experiences of their lives.
Digital Detox
Harbin Hot Springs encourages guests to disconnect from the digital world and embrace a 'digital detox.' This means leaving behind your electronic devices and engaging in more low-tech activities, such as journaling, sketching, or watercolor painting.
The idea is to disconnect from the constant barrage of digital stimulation and enjoy a signal-free day, which many guests find to be the highlight of their visit to Harbin. By disconnecting from digital distractions, you can fully immerse yourself in peaceful surroundings, relaxing and rejuvenating your mind and body.
Clothing-Optional Policy
Another interesting aspect of Harbin Hot Springs' services is that they allow nudity in the pools, sauna, and even during yoga! Please note every area is unisex. This is meant to let the guests have a more relaxed and comfortable experience, as they can enjoy the hot springs and other facilities without the restriction of clothing. This can also lead to a sense of freedom and body positivity.
However, the clothing-optional policy may not be suitable for everyone, especially those who are uncomfortable with nudity or may feel self-conscious. Plus, the policy may pose challenges for families with young children. Ultimately, the allowance of nudity at Harbin Hot Springs is a matter of personal preference, and guests should consider their comfort level before deciding to visit.
Other activities at Harbin Hot Springs
Harbin Hot Springs's key advantage is its comprehensive services. Besides featuring several different types of soaking options, Harbin is rich in other physical activities, such as:
Hiking
Horseback riding
Yoga classes
Massages
Reiki healing sessions.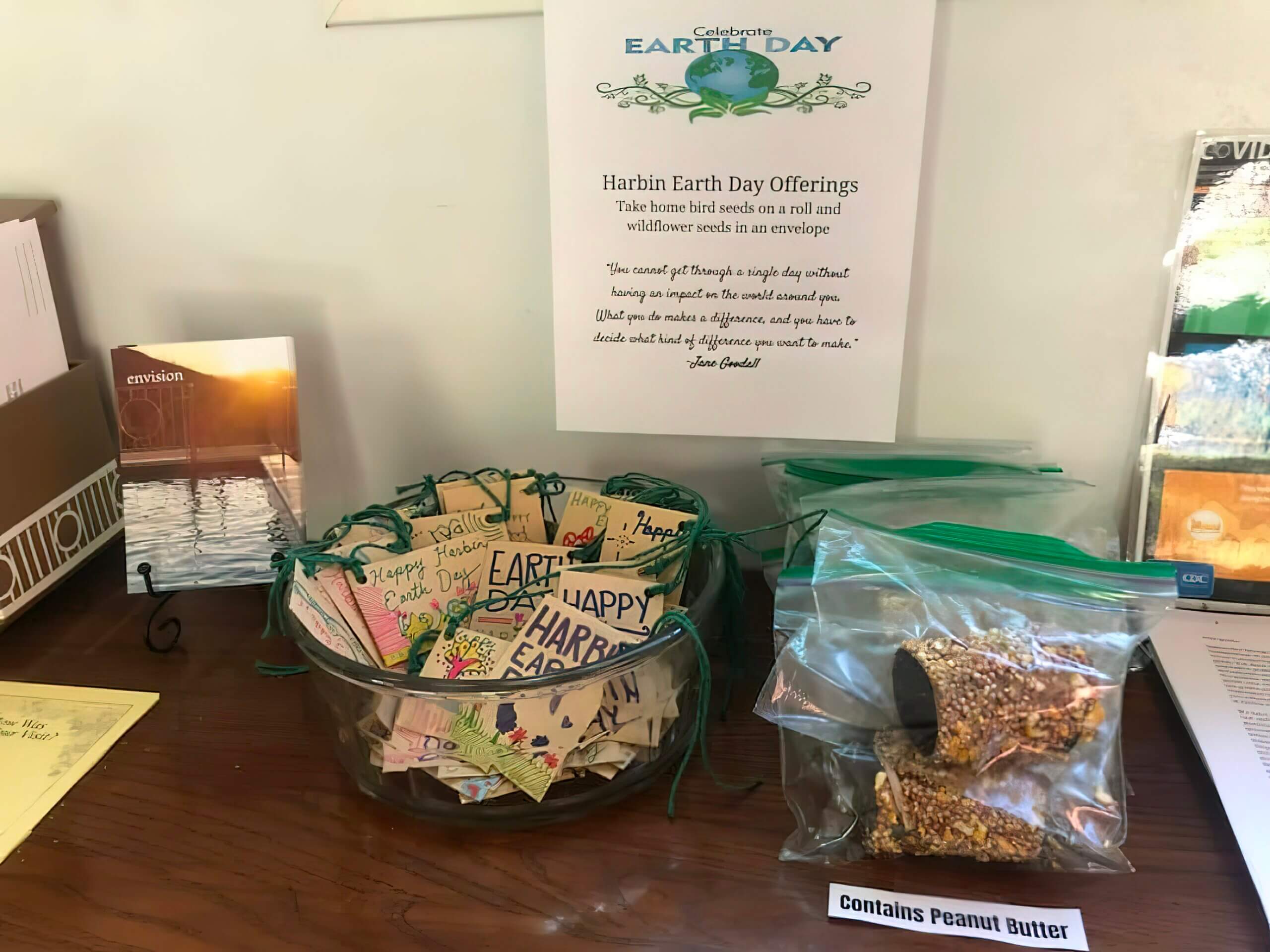 There are also lots of annual events held in the resort, including:
Unconditional Dances
Meditations
Qigong
Drumming Circles
Pipe Ceremonies
Full Moon Gatherings
Sharing Circles
Movie Screenings
Guest Speakers
Music Jams
Original Comedy
Creative Performances
Accommodation Options at Harbin Hot Springs
Now, let's discuss where you can stay to make your Harbin experience perfect.
Harbin Hot Springs offers a unique and diverse range of accommodation options to fit any traveler's needs and preferences. Whether you're looking for a fun and quirky or a spacious and comfortable option, Harbin Hot Springs has you covered with their Creekside Caravans, Grove Cottages, and Domes.
Each option offers features and amenities, from a compact kitchenette in the caravans to a full bath with a tiled walk-in shower in the cottages and two pools in the domes.
With a 2-night minimum stay on weekends and holidays, you can relax and unwind in the tranquil surroundings of Harbin Hot Springs and create lasting memories.
Membership and Reservation Prices
Harbin Hot Springs offers a range of reservation and membership options to accommodate different budgets and preferences.
Please be aware that you must obtain a membership before being able to make a reservation. If you're visiting with a group, at least one person in your party should hold a membership number. Here's a quick price breakdown:
| | |
| --- | --- |
| Type of Membership | Price |
| One Month Trial | $10 |
| One Year Membership | $30 |
| Lifetime Membership | $300 |
*Prices might change over time, so make sure you check rates on the official website before reservation.
| | | |
| --- | --- | --- |
| Type of Visit | Monday-Thursday | Friday-Sunday, Holidays |
| 6-Hour day visit | Adult $33, Child $25 | Adult $45, Child $25 (*excludes holidays) |
| 24-Hour visit | Adult $48, Child $40 | Adult $63, Child $55 |
| Creekside Caravan (Double occupancy) | Adult $175, Child $45 | Adult $197, Child $60 |
| Grove Cottage (Double occupancy) | Adult $202, Additional Adult $55, Child (2 max) $50 | Adult $250, Additional Adult $65, Child (2 max) $60 |
| Domes (Single and double occupancy options) | $90-$305 (No additional guests or children) | $105-$325 (No additional guests or children) |
FAQs about Harbin Hot Springs
What city is Harbin Hot Springs in?
Harbin Hot Springs is located in Middletown – a town in Lake County, California.
How do you make a reservation at Harbin Hot Springs?
Visitors can make an online reservation from the website or call +1 707-987-2477 anytime between 9 AM to 8 PM. However, Harbin Hot Springs is a membership-only resort, meaning you must become a member first to book your visit.
What time is check-in at Harbin Hot Springs?
Check-in time depends on which membership plan you're using. For the 6-hour visits, guests may check in at the resort's reception office anytime between 9 am and 8 pm. For the 24-hour visits, check-in is available anytime at the reception office or the outdoor kiosk.
What time does Harbin Hot Springs Close?
The center opens at 9:00 am and closes at 8:00 pm, but visitors can still relax in the hot springs until midnight.
Is clothing optional at Harbin Hot Springs?
Yes, clothing is optional at Harbin Hot Springs, and nudity is allowed in certain areas, such as pools, saunas, and sundecks. So, it's better to consider this policy carefully if you're uncomfortable with nudity.
Is there cell service at Harbin Hot Springs?
Yes, the cell service at Harbin Hot Springs works fine. However, the resort policy restricts the usage of cell phones and electronics, including e-readers, at the pool area or anywhere where clothing is optional.

Guests are welcome to use their electronic devices in the designated lower parking lot area, at the reception office, or in the food area by the Dancing Bear cafe. Also, devices are permitted when hiking for safety.
Does Harbin Hot Springs have Wi-Fi?
Yes, you can access Wi-Fi in the temporary parking area adjacent to the reception office.
What do I need to bring to Harbin Hot Springs?
In terms of clothes, it's recommended to take a piece of clothing to suit every season, because the weather may change at any time. Also, ensure you take a towel, sunscreen, bathing suit, and practically anything you would take for an average trip in the wilds.
What are the weather conditions at Harbin Hot Springs?
The weather at Harbin Hot Springs varies depending on the season. The average temperature in the summer is around 90 degrees Fahrenheit, and in the winter – around 50 degrees Fahrenheit.
Are pets allowed at Harbin Hot Springs?
Harbin Hot Springs does not allow pets but only service animals. In case you are traveling with a service animal, make sure to prepare all the essential documentation.
Where to eat at Harbin Hot Springs?
Just a short walk from the main parking lot is the Dancing Bear Café, where you can choose from a menu full of nutritious and tasty options. You'll also find a snack bar near the swimming areas.

For those who choose to go out or want something heartier to eat, there are several restaurants in Middletown within driving distance of the resort that offer full kitchen service.
Covid-19 notice
Before going to the Harbin Hot springs, it's essential to acknowledge the resort's Covid-19 restrictions. Anyone entering a public building, place of business or sauna must wear a mask regardless of vaccination status. Furthermore, there's a maximum number of visitors allowed in each pool, so it would be better to consider reserving on less busy days.
The final takeaway
Overall, Harbin Hot Springs is an extraordinary getaway for any traveler. From the tranquil hot springs and sauna baths to the yoga and meditation courses and the beauty surrounding them, it's the perfect place to soothe your soul and connect with nature.
Whether you're looking for a solo escape or a profound spiritual experience, it's a fulfilling and timeless place of refuge where everybody can relax, heal, and find the freedom they've been searching for.
Disclaimer
While we at Traxplorio do our very best to give you the latest information about these hot springs sites, life happens, weather happens, and property owners happen. We always recommend you go to the official hot springs' web page and/or the relevant state authority page to check conditions, times, and prices (where relevant) before you head out. Thanks for understanding, and enjoy your soak!