If I tell people that Lebanon has one of the top places on my favourite travel list, they think I am nuts. So many times I have travelled to this inspiring and diverse country. However, each time in the past when I announced I will be travelling there, I only got some astonishing views from my friends and left my family with anxieties and nightmares.
How can I travel to a war-torn country like Lebanon? Well, my love for Lebanon has started when I moved to Dubai. Very quickly I got connected with the Lebanese expat community there and fell in love with their food, music and never-ending optimism.
It then took me only one trip to Beirut and I became addicted. With each trip, my love grew stronger and stronger. I have to admit that my very first hours in Beirut left me wondering if my friends were right. War-ridden buildings and roadblocks all around me.
But then my local friends showed me the real Lebanon — a country that is so small but also so extremely varied. From high snow-covered mountains, unspoilt vast lands of nature to a charming Mediterranean coast with small fishing villages and crystal clear water. Lebanon has it all. Additionally, you can dig into a rich cultural heritage and indulge in amazing food journeys.
I have travelled to so many countries, but I can say that Lebanon has the best nightlife in the world. The venues are outstanding and the Lebanese party crowd makes really the difference — they party and enjoy their lives as there is no tomorrow. Not very surprising for a generation that has mainly grown up with a civil war. Of course, you can name them materialistic and blame them for their showing-off attitudes, but you need to understand the Lebanese soul before you criticize them.
A recent slogan from the local tourism bureau has been:
Live Love Lebanon
which is the perfect description of the Lebanese spirit.
At a first glance, Lebanon might look chaotic like the wires in the above picture. But Lebanon is the country of contrasts and nothing is just black or white there. You will see many colours and facades if you approach this country with an open heart and mind.
What are the contrasts then?
The joy of Life ≠ Disaster
Lebanese people are the most outgoing and life-loving nation that I know. I have never seen such a strong will and spirit to move on and so much entrepreneurship and improvisation than in Lebanon. Beirut is a pulsating city, full of life where you can feel the strong drive of the people to leave the past behind and move to modern and inspired society.
However, there is the other side as well that dark imaginary wall, the phantom of the corruption that lurks strong over the country and threatens to strangle it any time soon.
Politics is a very difficult and complex subject in Lebanon as it has too many players with too many different interests within the country and also from outside forces. Building a proper government is almost a mission impossible. Lebanon has only people in power, who try to fill their own pockets. From the initial Arabic Spring movement, Lebanon stayed relatively untouched, however now since more or less a year huge crowds are taking to the streets demanding strong political reforms and a change of the current system.
Political unrest and corruption have thrown Lebanon into a deep economical crisis. The country is facing a terrifying inflation rate, food shortage and daily power cuts. The devasting explosion of the Beirut harbour in August 2020 has done the rest to the country with many lost lives, hundreds of injured people, leaving a disastrous Beirut with a wounded soul behind.
As all these problems are not new to the country, it doesn't surprise that a huge Lebanese diaspora is spread over the whole globe. Almost every family I know has members living abroad contributing to the survival of the family back home. Without these foreign dollars pumped into the system, Lebanon would have collapsed already a long time ago.
Young Generation ≠ Old and corrupt regime
The greatest asset that Lebanon has is its young generation full of energy and ideas. Especially in the aftermath of the explosion this generation has shown in an impressive way what they are capable to accomplish. Only minutes after the disaster has hit the city they attended to the injured, organized aid groups and started to clean up the streets from all the rubble.
In the following month, they built up their neighbourhoods again with zero help from the government. Especially the elderly, who mainly lived in these destroyed neighbourhoods, got an overwhelming amount of helping hands. I followed the aid groups on social media and their engagement and courage were heart-warming.
Lebanon has an impressive number of young entrepreneurs and "makers", who really want to change something and will have an impact on the destiny of the country.
They are standing in clear contrast to the old political elite, who are there for generations and would never ever leave their chairs voluntarily. Their pockets are full of money that this fragile country would need so urgently to rebuild its infrastructure.
Current Historic Chaos ≠ Majestic Ancient History
The current history of Lebanon is writing an epic chapter full of chaos and confusion. Starting from the deep political and economic crisis, over the ongoing refugee drama to the increasing empowerment of the local Hizbollah.
In contrast to this troublesome time, the country has a great historical treasure like the stunning Baalbek temple complex, which includes two of the largest and grandest Roman temple ruins. The picturesque 19th-century Beiteddine Palace or the Crusader castle of Byblos. Lebanon has many places to take you on a walk back in time.
Glittering New Neighbourhoods ≠ Old War Ruins
The scars of civil war can be seen all over the city. Houses riddled with bullet holes or with the whole facade blown off. Fenced-up check-points and security areas. Some war ruins like the former Holiday Inn Hotel once used as a sniper hideout or the relict of a cinema called the "Egg" — are standing as silent reminders of the tragic past.
These war ruins stand in sharp contrast to the spirit of modernity and luxury that tries to break through especially in the Downtown area. Fancy high-rise buildings, a sophisticated Yacht Harbour and elegant streets reflecting Beirut´s former reputation as the "Paris of the Middle East". A walking tour through this area is a must-do while in Beirut.
Westernization ≠ Conservatism
Lebanon is a melting pot of different religions and cultures living with each other quite peacefully until the Civil War. With the war came also a deep split of the various religions and interest groups. Nowadays the Lebanese society has found a way again to deal with this situation. However, it is more a living beside each other than a living with each other. Occasionally some violent issues occur, but until now they are more the exception.
Thus you can basically experience two different societies while visiting Lebanon. It is quite obvious that in areas with a majority of Christians a more western-like lifestyle can be found. Entertainment with shopping malls, bars and huge clubs. Whereas in the Muslim areas, which are mainly in the south, stricter cultural rules will apply.
In between, you have some ethnic neighbourhoods like Burj Hamoud, home to the Armenian community. This area is my secret shopping place. Not very fancy, but with the best Italian shoes on offer. Plus my favorite designer Salpy Guluzian.
Amazing Food Experiences ≠ Food Shortage
Lebanon has one of the best Cuisines in the world for me. No matter if I have tasted food from a street stall, a common neighbourhood eatery or a newly opened shiny restaurant — the food has been always amazingly fresh and tasteful.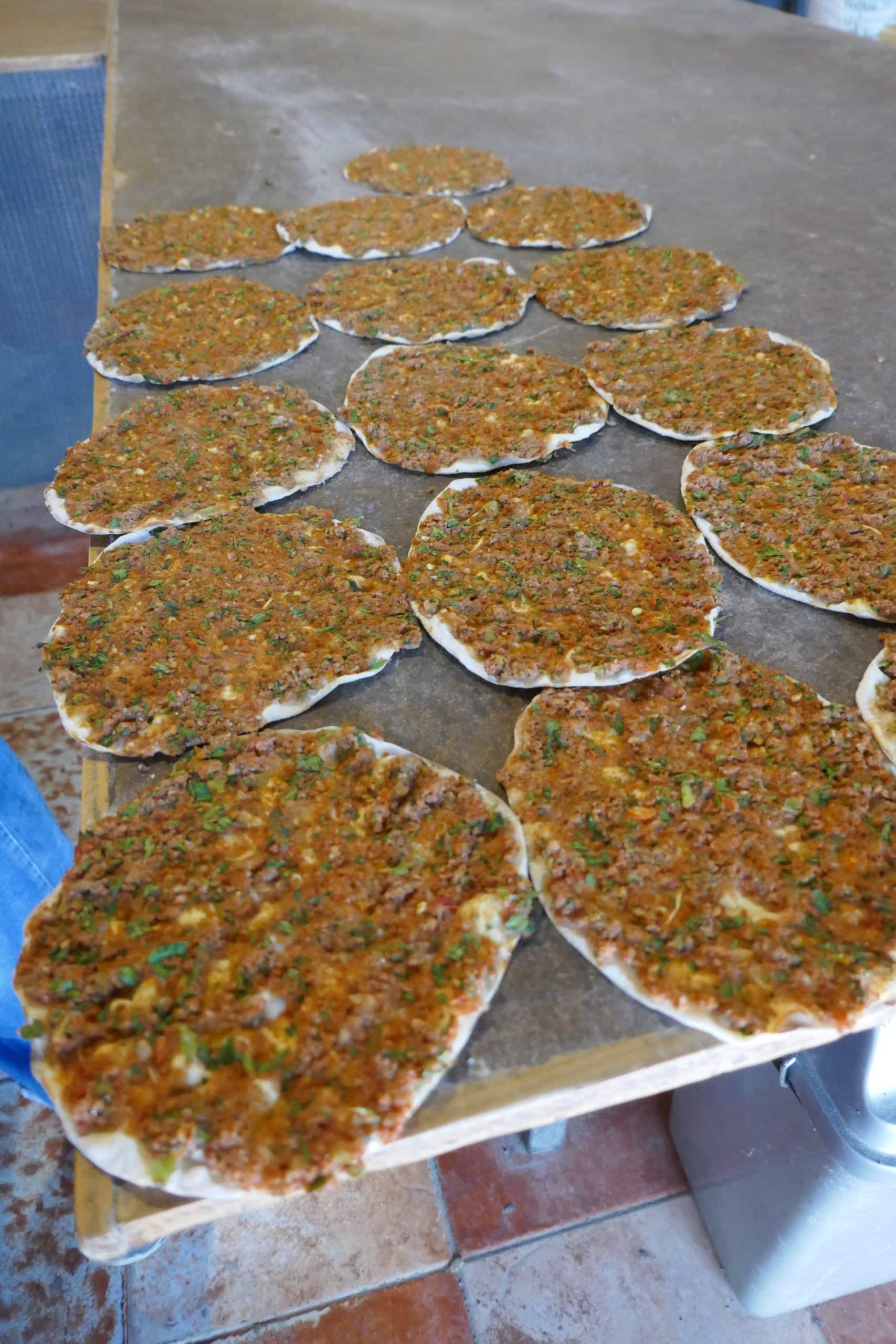 Not to forget all my private dining invitations with the most outstanding home-cooked food experiences.
In that context, I also remember a trip to the mountains with a Lebanese friend, where we couldn´t find an open restaurant as it was outside of dining hours. We just stopped at a place to see if we can buy some water. When the owner heard that we were hungry and I am a visitor from Germany, she called up her daughter. Both were cooking for us the most delicious food ever. The table didn´t have space for all the different dishes they were preparing for us. This is unique Lebanese hospitality.
Going on a trip to Lebanon always meant coming home with some more kilos for me.
In contrast to this, I was very touched when I heard from my local friends that due to the ongoing economic crisis they are facing a food shortage now in the country. The Beirut explosion alone destroyed 80% of the grain stock of the country plus the very important harbour infrastructure to import various other daily goods and food.
Snow Covered Mountains ≠ Mediterranean Beaches
Also, Lebanese nature is full of contrast. During the winter month, you can experience a skiing trip to the snow-covered mountains staying in Switzerland-like Chalets. Whereas at the same time you can swim in the crystal clear waters of the Mediterranean sea or have a sunbathe on one of the many beaches. During summer beach clubs are a popular thing in Lebanon, where the party goes on all day and night.
A hiking tour in North Lebanon to one of the picturesque mountain monasteries that are glued to the rocks, to the stunning canyon of Qadisha Valley and its majestic Cedar Trees (the Cedar is the symbol tree of Lebanon) is highly recommended.
The spectacular nature of Lebanon is also a nice backdrop for various Music Festivals like the Beiteddine Music Festival in the mountains or the Tyre Music Festival at a scenic coastline.
Lebanon is like a marriage to me — in good and in bad times. Lebanon has it all.
If you are curious about the country, get in touch with me. I have a big treasure box of tips for you! Currently, it might not be the best time to travel to Beirut, but I am hoping for better times in many aspects soon.