As I told in a previous post I love Moscow every season. One of the most beautiful seasons for Moscow is also autumn. This is one of the cities where you really feel the atmosphere of golden autumn. In autumn the weather in Moscow is wonderful. There is no wind, but it is cold. But frankly speaking, you don't feel this cold. You can wear even a leather jacket and you will feel comfortable. It is raining sometimes. But the real beauty brings fallen leaves, they are golden and look amazing!
In autumn Moscow is also very crowded and shining! There are a lot of autumn festivals around the city. It is all decorated in a fall theme, and wherever you go, you will feel the atmosphere of the fall season.
Now I'll share with you want you can do in Moscow in this wonderful golden season🥰
Moscow is fond of its amazing restaurants.
All the good restaurants in Moscow are very expensive. But if you come to Moscow and don't go to one of them you will be shamed really!
One of my favorite restaurants in Moscow is White Rabbit. It is located on the top so from there there is a wonderful view of the whole city. This restaurant is for a romantic dinner in the evening. They have special interesting dishes, you can drink tasty wine and eat delicious desserts. On the weekends there is live music there. But book your seats before, because it is very popular and always crowded!
The second one is for breakfast. It is called Pinch. It is located in the city center so you will find it easily. Here you will find many interesting dishes for breakfast and they are all tasty. The place itself is very little so book seats also before coming there!
And the last one is for clubbing! It is called Birds. It is also located on the top of the tower, and it is very popular. You have to book it before. It is very expensive, but the past parties in the town are there! And moreover, you can find there famous Russian singers😊
 The second interesting place is Vorobyovy Hills.
It is not in the city center, so you have to go for about an hour by car to reach this place. Vorobyovy Hills are the most well-known mountains with a beautiful view! Here also is located the most famous university- Moscow State University of Lomonosov. I studied there, but in the branch in our city. So you can also visit the territory of this wonderful university. There is a walkway to the Vorobyovy Hills. You walk through the forest and feel the atmosphere of wonderful autumn. Moreover, you see all the fallen leaves and the atmosphere is amazing. In Vorobyovy Hills there is a cable car, so you can sit there and enjoy the view from the top!
Another interesting place is Park Zaradye.
This park is very big and opens a view of the river. You must walk around to see all parks. On the territory of it, there are some restaurants where you can sit and rest. Moreover, from there you can see many interesting and famous places in the city!

Of course in autumn also you must visit Red Square and Gum.
They have autumn decor. On the square there is music playing, and there is an autumn festival. There is a food court where you can buy some snacks. Gum is also decorated with interesting things. There is also a beautiful atmosphere there!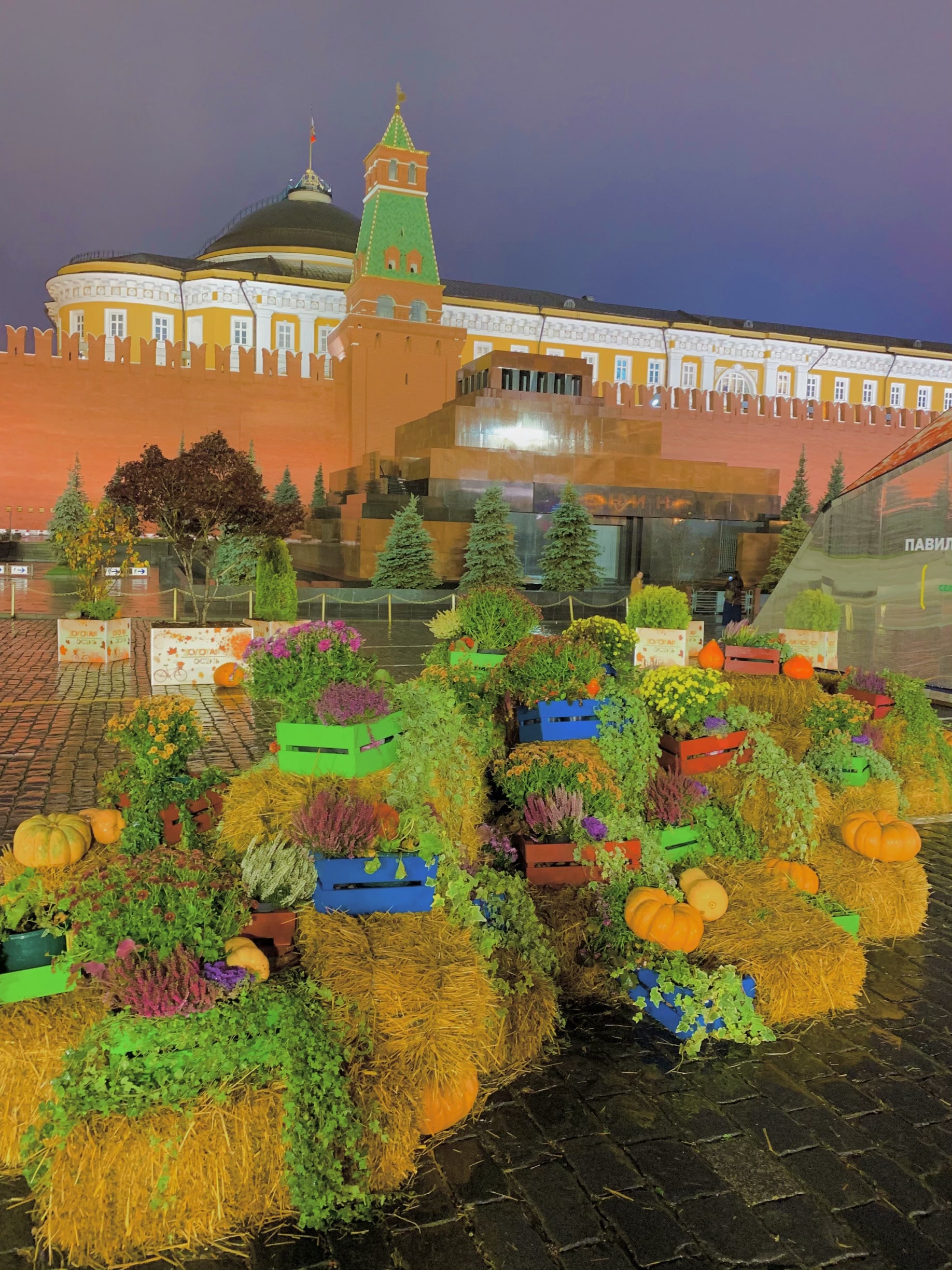 And the last street is New Arbat Street.
It is the most popular street with restaurants and shops. Here you can find all the entertainment and interesting things for yourself. Moreover, there are some museums around. People walk there and have fun. There is one interesting house at New Arbat Street: house upside down! It is very funny and worth visiting!
So visit Moscow also in autumn!❤️
Thanks for reading me!