When you are diving you go on an exploration tour into a completely new and largely unknown world 🙂 Your packing list should therefore contain some important items that will be very helpful for your next dive. With our 13 "must-have" gadgets you are ready for the perfect trip in 2021 and beyond.
When diving it is very important that you trust your equipment. The gadgets on this packing list have excellent ratings and most of them have been tested by us personally. We would love to hear your experiences with the products in the comments 🙂
Some products are also optional and we believe they are a good addition for all diving enthusiasts.
13 Must-Have Travel Gadgets for your Diving Packing List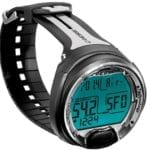 1. Cressi Leonardo Underwater Single Button Diving Computer
In the depths of the sea, you want to enjoy the wildlife and beautiful nature around you. This very reliable Diving Computer relieves you of the monitoring of your Air, Nitrox, and Gauges. So you can really enjoy every single second of your time underwater without worrying about your health.
On your diving trips you want to enjoy maximum safety without being restricted. With this wetsuit you can therefore always move comfortably and enjoy the unique experience. It perfectly adapts to your body shape and keeps you warm for a long time. It is easy to put on and weighs only around 200 grams. An absolute must on your diving packing list.
You don't want your dive to end after a few minutes just because you get too cold. A good wetsuit really makes a difference here. The best part is that it is perfectly adapted to the anatomical needs of women and with its Ultra-Span neoprene it is easy to put on and ensures that your movements are not restricted. Again, a wetsuit definitely belongs on every diving packing list.
It would be a pity if you could not enjoy the untouched nature during your dive trip into the underwater world. Therefore a Diving Torch is an absolute must. With the power of its 1200 Lumen it can light up your surroundings even in 100 meters depth for several hours and you won't miss any underwater treasures.
When diving, you often experience unique and unexpected moments. A good action camera is part of the standard equipment for many outdoor and underwater activities. And with good reason! Because it allows you to share these moments with your family and friends and relive them yourself. This product convinces, especially in the price-performance ratio.
Protect your wetsuit from sand, dirt, concrete, debris, and dirty parking lots floors to ensure the longevity of your wetsuit. With this waterproof change mat, you can also change in comfort protected from hot sand, sharp pebbles, or asphalt. A great addition to your diving packing list
7. Cressi Adult Fin Unisex Full Foot
With this fin, you can keep up with the sea creatures in a relaxed and natural way and go on a journey together. This fin is a full foot-long blade with an above blade foot pocket, made to align perfectly with your leg. They are easy to use, not too demanding on the user, and perform amazing. The foot pocket is an anatomical design, making it perfect for extended use.
8. ScubaPro Magnetic Octo Holder Tank
This brings us to an item that has to be very reliable. As mentioned in the beginning, it is important that you feel safe when diving. The simple, rugged, and reliable Octopus Holder keeps regulator second stages securely in place when not needed, yet releases them quickly in response to a firm tug. It also makes the holder perfect for taming wild decompression or stage regulators.
We continue with the safety topic. But this time not your personal, but the safety of your equipment. Of course, you don't want to see your new action camera lying on the bottom of the sea. For environmental reasons is important to avoid this at all costs! With this little helper, you no longer have to worry about losing your camera or flashlight while diving. Attach it to your gear and you are ready to go. It is as simple as that.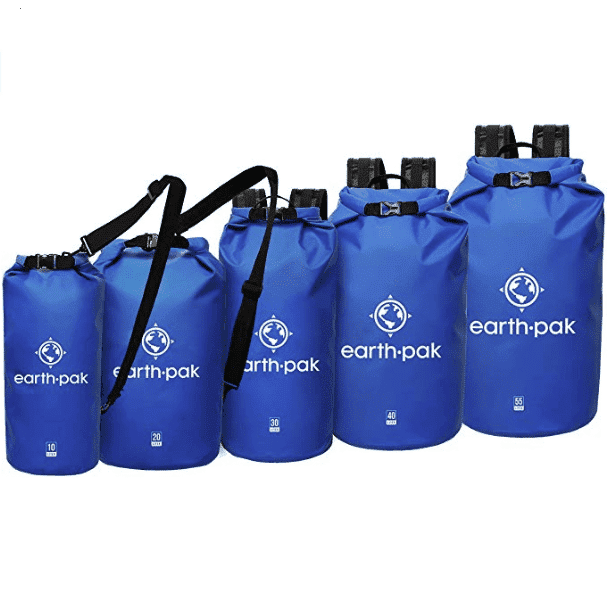 And of course, your equipment above the surface should also be protected. This Dry Bag Collection Backpack is one of the most reliable – and durable – companions to have by your side. Use it to carry and protect all your gear. From 30L to 55L sizes, the Dry Bag Backpack is sure to cover more than just the basics for your awesome diving adventures.
If you would like to take off your fins after your dive, we recommend these excellent water shoes. Made of flexible and breathable material so that these water shoes are breathable and your feet are not stuffy. The uneven pattern in the camo rubber outsole ensures these water shoes have a good grip and prevent you from slipping in slippery conditions.
12. Fast Drying Microfiber Travel Towel
Of course, you would like to dry yourself after the dive 🙂 Especially your ears should be dry so that you stay healthy on the boat. This towel is more absorbent than ordinary towels and can be air-dried and reused in a short time. It is also very light. Not only when diving, but this towel also belongs on your packing list for every trip.
One last optional item for your diving packing list is this travelsafe. If you want even more safety for your equipment during your dive, you can store it in this travelsafe. The Safego travelsafe is a lightweight safe that is small and portable, but strong enough to keep all your valuables (e.g. your wallet, cash, keys, phone, sunglasses) safe. It is simple to use with a key or a three-digit custom combination.
Conclusion
We hope that this packing list will help you a little bit and are looking forward to many new stories from your dives on Traxplorio. Enjoy the underwater world and feel free to contact us with ideas for additions to the list 🙂
To exciting new adventures and safe dives, your Traxplorio team!