Travel and party? That belongs together! After all, language barriers disappear when celebrating and people all over the world understand each other. Besides, celebrating also belongs to the culture of a country 😀 On our festival packing list, you will find important must-have gadgets for your next trip.
The gadgets on this packing list have excellent ratings and most of them have been tested by us personally 😛 We would love to hear your experiences with the products in the comments 🙂 Some products are optional and we believe they are a good addition for all festival enthusiasts.
14 Must-Have Travel Gadgets for your Festival Packing List
At a festival, you should not only drink but also eat enough. This portable notebook grill is very practical and belongs to your festival packing list. Moreover, this grill is especially light and space-saving. Perfect to have a little barbeque and enjoy good music 🙂
2. JBL CLIP 3 – Waterproof Portable Bluetooth Speaker
Speaking of good music, the JBL Clip 3 is a unique ultra-portable, ultra-rugged and waterproof Bluetooth speaker that is small in size but with a surprisingly big sound. The carabiner clips to your clothes, belt loop, or backpack, making the Clip 3 getting you ready for the next party everywhere at any time! Make sure to have it on your festival packing list.
Our top recommendation to keep the music playing without running out of power! This powerful solar charger offers a huge battery backup for use in all kinds of outdoor activities. Additionally, it is waterproof. An iPhone 11 for example can be fully charged over 3 times! Perfect for your next festival to charge up your equipment. Highly recommended for every festival packing list.
Of course, funny selfies are a must on every festival! 😛 With this handy Bluetooth Selfie Stick, not only can you connect to any smartphone, but you also get a 360° rotating tripod plus Bluetooth remote shutter release. This way you can really put yourself in the spotlight 😉 With it you get unique pictures at your next festival!
While enjoying the festival and good vibes you are exposed to the sun for a long time. And of course, you want nice brown skin without sunburn 🙂 After all, you want to stay healthy for a long time and enjoy many more hours of the sun 😊 This sun lotion also comes with a seductive exotic scent.
The next gadget is revolutionary for all women at festivals! 🙂 Discreet, reusable, funnel-shaped female urination device. GoGirl provides an amazing bathroom solution for women to go anywhere. No more going to disgusting toilets and queuing is history. Great for traveling and a must-have for your festival packing list!
7. Portable Breath Alcohol Tester
In the middle of a festival and you want to measure your alcohol level? With this little breathalyzer, you can check at any time if the party should go on or if you should hold back a little bit 😛 Definitely, a funny and important gadget that belongs on your festival packing list.
Of course, the fun should not be neglected at a festival! Do you already know Spikeball? It's an incredibly fun game that you can play with the whole family or several friends. The longer you play it, the more fun it is!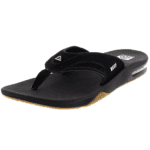 9. Flip Flops with Bottle Opener
You are at a festival but don't have a bottle opener to open your cold drink? That problem is now history. These very comfortable flip-flops have a built-in bottle opener to help you at all times. Isn't that amazing? At a festival, it is of course very important that you can always open and enjoy your cool drink 🙂
This awesome cookware kit is designed for anyone who loves outdoor camping (and festivals) with families and friends! It is super-portable, making it much more convenient for camping, hiking, backpacking, and other outdoor activities! Each piece has a non-stick Teflon coating for easy cleaning and durability. It conducts heat quickly and is built to last for a long time. Of course, it is a must-have on your festival packing list!
One more optional item for your festival packing list is this travelsafe. If you want even more safety for your equipment while you are enjoying the festival, you can store it in this travelsafe. The Safego travelsafe is a lightweight safe that is small and portable, but strong enough to keep all your valuables (e.g. your wallet, cash, keys, phone, sunglasses) safe. It is simple to use with a key or a three-digit custom combination.
12. Waterproof Cell Phone Pouch
At a festival, it can of course also get wet and cheerful 😛 Never again have to worry about harming your device while enjoying your favorite activities. The Universal Waterproof Cell Phone Pouch enables you to take some memorable pictures in between. Add it to your festival packing list.
13. Multifunctional Head Scarf
Whether strong wind or unexpected rain, the multifunctional head scarf protects you from weather conditions. It has more than 12 different dresses ways. At a festival, you can wear it as a face mask, headband, scarf bandanna, or neck gaiter. It can protect your face, head, neck, and ears from being overexposed to the harmful rays of the sun and keep your nose/mouth clean from breathing dust.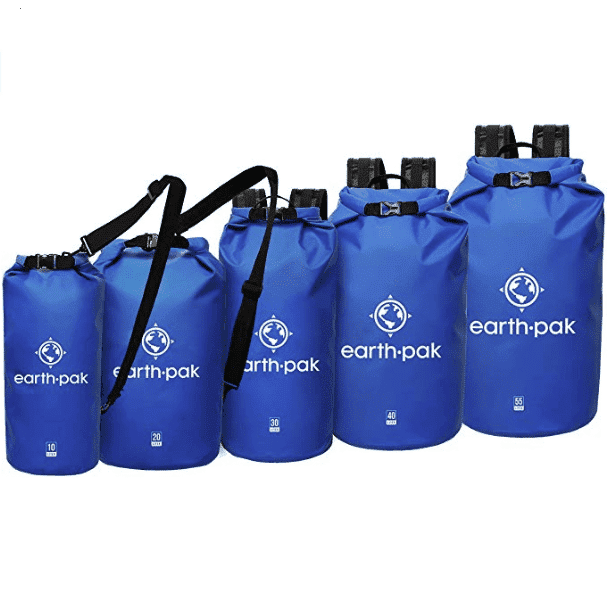 And finally, a gadget that I personally find very useful at festivals! This Dry Bag Collection Backpack is one of the most reliable – and durable – companions to have by your side. By day, have it carry and protect all your gear. By night, use it as a camping pillow so it will never leave your side. From 30L to 55L sizes, the Dry Bag Backpack is sure to cover more than just the basics for your awesome adventures.
Conclusion
So let's get this party started! 🙂 We would love to see our gadgets being back in action at your next festival soon! Because of covid-19, big festivals are currently not possible. But we are looking forward to celebrating together again soon! It will be unbelievably wonderful when we can take each other in our arms again soon! We are also looking forward to ideas for further gadgets or feedback on the existing ones. Feel free to write in the comments 🙂
Safe travels, your Traxplorio Team!