Travel and party? That belongs together! After all, language barriers disappear when celebrating and people all over the world understand each other. Besides, celebrating also belongs to the culture of a country 😀 On our party packing list, you will find important must-have gadgets for your next trip.
The gadgets on this packing list have excellent ratings and most of them have been tested by us personally 😛 We would love to hear your experiences with the products in the comments 🙂 Some products are optional and we believe they are a good addition for all party enthusiasts.
12 Must-Have Travel Gadgets for your Party Packing List
1. Watermelon Keg Deluxe Tapping Kit
With this kit, you can turn any ordinary boring watermelon (or pumpkins, …) into a fantastic barrel! Just put the shaft and the tap combo into a wrapped watermelon and the party can start. It gives your cocktails an especially fruity taste 😉 Make sure to have it on your party packing list!
Of course, everyone knows beer pong by now! But with this amazing travel gadget, you can raise beer pong to a whole new level! Several hours of fun are guaranteed. But watch out for the waves 😛 We had a lot of fun on our last pool party with this floating beer pong table 😀
With the UNO Splash Special Edition, you get waterproof plastic cards of the popular game classic. A useful clip also ensures that no card gets lost on the beach. Great quality for fun at the beach or pool. Another great gadget for your party packing list.
At a party, you should not only drink but also eat enough. This portable notebook grill is very practical and belongs to your party packing list. Moreover, this grill is especially light and space-saving.
5. JBL CLIP 3 – Waterproof Portable Bluetooth Speaker
Clip and Play Like no other, the JBL Clip 3 is a unique ultra-portable, ultra-rugged and waterproof Bluetooth speaker that is small in size but with a surprisingly big sound. The carabiner clips to your clothes, belt loop, or backpack, making the Clip 3 getting you ready for the next party everywhere at any time!
Of course, funny selfies are a must on every party! 😛 With this handy Bluetooth Selfie Stick, not only can you connect any smartphone, but you also get a 360° rotating tripod plus Bluetooth remote shutter release. This way you can really put yourself in the spotlight 😉
You're at a party and want to make a video, but don't feel like taking a heavy camera or taking out your phone? Then these stylish sunglasses are just a simple click away from filming what you are watching. Perfect for a short Snapchat Session 😉
8. Portable Breath Alcohol Tester
In the middle of a party and you want to measure your alcohol level? With this little breathalyzer, you can check at any time if the party should go on or if you should hold back a little bit 😛 Definitely, a funny and important gadget that belongs on your party packing list.
Of course, the fun should not be neglected on a party! Do you already know Spikeball? It's an incredibly fun game that you can play with the whole family or several friends. The longer you play it, the more fun it is!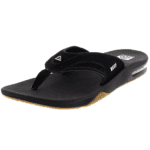 10. Flip Flops with Bottle Opener
You walk on the beach but don't have a bottle opener to open your cold drink? That problem is now history. These very comfortable flip flops have a built-in bottle opener to help you at all times. Isn't that amazing? 😉
On the way to the next beach/pool party? These inflatable drink holders not only keep every drink cool but also attract plenty of attention! With these, you are perfectly equipped for the next holiday.
12. Reusable Wine Bottle Protector Sleeve Travel Bag
You have found a new favorite wine at your last party, but don't know how to get it home safely? You no longer need towels or newspapers. Just use this practical bottle protector to bring your precious cargo home. This is the last gadget on our party packing list 🙂
Conclusion
So let's get this party started! 🙂 We would love to see our gadgets being back in action at your next party soon! Because of covid-19, big parties are currently not possible. But we are looking forward to celebrating together again soon! It will be unbelievably wonderful when we can take each other in our arms again soon! We are also looking forward to ideas for further gadgets or feedback on the existing ones. Feel free to write in the comments 🙂
Safe travels, your Traxplorio Team!