Do you want to snorkel on your next vacation? A very good decision! The underwater world is simply breathtakingly beautiful. We are sure you will get addicted to it 😛 Of course, you should be prepared for this. Therefore we have arranged our snorkeling packing list for you. Here you can find must-have gadgets for your next snorkel trip.
When snorkeling it is very important that you trust your equipment. The gadgets on this packing list have excellent ratings and most of them have been tested by us personally. We would love to hear your experiences with the products in the comments
10 Must-Have Travel Gadgets for your Snorkeling Packing List
1. Cressi Adult Snorkeling Fin Unisex Full Foot
With this fin, you can keep up with the sea creatures in a relaxed and natural way and go on a journey together. This fin is a full foot-long blade with an above-blade foot pocket, made to align perfectly with your leg. They are easy to use, not too demanding on the user, and perform amazingly. The foot pocket is an anatomical design, making it perfect for extended use. We highly recommend those for your snorkeling packing list.
2. Full Face Snorkeling Mask – CO2 test pass
One more top recommendation is this full-face snorkeling mask! Even though there is no specific European regulation governing the manufacture of full-face snorkeling masks, SEAC had its full-face masks tested by a third-party laboratory to certify the residual CO2 content while breathing. It allows you to explore the world below the water's surface, breathing naturally through your nose and mouth.
When snorkeling, you often experience unique and unexpected moments. A good action camera is part of the standard equipment for many outdoor and underwater activities. And with good reason! Because it allows you to share these moments with your family and friends and relive them yourself. This product convinces, especially in the price-performance ratio.
You don't want to see your new action camera lying on the bottom of the sea. For environmental reasons is important to avoid this at all costs! With this little helper, you no longer have to worry about losing your camera or flashlight while snorkeling. Attach it to your gear and you are ready to go. It is as simple as that.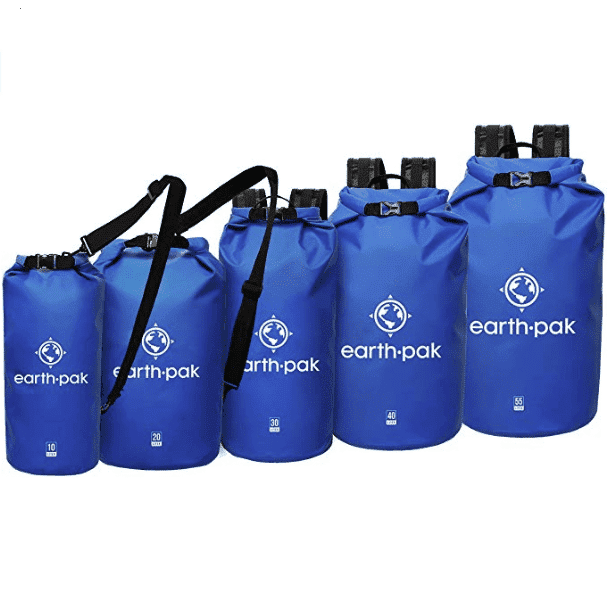 And of course, your equipment above the surface should also be protected. This Dry Bag Collection Backpack is one of the most reliable – and durable – companions to have by your side. Use it to carry and protect all your gear. From 30L to 55L sizes, the Dry Bag Backpack is sure to cover more than just the basics for your awesome snorkeling adventures.
6. Waterproof Cell Phone Pouch
And finally a small Waterproof Cell Phone Pouch for your Smartphone 😉 You might not always want to store it in the big dry bag because you want to take some pictures in between. This dry bag is also perfect if you don't want to buy an action camera and still want to take some great underwater pictures and videos.
One optional item for your snorkeling packing list is this travelsafe. If you want even more safety for your equipment while you are snorkeling, you can store it in this travelsafe. The Safego travelsafe is a lightweight safe that is small and portable, but strong enough to keep all your valuables (e.g. your wallet, cash, keys, phone, sunglasses) safe. It is simple to use with a key or a three-digit custom combination.
If you would like to take off your fins after your snorkel trip, we recommend these excellent water shoes. Made of flexible and breathable material so that these water shoes are breathable and your feet are not stuffy. The uneven pattern in the camo rubber outsole ensures these water shoes have a good grip and prevent you from slipping in slippery conditions.
The sun always creates a holiday mood worldwide. No matter where you follow the sun, you need good sun protection! After all, you want to stay healthy for a long time and enjoy many more hours of the sun 😊 This sun lotion also comes with a seductive exotic scent. Make sure that you put some cream on the back of your neck as it is directly exposed to the sun for a long time while snorkeling.
10. Fast Drying Microfiber Travel Towel
Of course, you would like to dry yourself after snorkeling 🙂 Especially your ears should be dry so that you stay healthy on the boat. This towel is more absorbent than ordinary towels and can be air-dried and reused in a short time. It is also very light. Not only when snorkeling, but this towel also belongs on your packing list for every trip.
Conclusion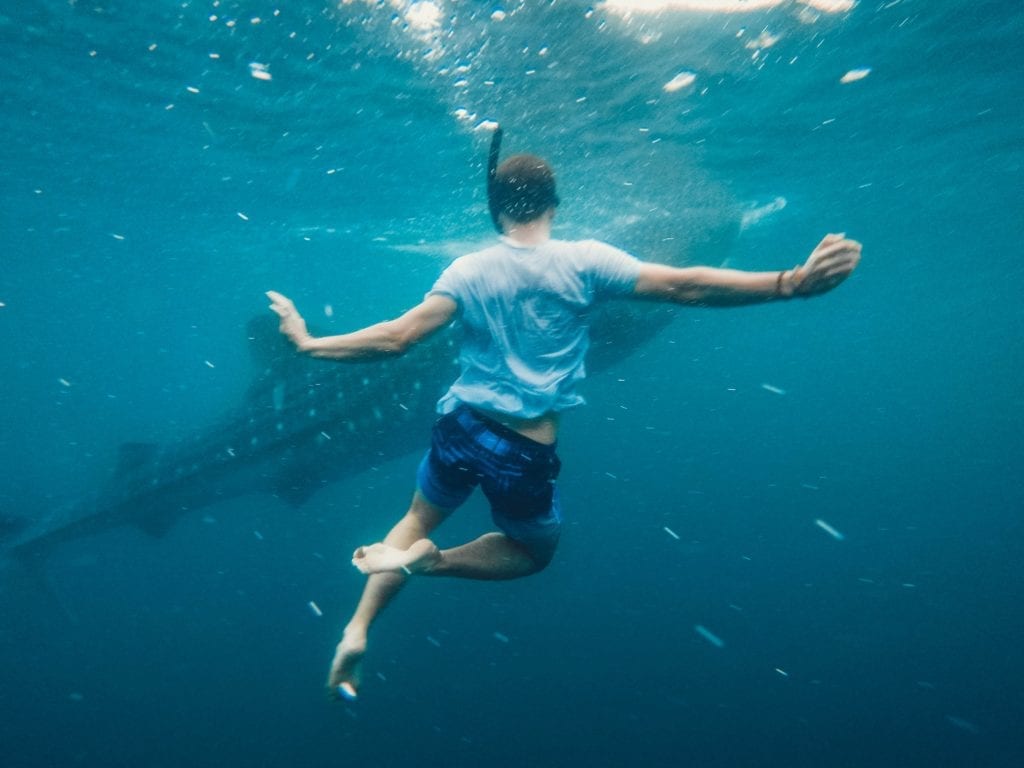 We hope that this packing list will help you a little bit and are looking forward to many new stories from your snorkeling trips on Traxplorio. Enjoy the underwater world and feel free to contact us with ideas for additions to the list 🙂
To exciting new adventures and safe snorkel trips, your Traxplorio team!