Are you planning a surf trip for your next vacation? This is great! We think that everybody should have stood on a surfboard once in their life 🙂 The feeling of riding the waves is just indescribable. Of course, we want you to get the most out of your surfing experience. Therefore we have arranged our surf packing list for you. Here you can find must-have gadgets for your next surfing trip.
We intentionally left out the standard equipment like a surfboard etc., because you might want to rent it on-site first to see how you like surfing 🙂 This packing list contains items that we have tested ourselves on several surfing trips. No matter if you are surfing for the first time or you are an experienced surfer – here you will definitely find a useful gadget that is not yet on your packing list 🙂
7 Must-Have Travel Gadgets for your Surf Packing List
Our first tip for your packing list. Protect your wetsuit from sand, dirt, concrete, debris, and dirty parking lots floors to ensure the longevity of your wetsuit. With this waterproof change mat, you can also change in comfort protected from hot sand, sharp pebbles, or asphalt. A great addition to your surf packing list
Rash Guards are an absolute must-have on your packing list, not only when surfing. They are recommended for all types of water activities. Often you are exposed to the sun for hours but you don't even notice how strong the sun is. We strongly recommend wearing rash guards to avoid sunburn or worse.
3. Rash Guards Surf Shirt Woman
Of course, there are also rash guards for women! The benefits and the protections are the same and therefore also highly recommended by us.
While surfing you are exposed to the sun for a long time. And of course, you want nice brown skin without sunburn 🙂 After all, you want to stay healthy for a long time and enjoy many more hours of the sun 😊 This sun lotion also comes with a seductive exotic scent.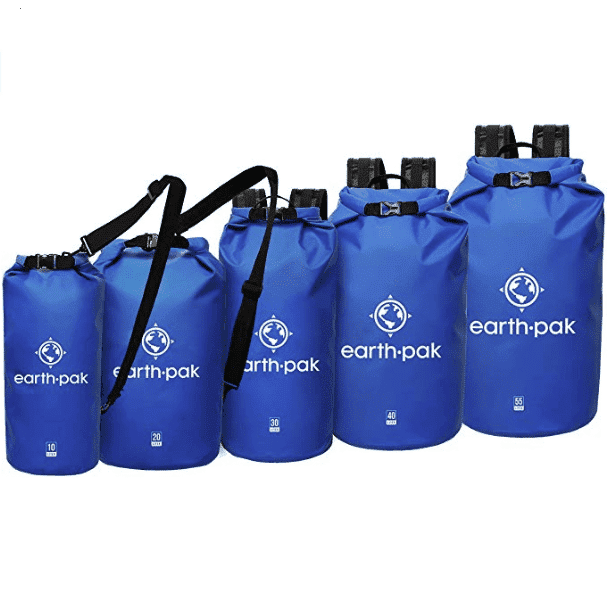 Furthermore, your equipment at the beach should also be protected. This Dry Bag Collection Backpack is one of the most reliable – and durable – companions to have by your side. Use it to carry and protect all your gear. From 30L to 55L sizes, the Dry Bag Backpack is sure to cover more than just the basics for your awesome surfing adventures. Highly recommend it for your surf packing list.
We recommend these excellent water shoes. Made of flexible and breathable material so that these water shoes are breathable and your feet are not stuffy. The uneven pattern in the camo rubber outsole ensures these water shoes have a good grip and prevent you from slipping in slippery conditions.
7. Fast Drying Microfiber Travel Towel
Of course, you would like to dry yourself after surfing 🙂 Especially your ears should be dry so that you stay healthy. This towel is more absorbent than ordinary towels and can be air-dried and reused in a short time. It is also very light. Not only when surfing, but this towel also belongs on your packing list for every trip.
Conclusion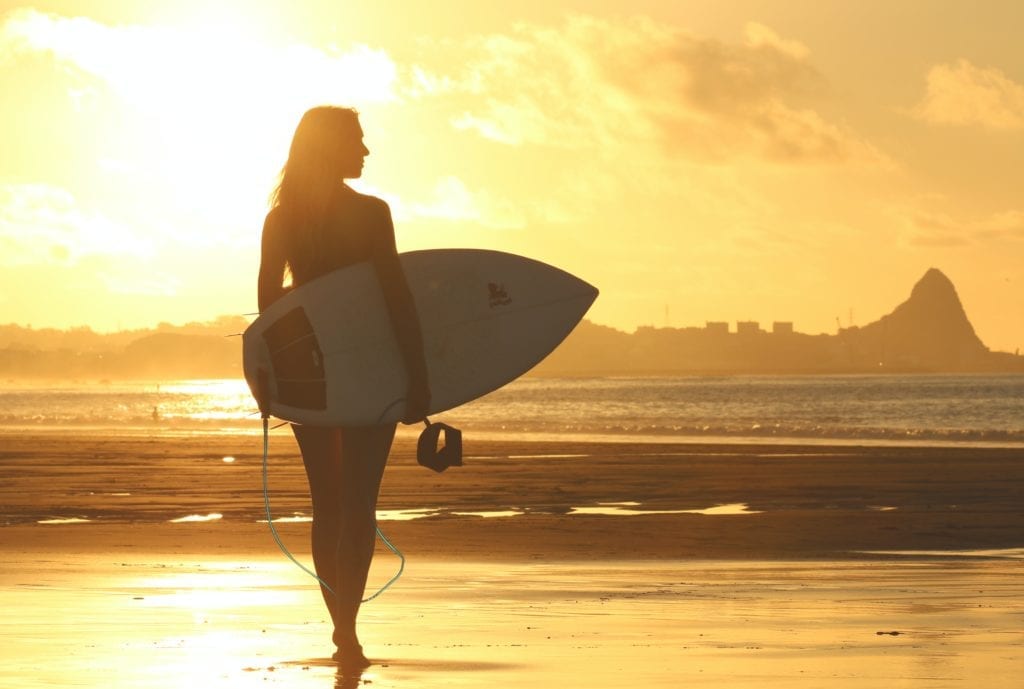 Above all, we wish you the perfect wave! 🙂 And of course that you have a lot of fun and don't get hurt. We are sure that you will quickly become addicted to surfing 😛 We hope that this packing list will help you a little bit and are looking forward to many new stories from your surfing trips on Traxplorio. If you have any feedback on our gadgets, or if there is something missing on the list, we would be happy to read about it in the comments 🙂
Safe travels, your Traxplorio Team!