In the year 2016, we did this short and sweet trip to the state of Virginia as we were keen to visit this famous Natural Bridge which is nestled in Rockbridge County, Virginia. Virginia is a beautiful state to explore, here you will find so many great things to do. From mesmerizing Blue ridge mountains which will bring you close to nature to Caverns, historical places for history buffs, amazing Wildlife🦋 , and even a beach to hang out with your partner😍, the state has so many things to offer, but as we were on a  2 days trip, so didn't get a chance to explore everything. Our priority was to visit Natural Bridge Park.
Natural bridge is one among the so many miracles and wonders created by Nature💚. It is approximately 215-foot high arch and beneath you will see a gorge carved by the beautiful cedar creek. The bridge completely made out of Nature and located above peaceful flowing water, you couldn't ask for a more picture-perfect place😍. The area in which this bridge is situated is called The Natural Bridge State Park. Once your mind captured the Wonder, head to explore many other great things that the park has to offer. There are so many hiking trails if you're a hiking lover, amazing Forest and Wildlife, scenic trails which leads you to wonderful Waterfalls, Caverns at Natural Bridge if you want to do something different, mesmerizing mountains surrounding the park, gift shops and so much more. A visit to this park will make your day adventurous and fun-filled👍.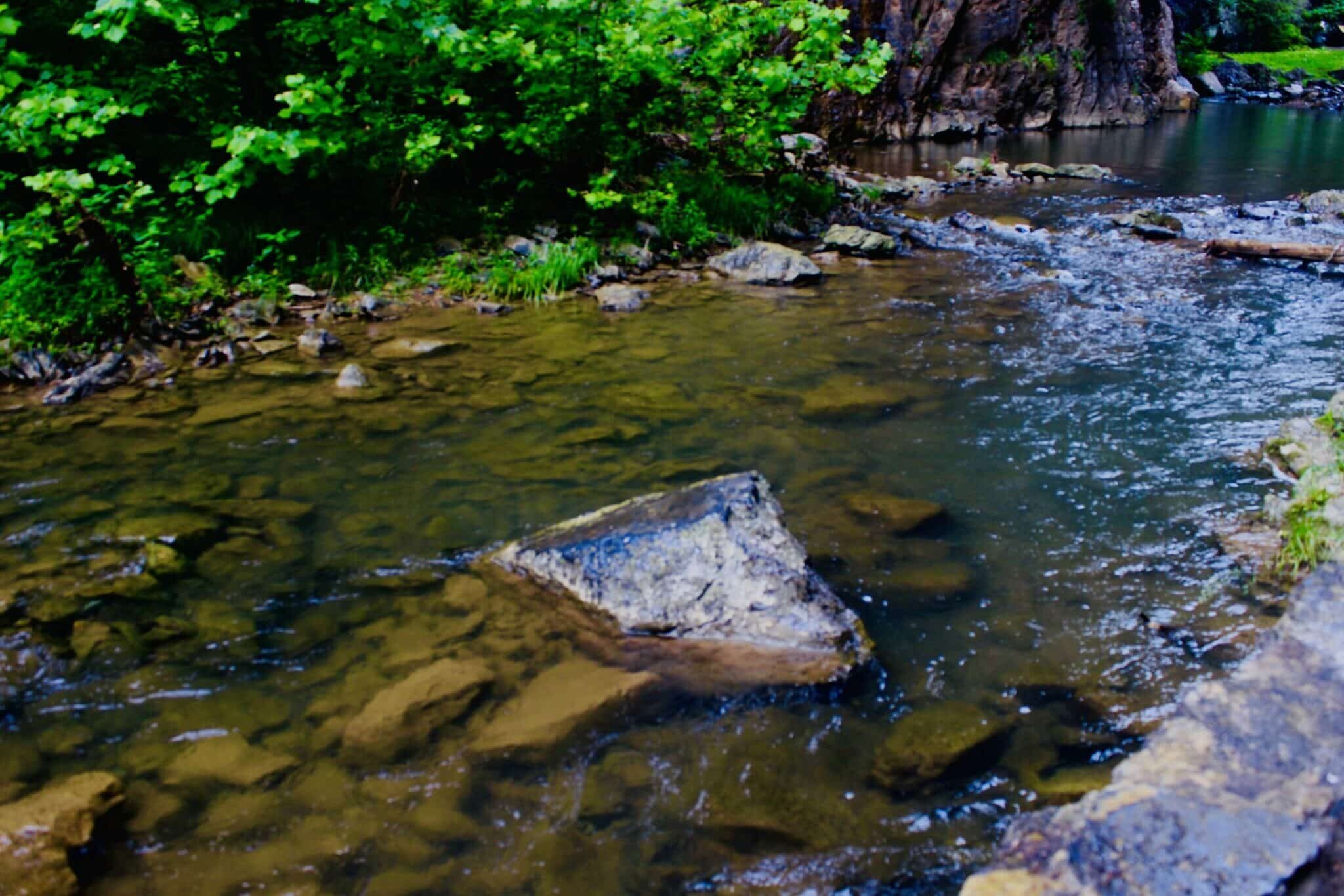 We did the Cedar Creek trail which was amazing. We witnessed so many beautiful things on this trail. While on a trail, we came across the place which is a replica of Monacan Indian Village which tells or rather shows you so much of history. There they will show you how they prepare food, make baskets and pots, their weaving techniques, shelter building, and even their gardening methods😊. The place is called the Monacan Indian Village History Exhibit. If you're a history lover, go see this place, you will love it. After this, we headed further on our trail and stumbled upon this breathtaking Lace Waterfall. We stopped there for a while, clicked some good pictures, and then decided to head back. The best part of this trail is that it's starting and endpoint both are very scenic. It starts just beyond Natural Bridge and ends near a Waterfall❤️. We even got to see beautiful birds and butterflies while hiking. We also visited Caverns at Natural Bridge which is known as one of the deepest caves on the eastern coast of the US. Your tour to the caves will be full of mystery, you will get to see so many amazing formations, underground pools and so much more. Do visit Caves while in the park as it is something different kind of experience.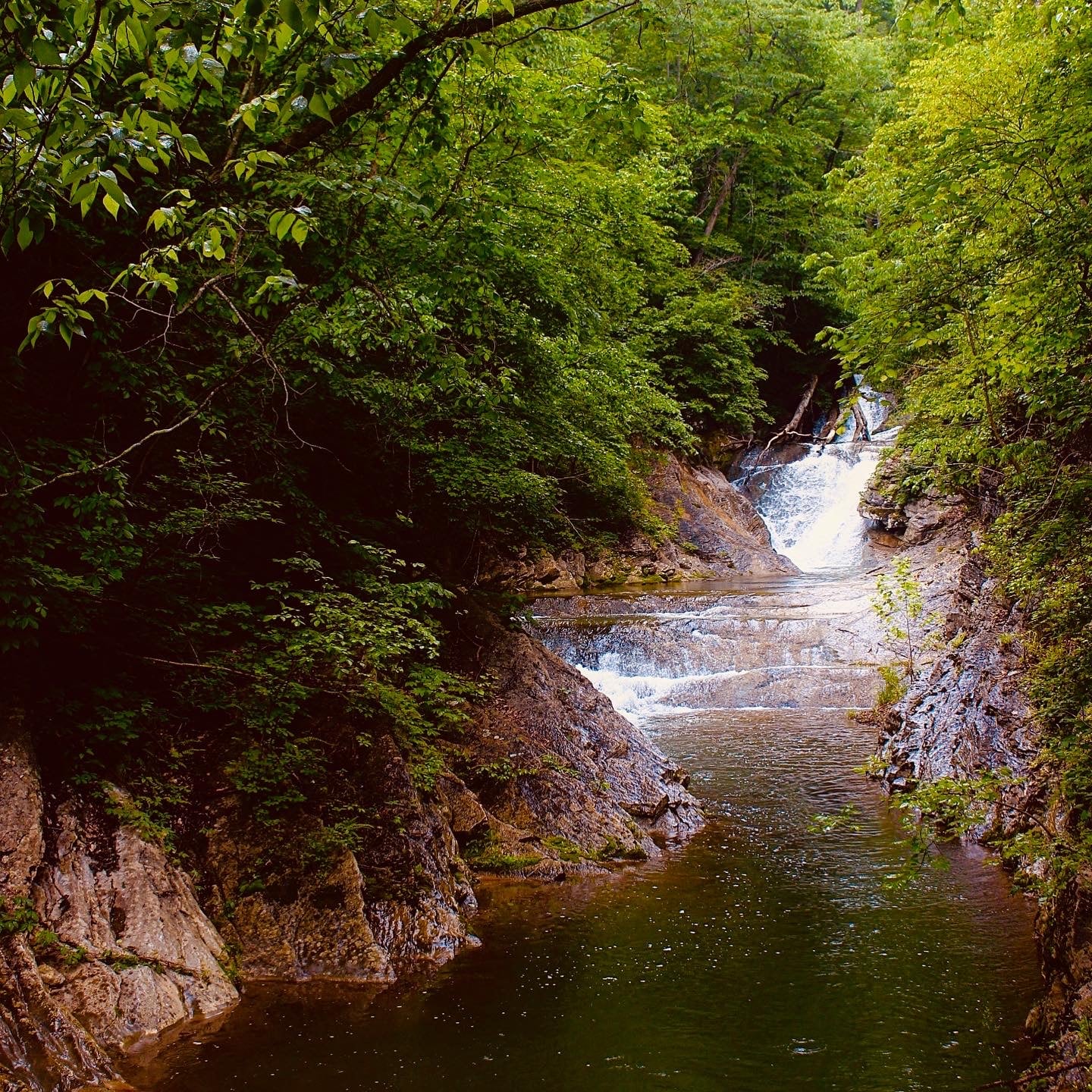 At the night, you can even get to experience The Light Show and Play at Natural Bridge. We attended the show and it was truly a feast for our eyes❤️. Once you explored the park, fuel up your car and head to the Blue Ridge Parkway. It is one of the most stunning and scenic roads in the US. It connects the Shenandoah National Park to Smoky Mountains Park. It's worth going if you love driving. You will enjoy the road surrounded by breathtaking mountains. There are so many scenic spots or overlooks to stop your car and click some pictures. We had great fun driving on Blue ridge parkway👍. There is this beautiful Lexington town only 20 mins away from the park. You will find so many hotels to stay in and good restaurants to eat at in this town. Lexington is full of history and worth visiting. I think it's an absolute must-do when you're in Park.