Definitely, this trip has been one of the best I've done, to climb the Chimborazo, to ride the most difficult train in the world, to go to Latacunga and find those hidden flavors, to rise to 4850 meters on the second most active volcano in the world. It is something that is not forgotten.
My route continued and I was missing the third highest mountain in Ecuador, the Cayambe.
I say goodbye to Latacunga with the desire to return, definitely I have to return not only for the Cotopaxi but for its food, there are real sites that deserve to be visited again.
I left for Quito early in the morning and after two hours of travel from Latacunga, with a ticket with a value of $ 2.15 I arrived at the bus station of Quitumbe. From previous experiences I decided to take the trolley that is a bus system that connects us with the whole city, definitely the best option for only $ 0.25, I arrived at Santa Clara station to go to my hotel on foot, I wanted to look for new options and I found The Yellow House, in the whole area of Plaza Foch, I thought the noise would interfere with my rest but it was not like that, I find a room with all the services and very quiet to rest just $ 20 per night seems like a good option and very close to everything.
Eating in this sector with a variety of places makes me think about what to consume, my budget was reduced and I decided to eat some Venezuelan arepas, I thought it was something small to calm my hunger for the moment and go and find something else there, bigger was my surprise that with an arepa and a juice I no longer had space to eat more, definitely, if you are in the Plaza Foch, you should go and ask for this arepa.
Where do we find it? In Mariscal Foch between Reina Victoria and Juan Leon Mera. How is its name? Chori & Chilli … It smells of Venezuela and its value from $ 3 the different arepas.
Although my friends know it, I love spicy food, and I am always looking for spicy food, this time I decided to go to a Mexican restaurant that surprised me with its three types of spicy as an entrance, The Mariachi Taco Factory is a cozy place and it set in Mexico with a good atmosphere and as food is one of the places where you have to eat in, the enchilada is the best, I should recommend this dish when you visit El Mariachi Taco Factory its address is  Mariscal Foch E4-318.
A good place to drink a few drinks, although I can not talk about the food because the first thing that caught my attention was its atmosphere, it's all decorated like a wrestling place and it's precise that its name Lucha Libre Mexican Food and Drinks that on the day that I visited were for the promotion of cocktails and beers.  I decided to drink some passion fruit mojitos that were definitely delicious. It is a good place to spend time with friends, food, and drinks. If you like the theme of wrestling you felt like a child in a toy store.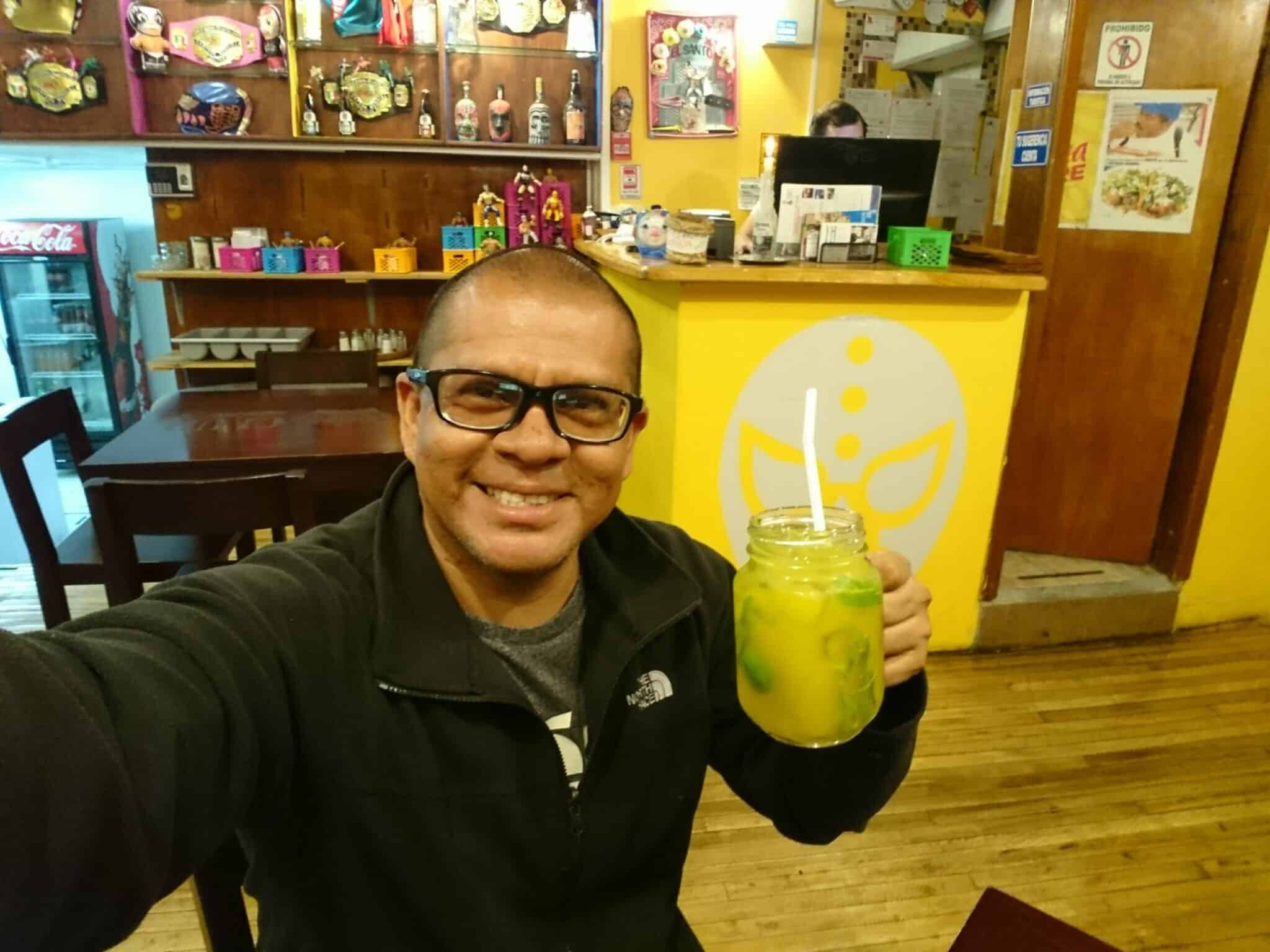 For a good craft beer definitely, the Quito Pub Beer became one of my favorite places, It's not only for the good body and flavor of their beers but the food that they sell it is great. They have a pizza from another world that is enjoyed from start to finish.
Plaza Foch is the soul of the Quito party, not only for the atmosphere that is enjoyed but for the good attention in each place that is visited.
I do not get tired to visit Quito, every time there is something new to show me, it is always a pleasure to return to the Carita de Dios.
I have to say goodbye to the soul of the Quiteña fun, but it's time to wake up early, the Cayambe is waiting for me.