Why Cotswolds
A quintessentially English trip!
The history
The beautiful architecture
The iconic views
The variety of locations
This page contains affiliate links, meaning, we may receive a commission if you make a purchase by clicking our link (at no additional cost to you!) 🙂
Reading Time:
11
minutes
Before I get into the list of the 10 best places to visit in the Cotswolds, let's talk a little about the place… When I think of the Cotswolds, I think of an area that is quintessentially English. If you want a taste of the best of what England has to offer, look no further than the Cotswolds. You will fall in love with the rolling hills, history, thatched cottages, and romantic views.
It really is an Area of Outstanding Natural Beauty, combined with architectural marvels, from Castle Combe to Gloucester Cathedral. The Cotswolds span five counties – Gloucestershire, Oxfordshire, Warwickshire, Wiltshire, and Worcestershire. Covering almost 800 square miles, the Cotswolds really is one of the most beautiful places in England. I've visited the Cotswolds several times and each time I visit there is somewhere new to discover. This list of best places to visit in the Cotswolds is in no particular order. First up on our list is…
1 | Corsham
I had only ever heard of Corsham when referred to as MOD Corsham and almost drove past it on my way to Castle Combe. Seeing the signpost while I was approaching some traffic lights, I decided to head in. I don't know why it's never been on my radar, but it's totally underestimated. What a gorgeous little town it is, even in the wet! Upon arrival, I was immediately met by a random peacock walking about the streets. I guess it belongs to Corsham Court, which was a stone throw away. But the locals didn't seem perplexed by it…it must be a regular occurrence!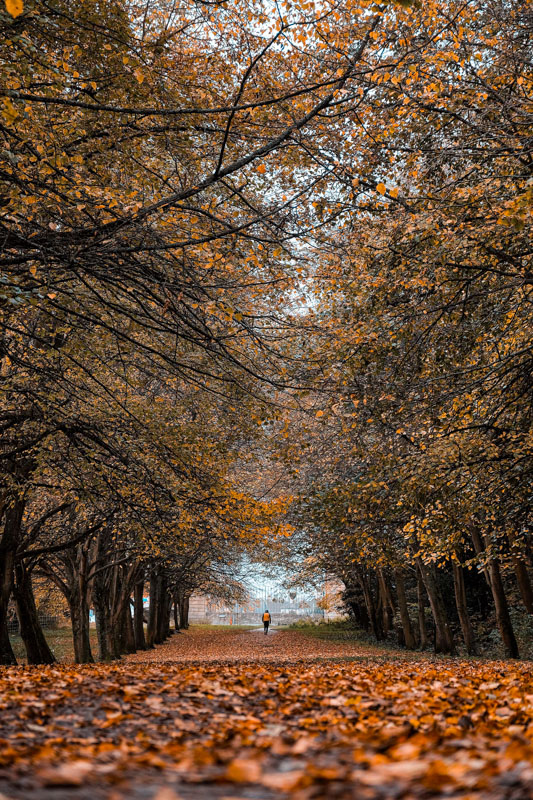 The tree-lined path which leads to Corsham Almshouse and Schoolroom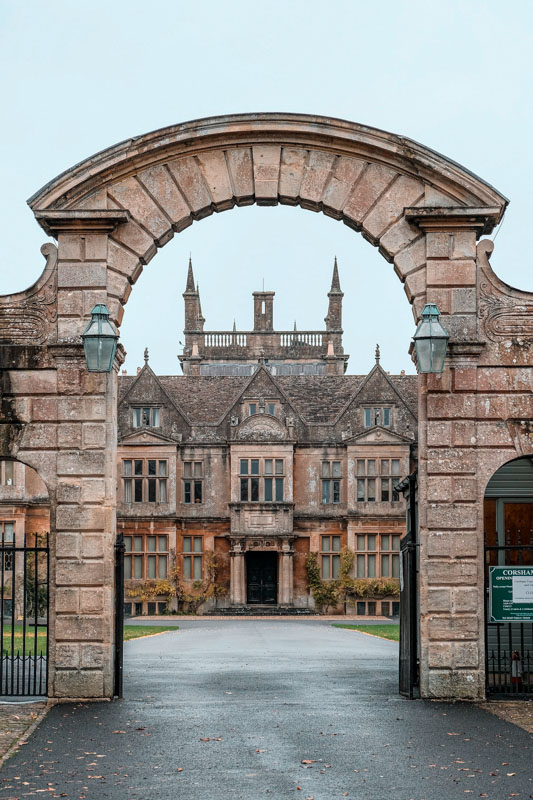 Corsham Court, Corsham
Corsham is full of independent retail and beautiful buildings, typical of any Cotswold town with the iconic honey-coloured limestone. I took a walk from St Bartholomew's Church, into the field and then down the tree-lined path, which is all owned by Corsham Court. There probably isn't a time of year that offers a prettier view of this path.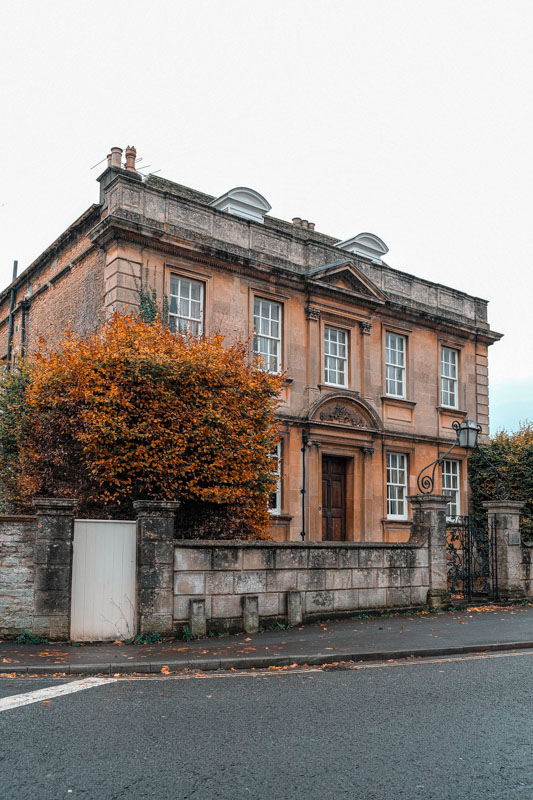 Corsham, the Cotswolds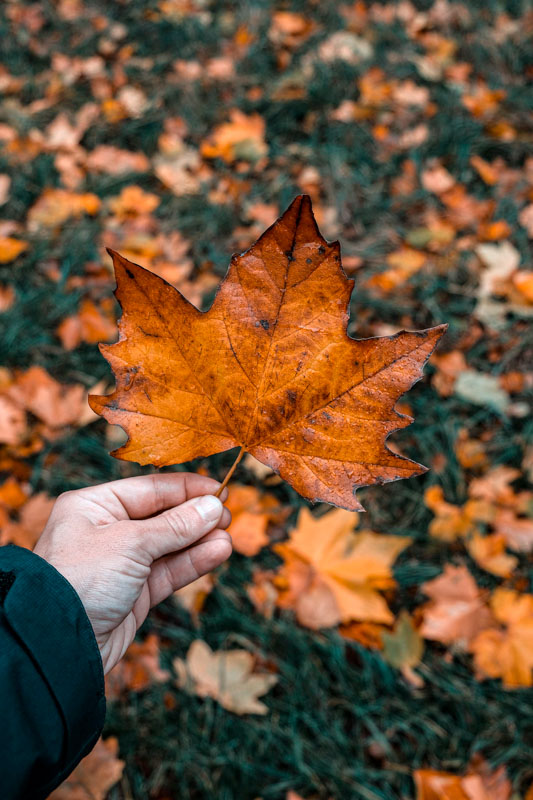 Don't you just love the autumnal colours?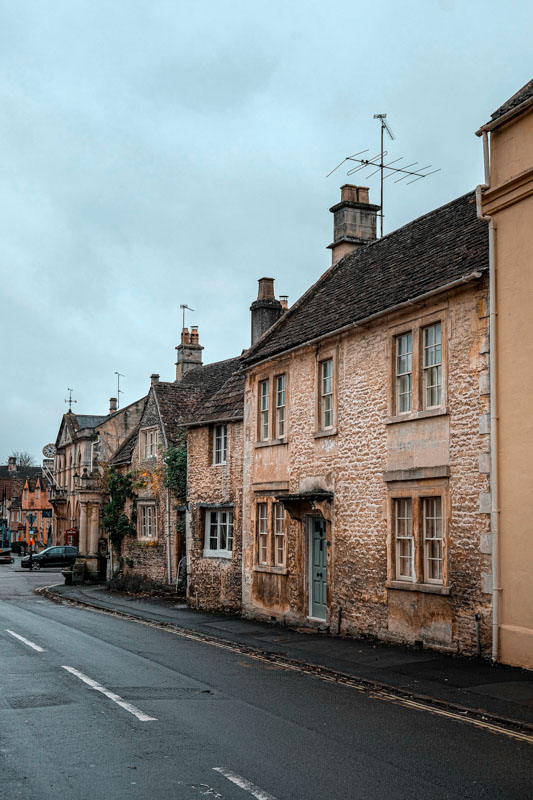 High Street, Corsham
2 | Castle Combe
Castle Combe is quite possibly the most iconic village in the Cotswolds. Come in from the south, via Ford, and you will drive over the iconic bridge and up through the village. Once you leave the village to the north you might find some parking on the right, heading up the hill. Failing this, follow signposts for 'Free Parking' at the top of the hill. There isn't much to Castle Combe other than it is a quintessential English village, but it's definitely worth a visit.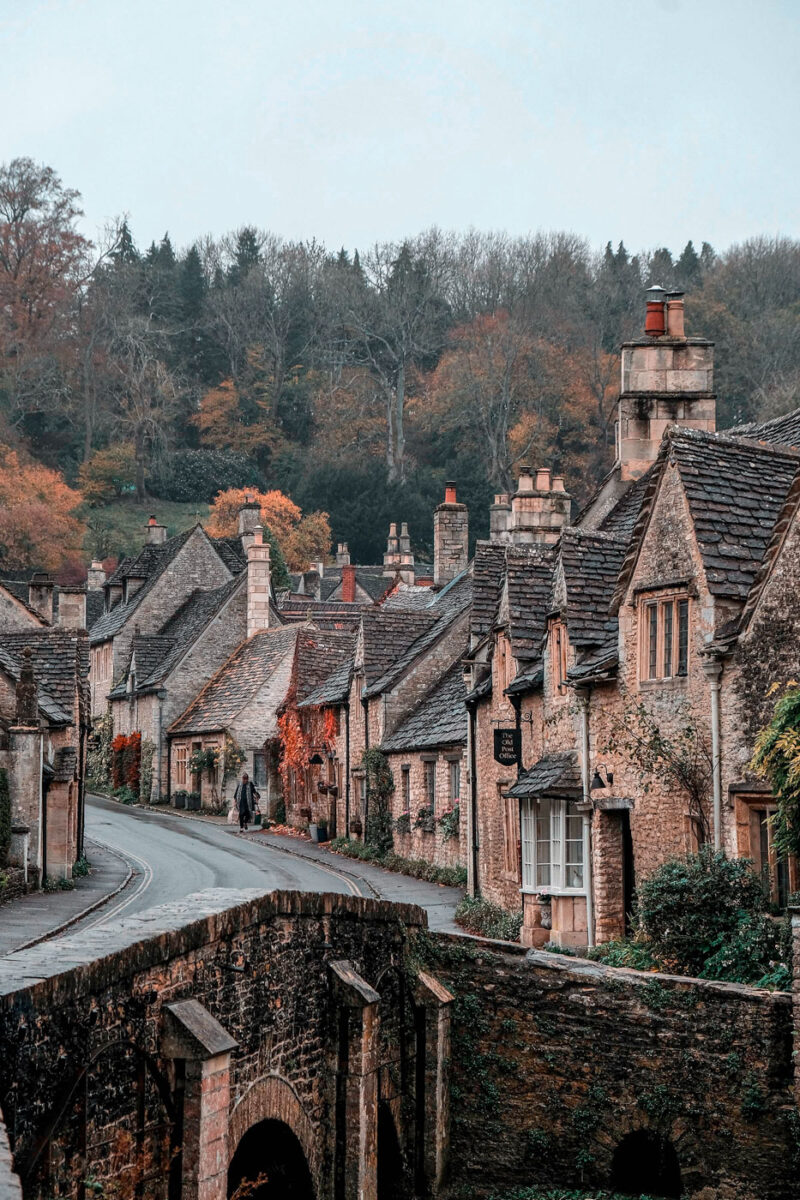 The iconic view of Castle Combe
There are two pubs, of which The White Hart has some covered seating outside so you can watch all the Instagrammers walking down toward the bridge. Am I included in that?! Ha-ha! Castle Combe is probably regarded as number 1 in the best places to visit in the Cotswolds, but not for me. It's definitely worth a visit and you can get your iconic Instagram shots, but there's so much more to see on the Cotswolds than Castle Combe!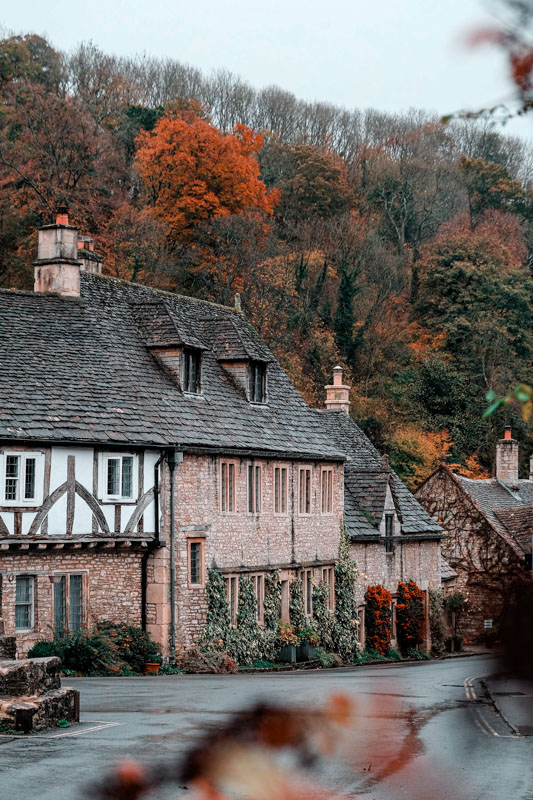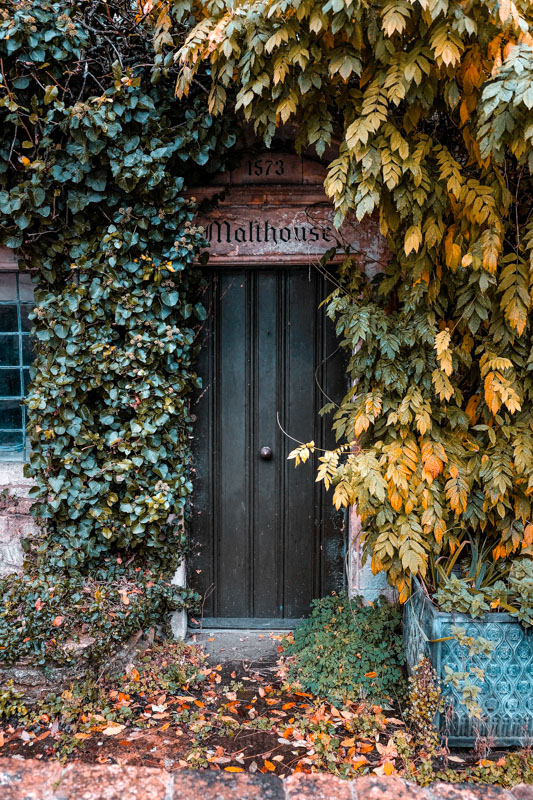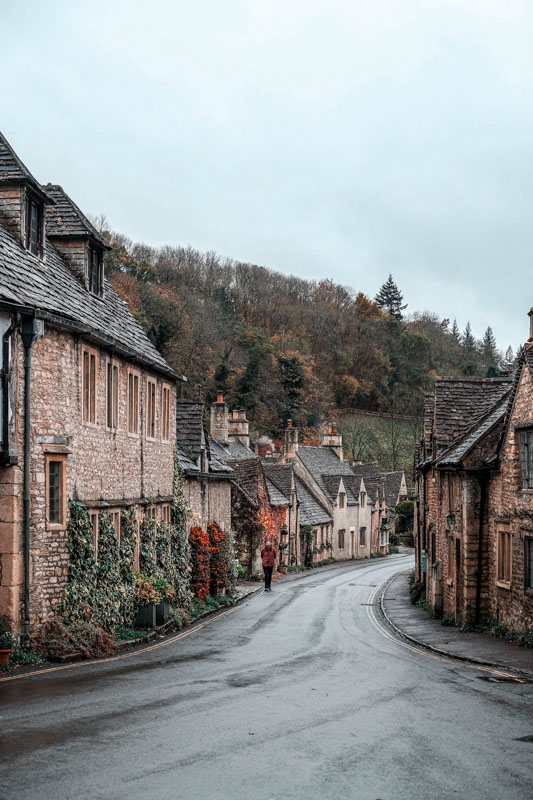 3 | Biddestone
Biddestone, underrated, but the perfect English country village? Charming honey-coloured stone-built cottages with gated, walled gardens, situated around a village green with pubs, a 12th century medieval Norman church, water pump and a duck pond! What more could you possibly want in a village? I stumbled upon Biddestone while en route to Castle Combe. Located between Corsham and Castle Combe, Biddestone is a small, rural and really picturesque village. Get off the beaten track and go for a little walk down The Butts to find the redwoods tree. Where The Butts meets Challows Lane, there's a huge, rather imposing redwoods tree. The walk will also take you past the water pump and the church and give your legs a stretch!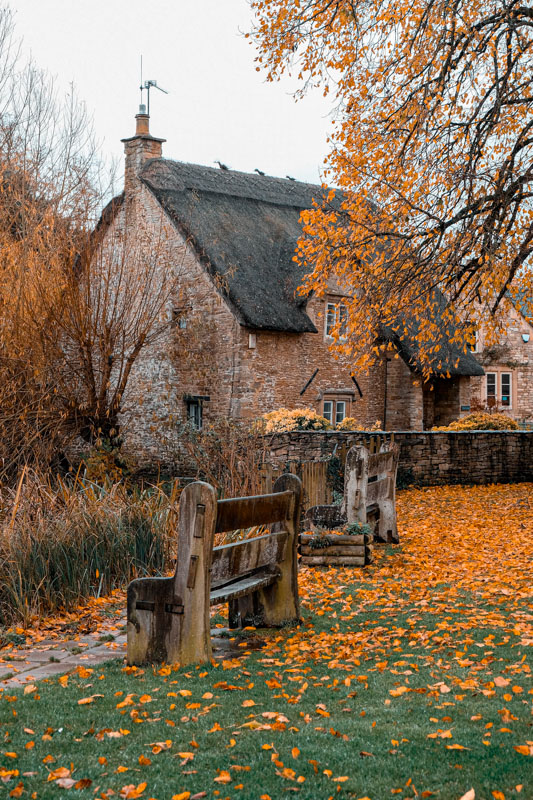 Biddestone, the Cotswolds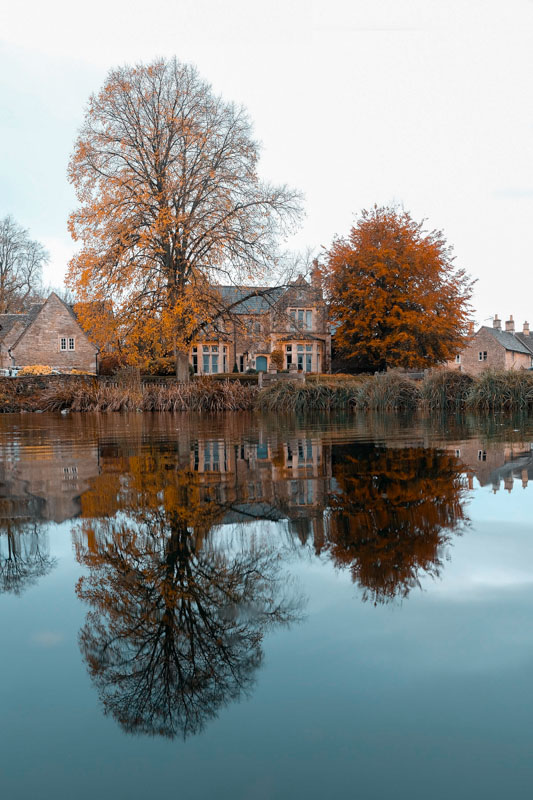 A gorgeous house that sits on the side of Biddestone's very own duck pond!
4 | Stroud
Stroud has plenty of things to see and do to keep you occupied for a few hours. Well known for its industrial heritage, you may even spot a few former textile mills across the valley. Now, Stroud is brimming with independent cafes and shops and is home to one of the best farmers markets in the country. It was full of local produce with everything to suit any need, from meat lovers to vegans and everything in between.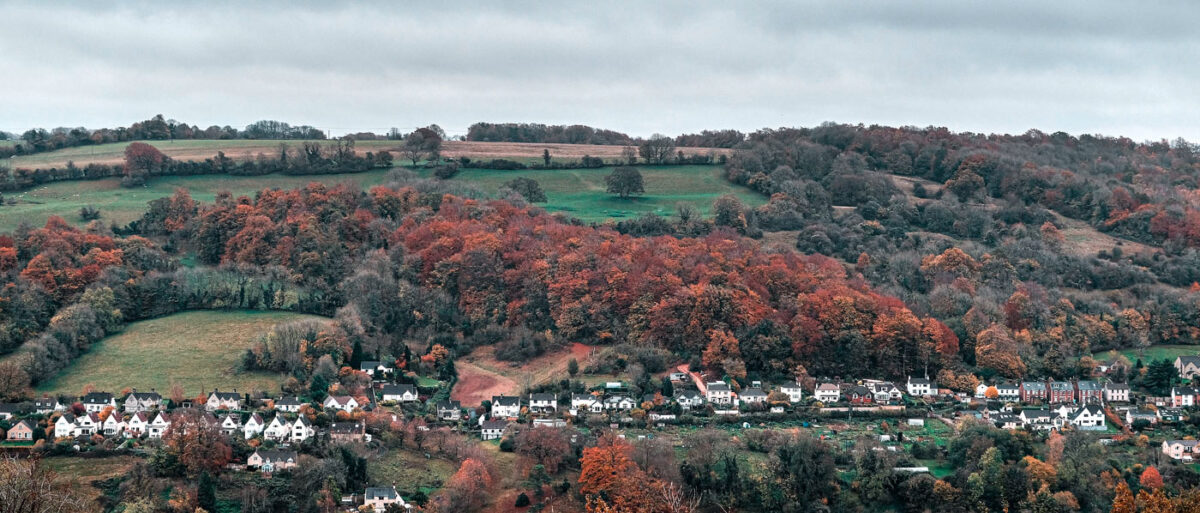 The view from Bumper on Rodborough Common, overlooking the edge of Stroud
While in Stroud, there are two other must places to visit. The food court at the Five Valleys Shopping Centre and Made In Stroud. The shopping centre has a really cool food court. It's full of independent street food sellers and Made In Stroud is stocked with all sorts of local things, from beautiful gifts to artwork, jewellery and beer. I bought some beer to take home, of course.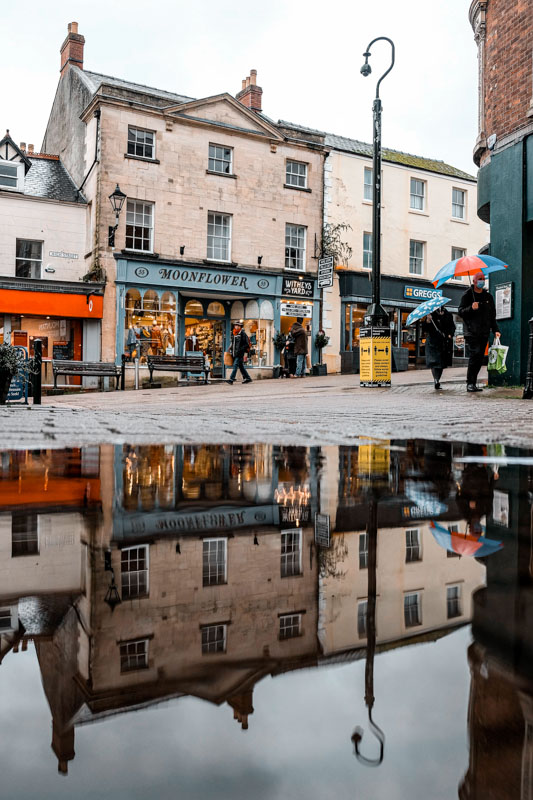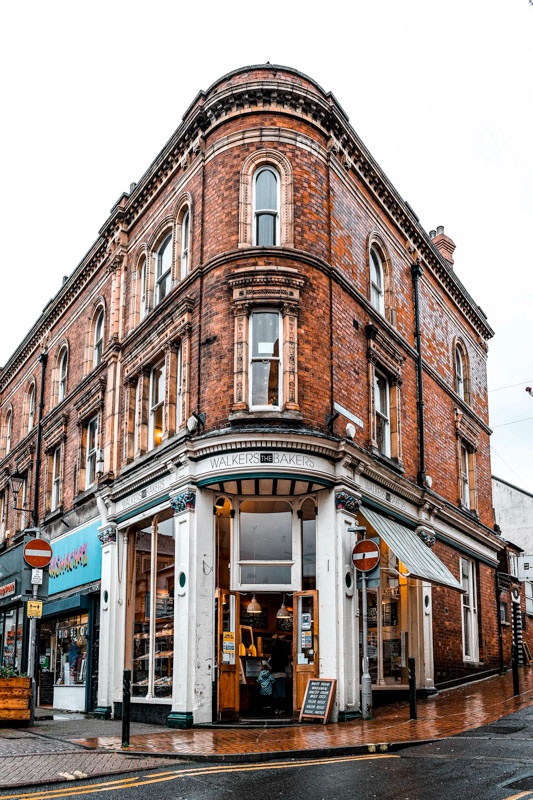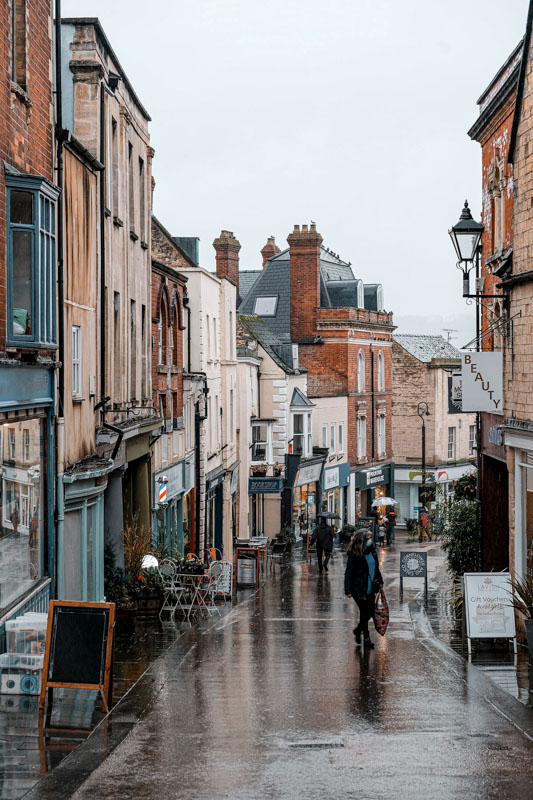 The rather wet  High Street, Stroud High
When I visited Stroud, the weather was absolutely shocking, but that didn't dampen the experience. If you're looking for free parking, there's a car park just out of the town next to Rodborough Community Hall. I do not recommend parking here if you don't like walking up hills. It's a steep walk back from the town and goes on forever! However, it does offer you the opportunity to take a more scenic walk into the town, via a canal.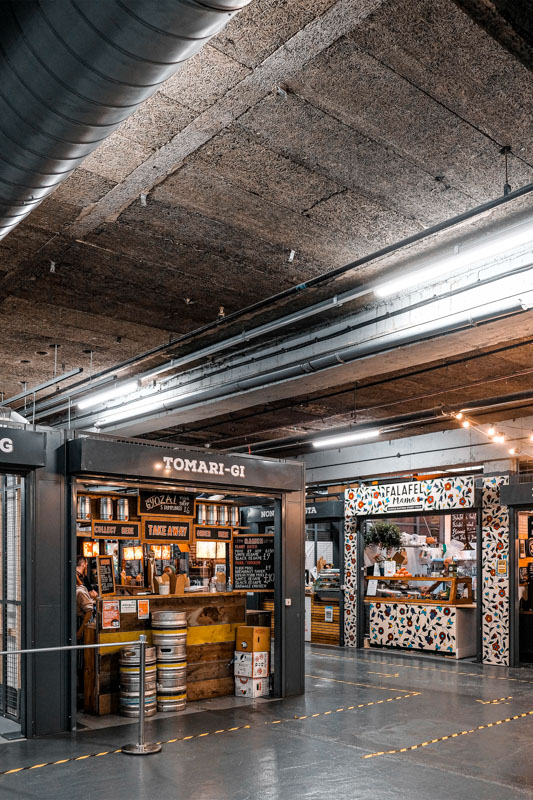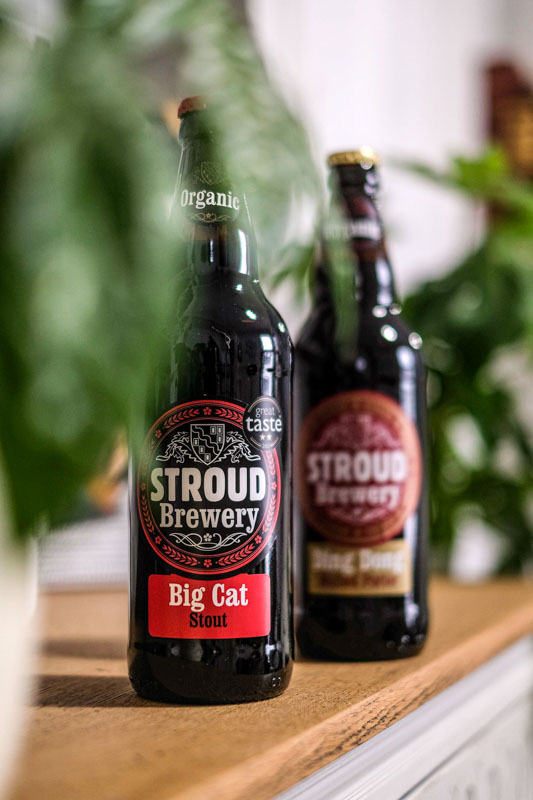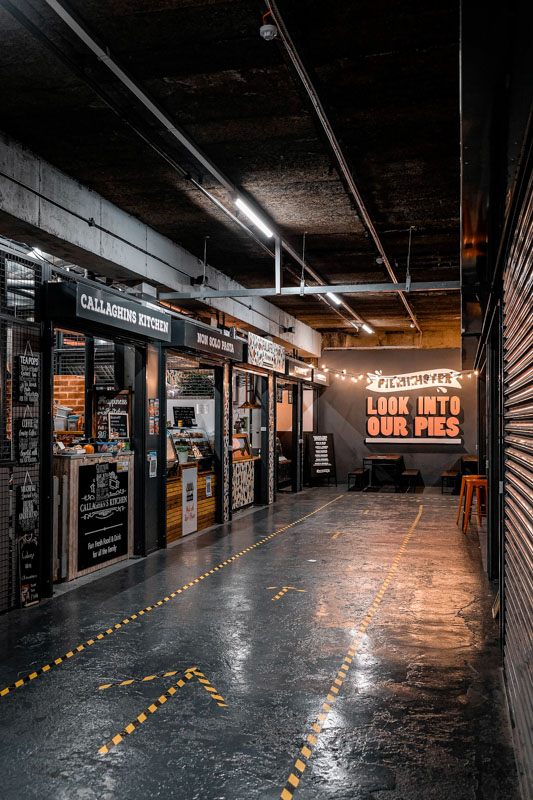 The food court, Five Valleys Shopping Centre
5 | Nailsworth
We're halfway through the list of best places to visit in the Cotswolds and in at number 5 is Nailsworth. A charming town nestled at the bottom of a wooded valley, Nailsworth is a cute town with plenty of character. With a similar heritage to Stroud, Nailsworth is now renowned for its selection of award-winning restaurants, pubs, cafés, galleries and independent retail. There's a little place called Domestic Science. It's tucked down a little alley, which I would recommend if you like vintage interiors and curios.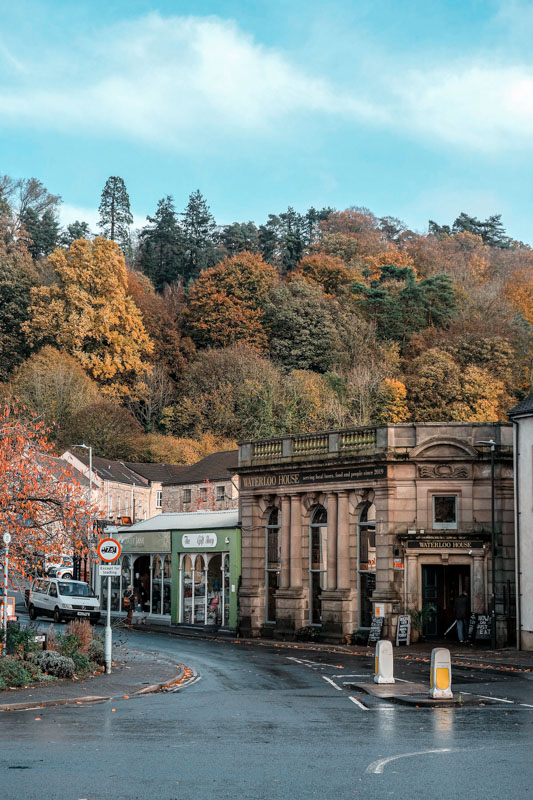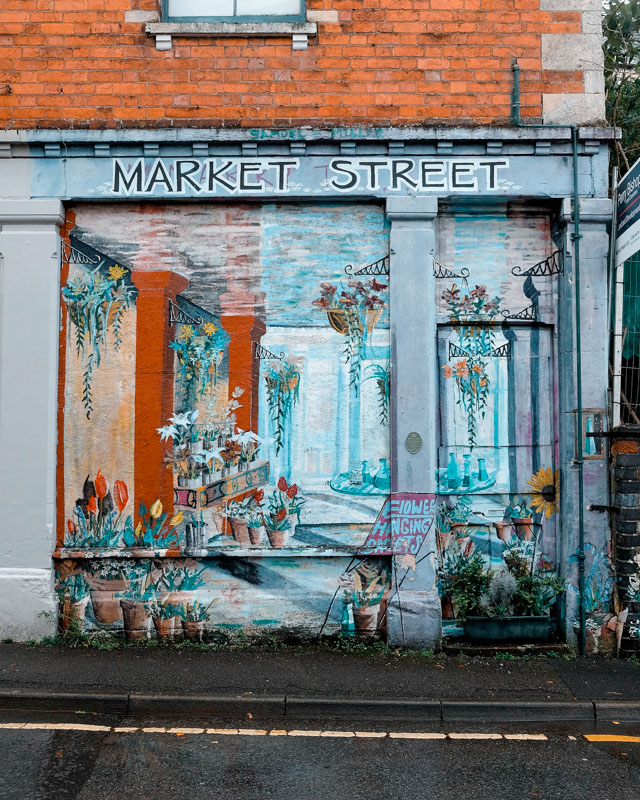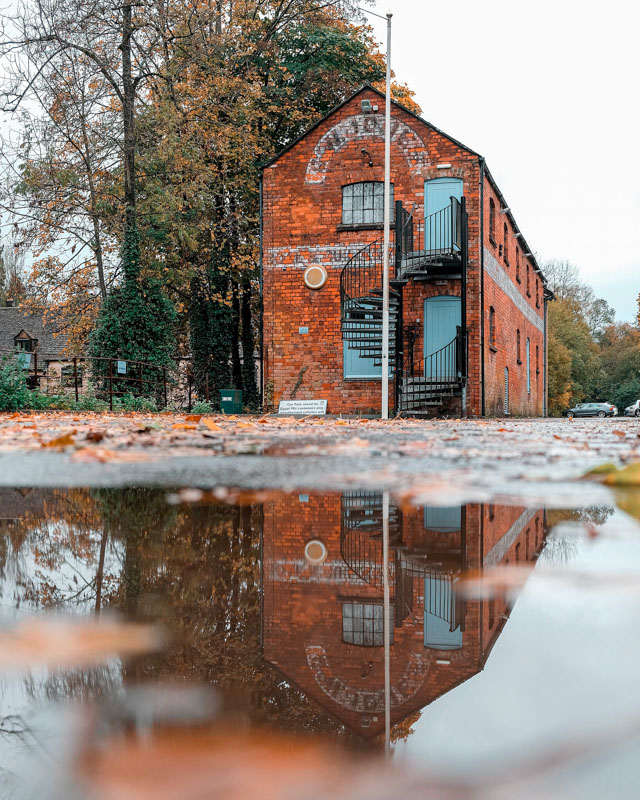 Nailsworth was another place, much like Corsham and Biddestone, that I just happened to be passing through to get elsewhere. When I initially passed through, it was dark, but it looked interesting enough, much like the road which leads up the hill out of town towards Rodborough Common! It's full of twists and turns and offers dramatic views over the town, so consider a drive up to appreciate those views before heading over to Stroud.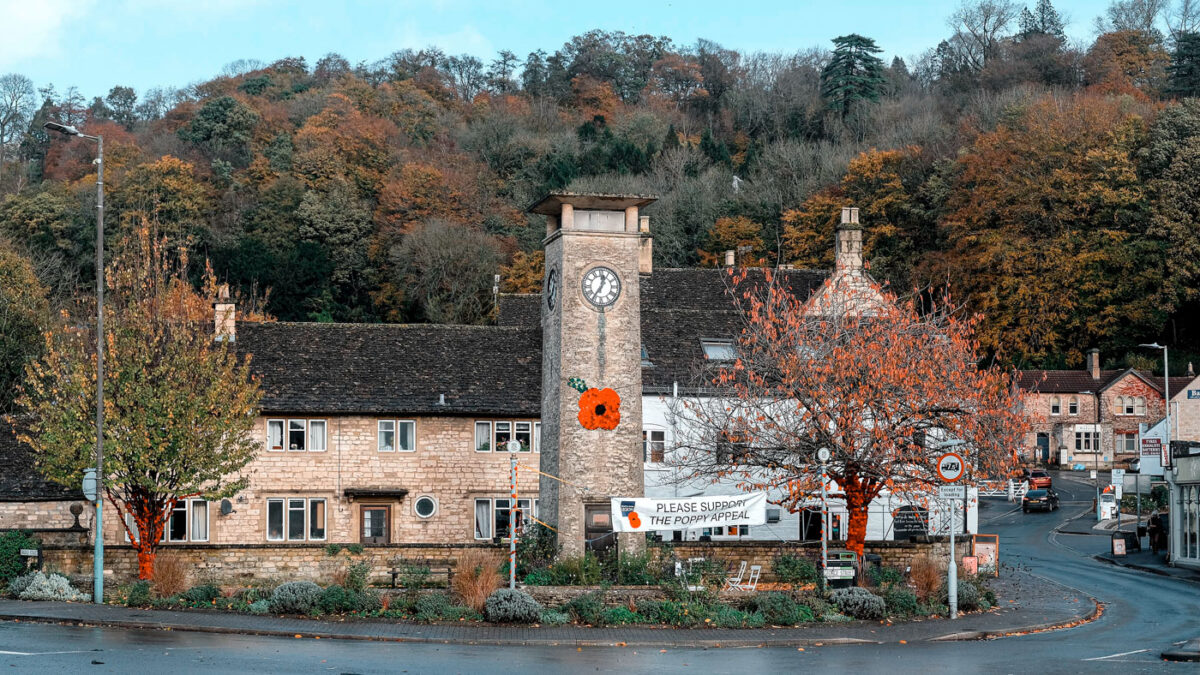 Nailsworth War Memorial Clock Tower, sporting the annual Poppy Appeal decorations
6 | Bradford-on-Avon
Bradford-on-Avon is one of my favourite towns in the Cotswolds, if not my favourite…it's hard to decide! I feel it's in the shadow of Bath a little, unfortunately. If you are visiting Bath, you should make the effort to visit Bradford-on-Avon (it's only 20 minutes away). It shares the same iconic limestone that you find all over the Cotswolds, is steeped in history, and is much quieter than Bath. It's not massive, but there is a nice walk along the canal if you fancy it, but you should plan at least a couple of hours here, if not a little bit more. You'll find places like the iconic The Bridge Tea Rooms, which serve the very vest traditional afternoon tea, beautiful canals, medieval monastic barns and incredible views from the hills. If you fancy something slightly more adventurous, you can hire some canoes from The Lock Inn.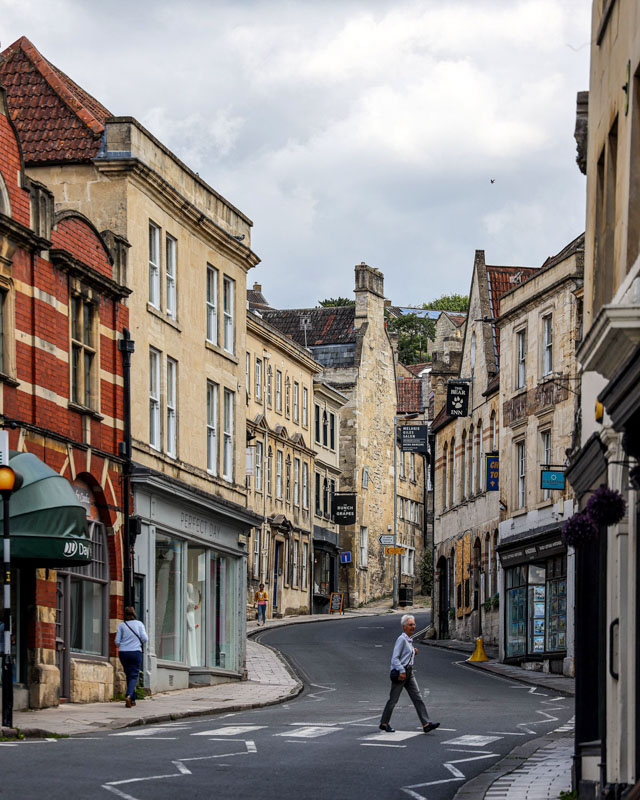 Silver Street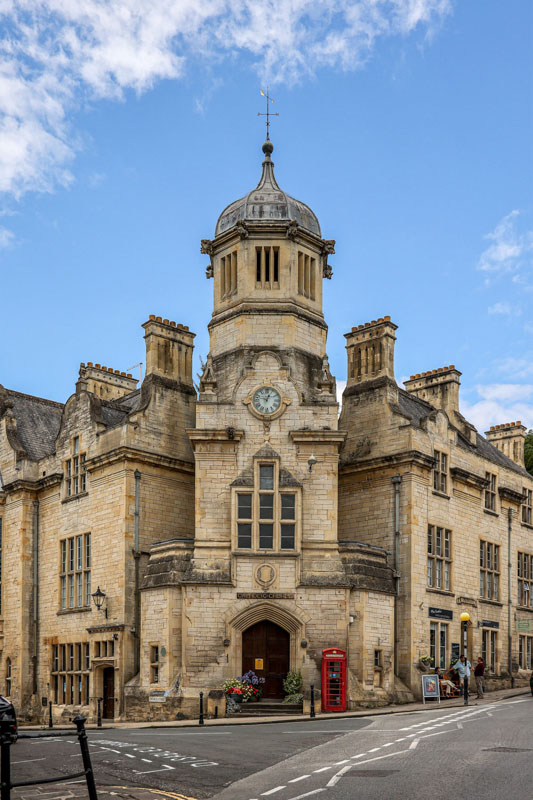 St Thomas More's Church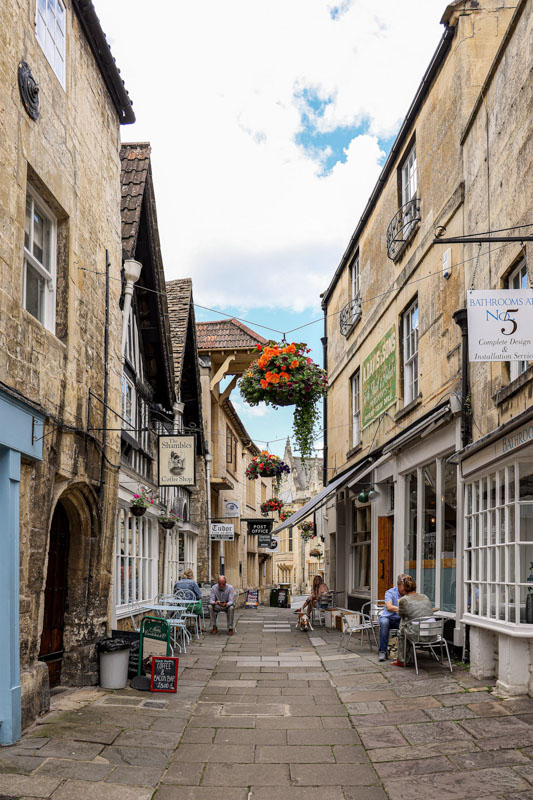 The Shambles
If you want some free parking, there's a place on the northern side of the valley, which you will find on the map at the bottom of the page. It's quite a steep hill to get up and down, but it's well worth it. I suggest getting lost on the paths and alleyways as you head down. You will find all sorts of gorgeous little cottages and terraces which overlook the town. If you like camping, we stayed at a campsite not far from Bradford-on-Avon, called The Blackberries Camping Park.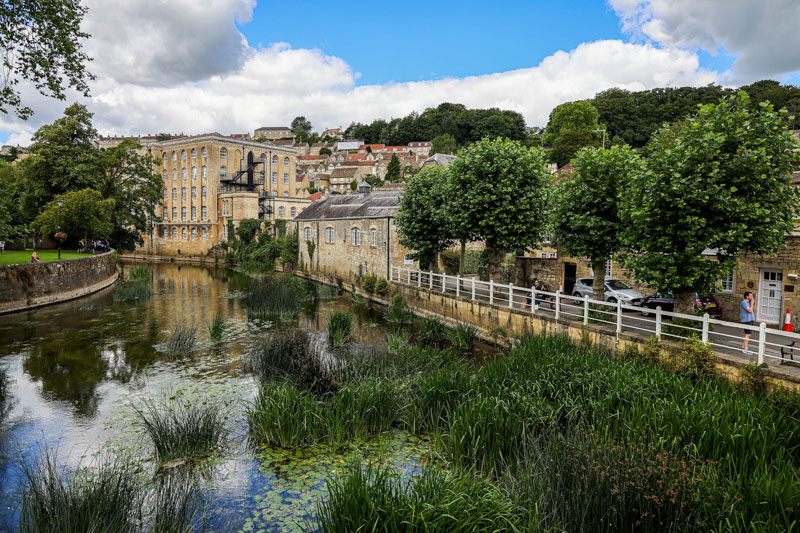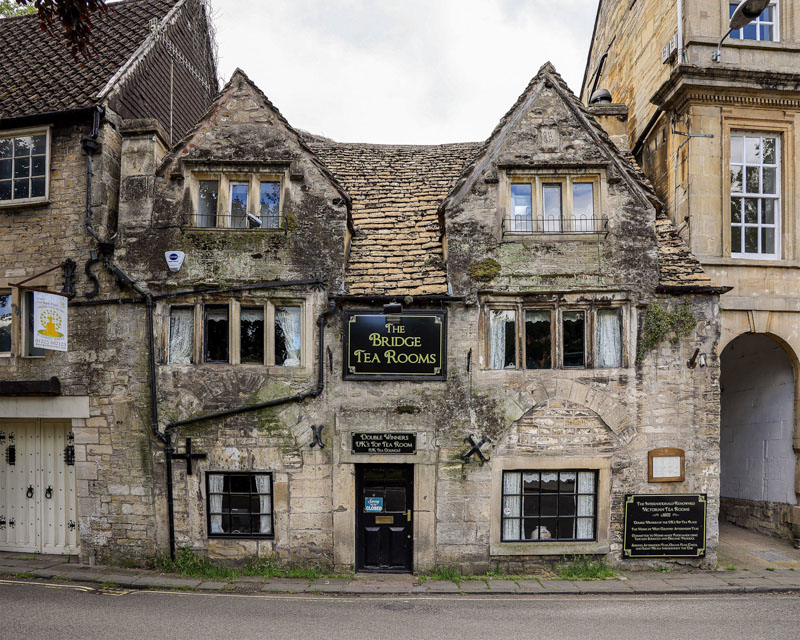 The Bridge Tea Rooms
7 | Bath
You can't visit the Cotswolds and not visit Bath. It has to be one of the most beautiful cities in the UK. There are oodles of things to do, whether you're a history buff, foodie, wanderer or have an eye for architecture, there is something in Bath to meet your needs. One of my favourite things to do anywhere is to simply wander the streets. You get to see the things you don't when you hit the mainstream spots, and Bath is large enough to offer tons and tons of streets to wander. But for some hotspots, I'd recommend the Roman Baths, Royal Crescent and head out to visit the National Trust site, Priory Park, which overlooks the city. It's a beautiful spot that offers unrivalled views over Bath.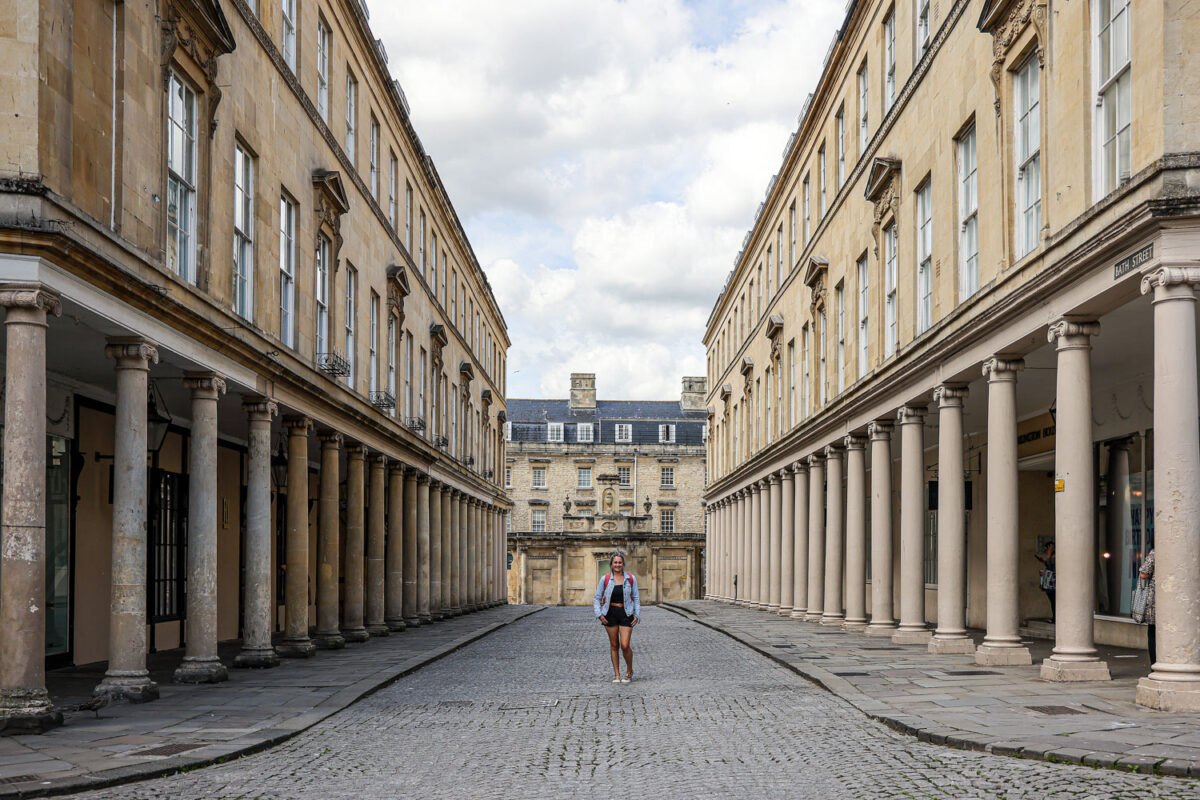 Stacey on Bath Street, Bath
UNIQUE EXPERIENCES IN Cotswolds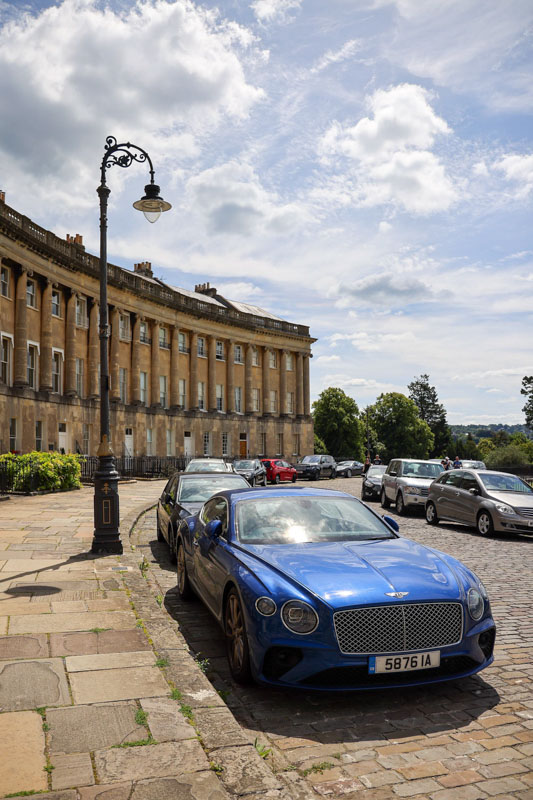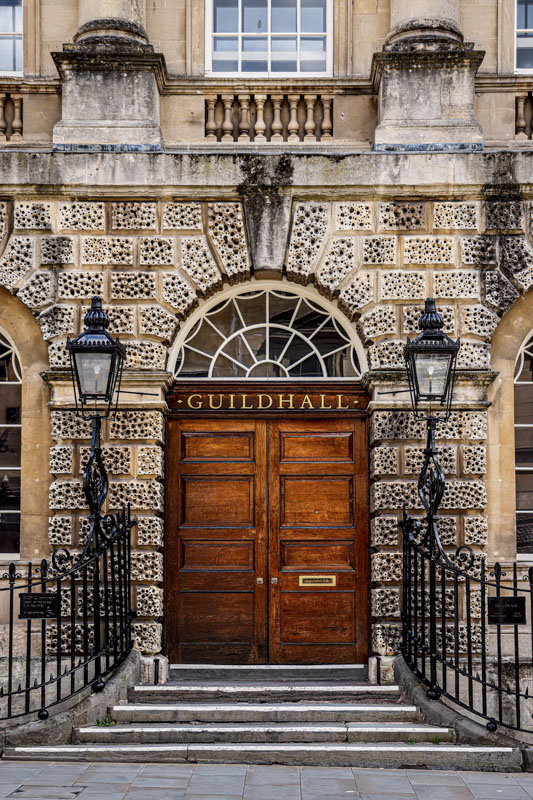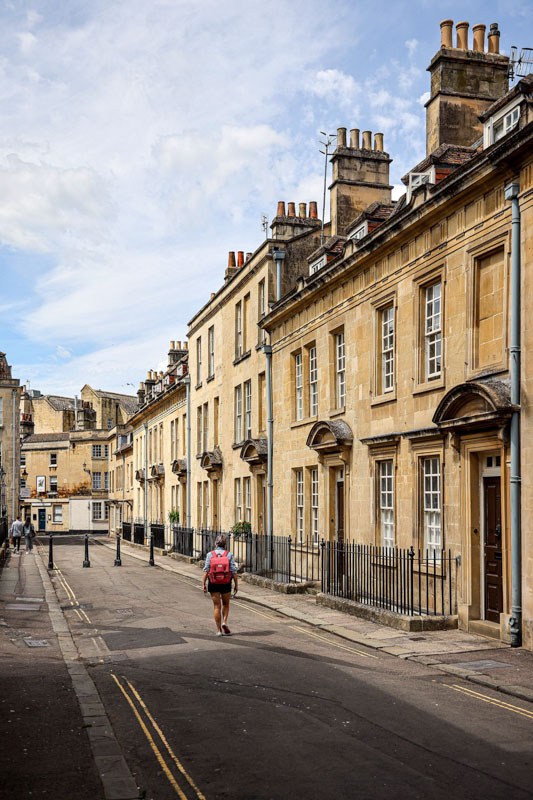 8 | Chipping Campden
Situated on the northern edge of the Cotswolds, Chipping Campden is another idyllic village you can't miss. When you visit, take the time to simply mosey up and down the high street. You'll see Market Hall – a structure built way back in 1627, that's now owned by the National Trust. Talking of the National Trust, while you're in Chipping Campden, make the effort to head north, up the hill to the National Trust's Dover's Hill Car Park. There are walks and a lush, open space with an insane view north, where you can sit, enjoy a picnic, absorb the view and soak up the peaceful surroundings. There's also Hidcote not far away, which is also owned by the National Trust.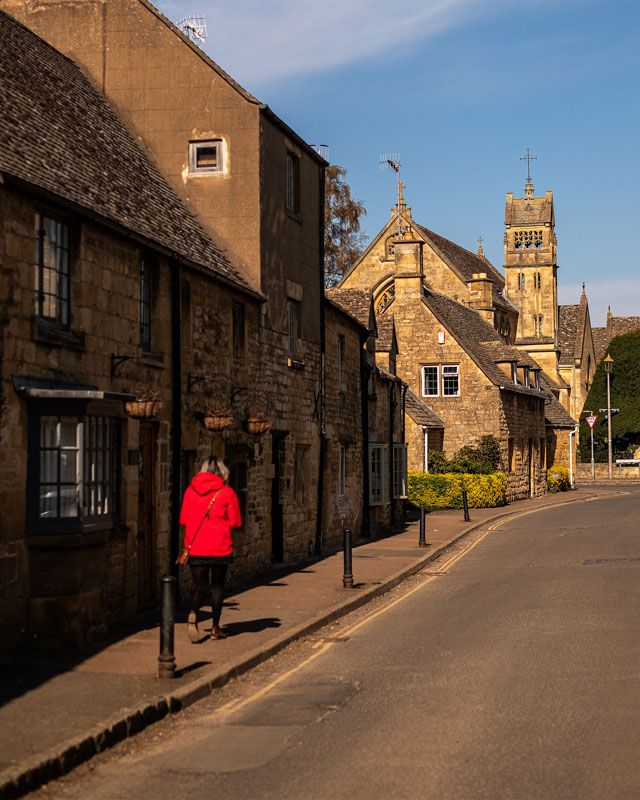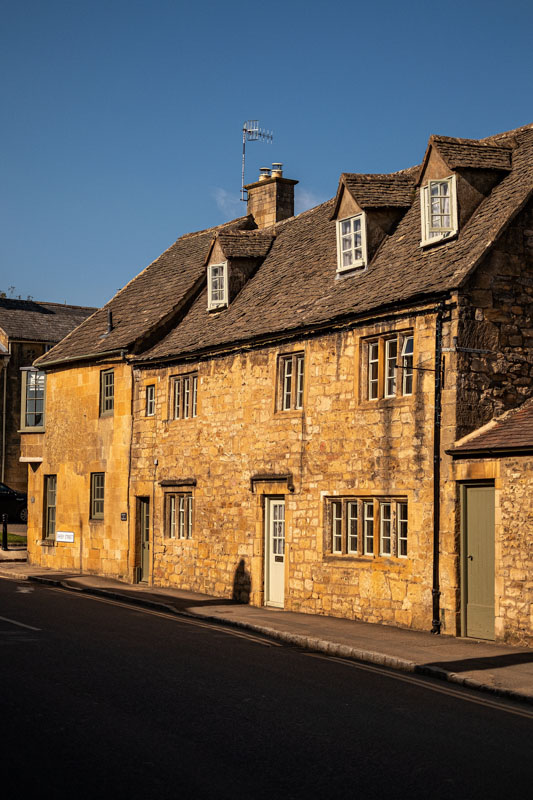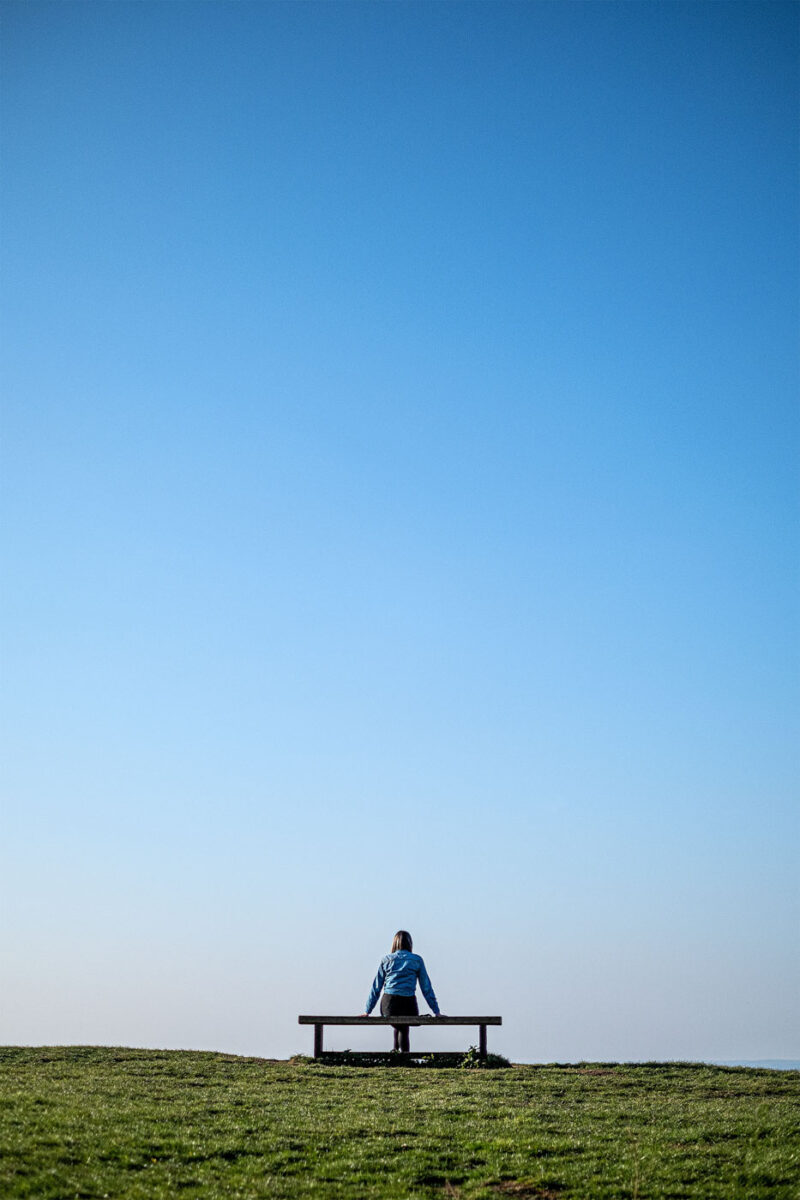 Dover's Hill, near Chipping Campden
9 | Bourton-on-the-Water
Known as the Venice of the Cotswolds, Bourton-on-the-Water straddles the River Windrush and is regularly voted one of the prettiest villages in England. Do you need any more reasons to visit? Ha!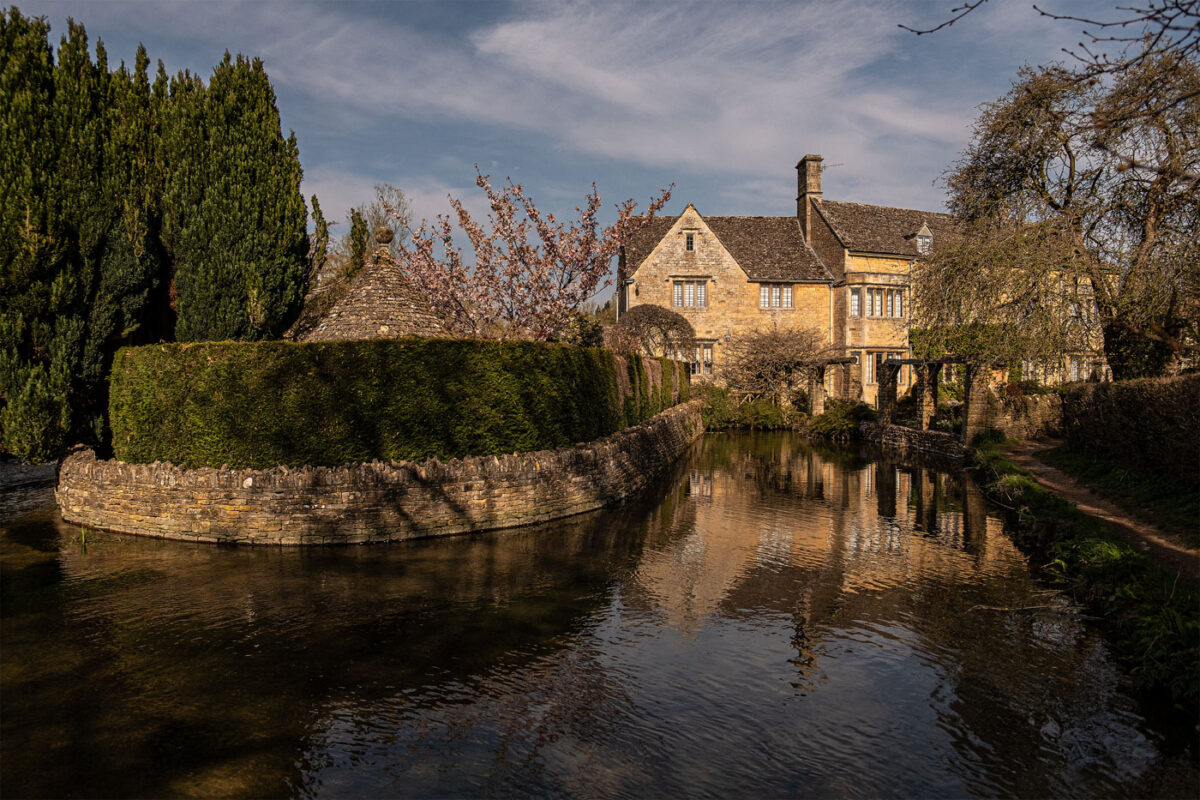 The Venice of the Cotswolds?
Because Bourton-on-the-Water really is one of the best places to visit in the Cotswolds, it gets super busy! I mean, next level busy on a summer's day. So busy, in fact, we opted for an early morning visit. This had two benefits. One being there were no crowds and two – we got to taste the artisanal delights from Bakery on the Water. If there is one bakery you need to visit in the Cotswolds, it's Bakery on the water! As I always recommend, get off the beaten track to find some of the best places. You might even find the cat that likes to climb on you! There are a few attractions in Bourton-on-the-Water, which include Birdland Park and Gardens, Cotswolds Motoring and Toy Museum, Dragonfly Maze and The Model Village, so there's plenty to keep you occupied if you want more than a wander.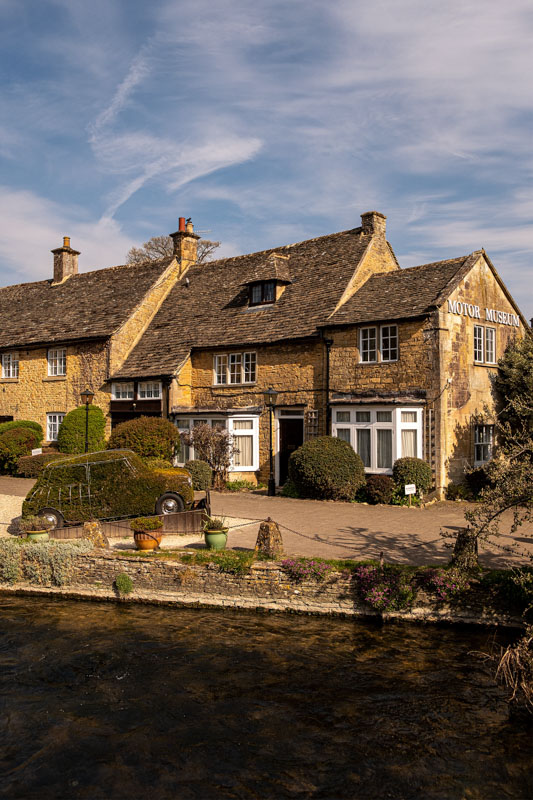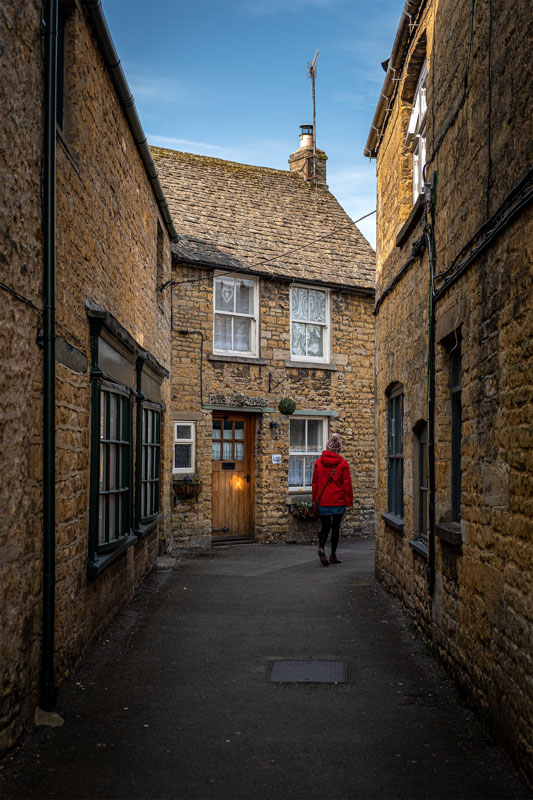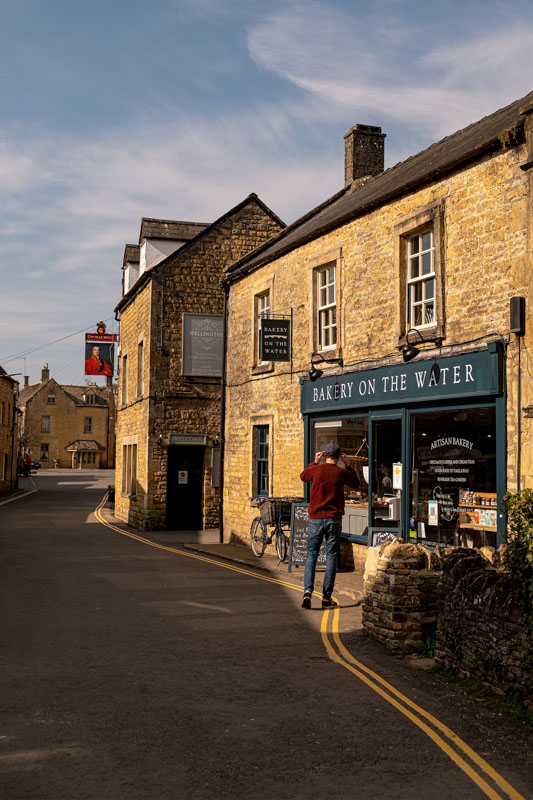 Bakery on the Water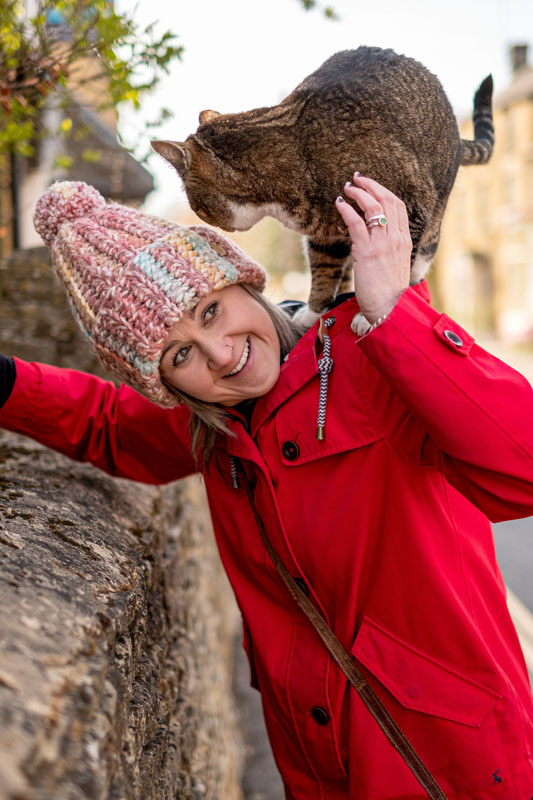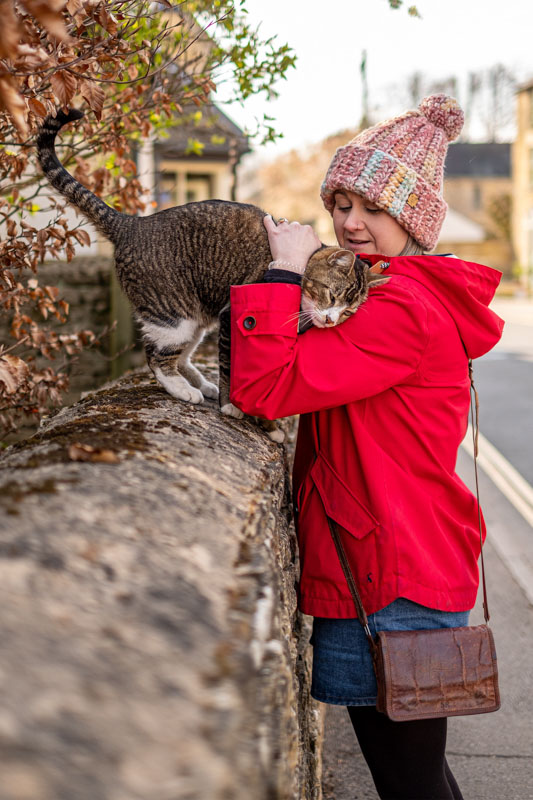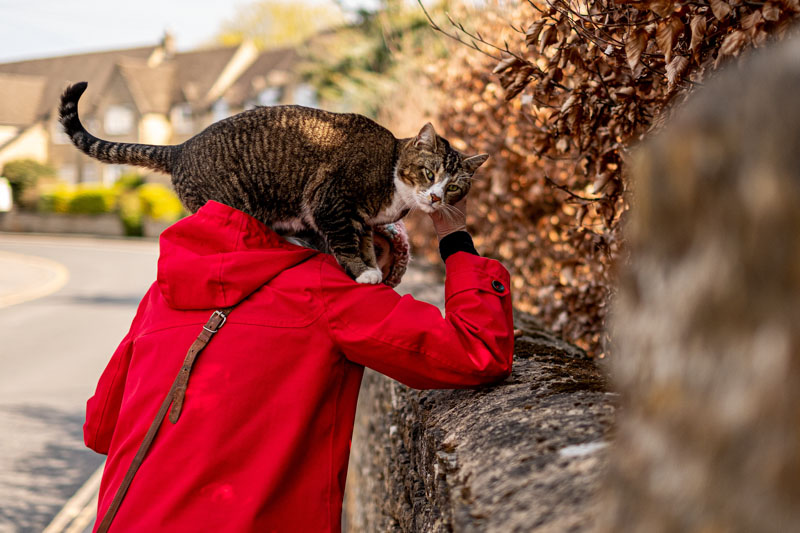 We found a random cat who decided to walk all over Stacey
10 | Stow-on-the-Wold
Last but certainly not least on our list of the best places to visit in the Cotswolds is Stow-on-the-Wold. Situated at the top of an 800-foot hill, Stow-on-the-Wold is a charming, yet lively market town, with plenty on offer, from cafes and independent retailers to cosy pubs like The Bell at Stow. If you're after an informal spot of lunch and the sun is shining, head to the Cotswold Garden Tearooms to sit in their little courtyard. Famed for its tree-framed doorway, a visit to St. Edward's Church is a must. You can even enjoy a picnic in the peaceful surrounding of the church.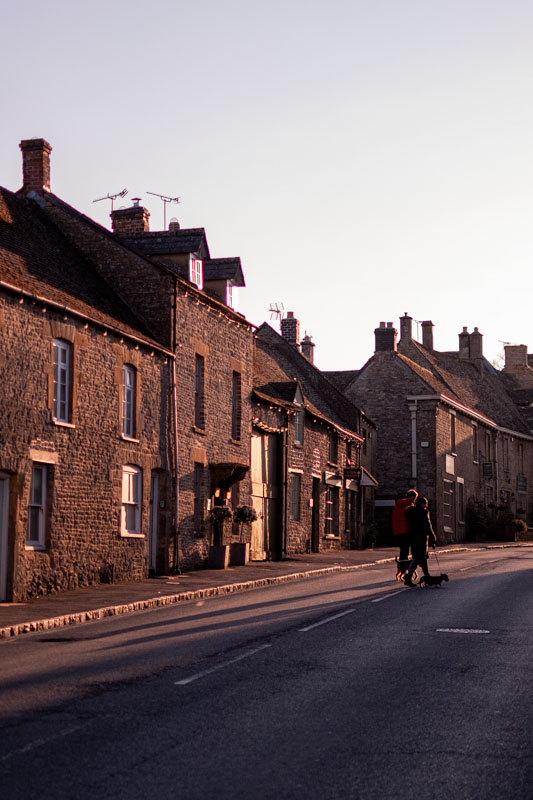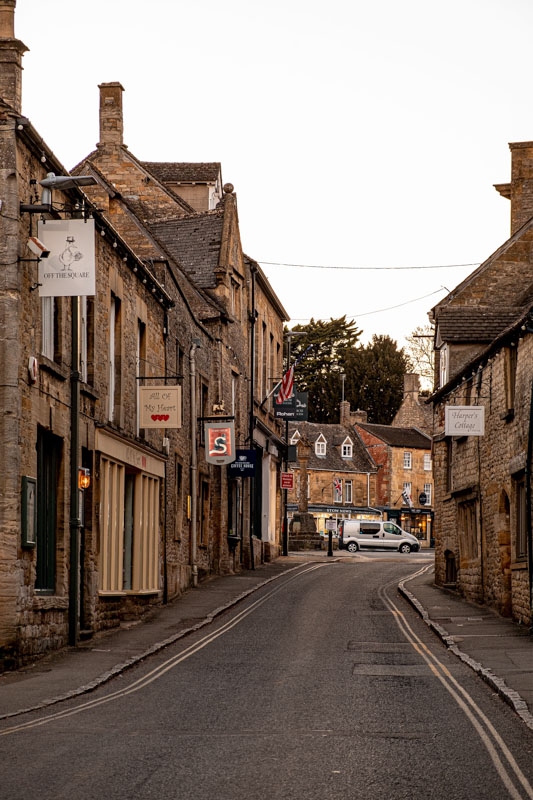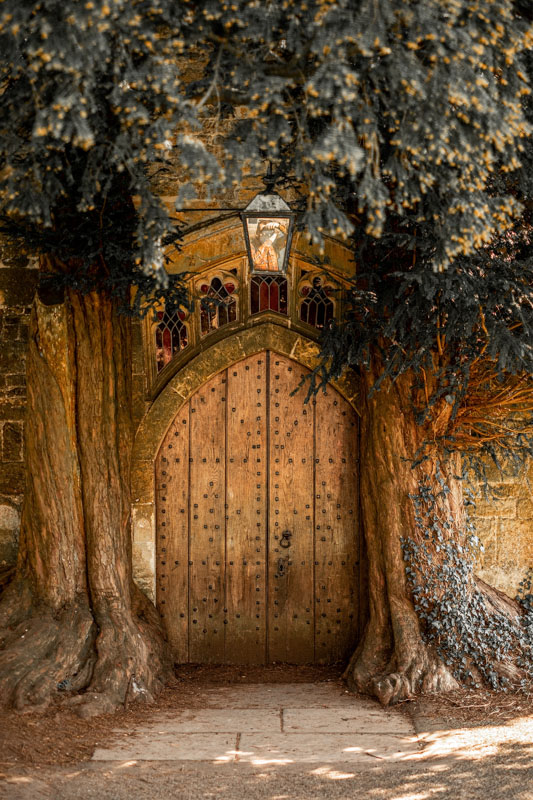 St. Edward's Church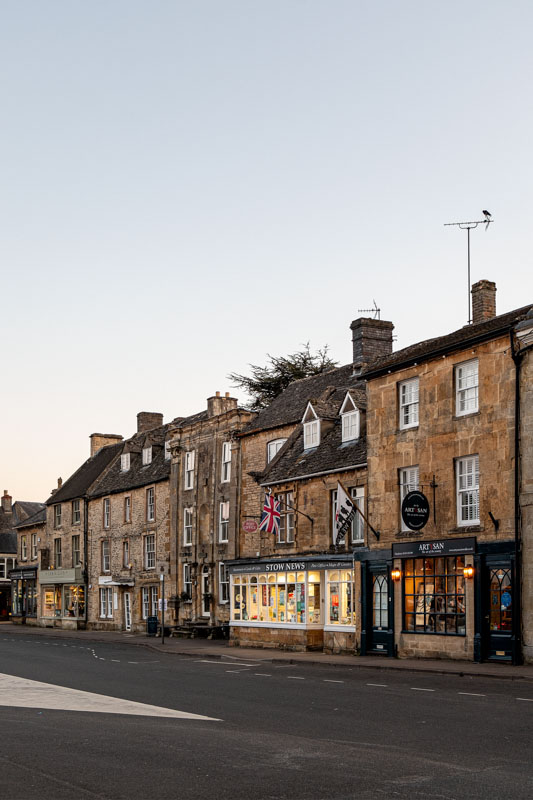 Get the latest news from the Traxplorio Community
Share it with your friends 🙂