Malibu is an amazing place known for its serene and beautiful beaches. It is located in the western Los Angeles County, California. Many people have Los Angeles, "The City of Angels" in their bucket list to spot some of your favorite stars, to shop from popular Rodeo drive and many other shopping streets, tour some famous studios like Warner Bros. and many more things. Once exploring and enjoying the Los Angeles we feel like to go away from the hustle and bustle of the city and spend some relax time with our partner. In that case, Malibu is the perfect place to be and it's only 30 miles away from Los Angeles Downtown👍. If you're a beach lover you will surely going to enjoy your short trip to Malibu😍.
Pacific Coast Highway also known as California State Route 1 covers the entire state of California from North (San Fransisco) to South (San Diego) and the experience that you will get driving on this route is beyond amazing🥰. You will see ocean on one side while driving which is really fun. The road that takes you to Malibu is the same State Route 1 and I can assure that you will enjoy this breathtaking drive from Los Angeles to Malibu💕. Some people cover the entire state of California, through this highway as the driving is convenient and amazing, but we didn't get a chance to cover the entire state as we were there on 3 days trip and our prime destination was Los Angeles, but still we wanted to drive on Pacific Coast Highway, so we decided to cover at least Malibu which is very close to the city😊
Attractions:
On the 21 mile stretch of Malibu coast, you will find ton of beautiful beaches to hang out. Its difficult to cover all the beaches in one day, so I will suggest few beaches such as Topanga State Beach, Malibu Beach and Zuma Beach, but still its your choice where you want to go as there are so many beach options to select from🏝. Surfing is the popular beach activity you will get to see over here on every beaches.
Be sure to stop at this mind blowing place called The Getty Villa which is located on the eastern end of the Malibu coast. This Roman Architecture Villa is a museum which showcases the Greek and Roman art and also gives you so much knowledge about the ancient world. This place is very educational. The exterior of the villa is stunning too. They have fountains, amazing gardens, sculptures and Mediterranean Plants. If you're interested they also have this organized garden tours👍.
The temple of Lord Venkateswara also called the Malibu Hindu Temple is another place worth visiting❤️. This place was built in 1981 in Santa Monica mountains and is located in the Calabasas city near Malibu. It has a South Indian style architecture which is brilliant.
Malibu Beach Pier is another famous place to be and the view that you get of the blue ocean from the pier is mind blowing🦋. There are some restaurants around if you're hungry. You can even find some benches on the pier where you can relax and read a book.
For breakfast, we stopped at this place called Marmalade Cafe, Malibu. The ambience of the cafe is exceptional. They have a great list of menu list to select from and the coffee was amazing💕.
Malibu is also said to be a home to many Hollywood Celebrities and the people in entertainment industry. While driving, you will come across many upscale houses which is only yards away from the Pacific Coast Highway.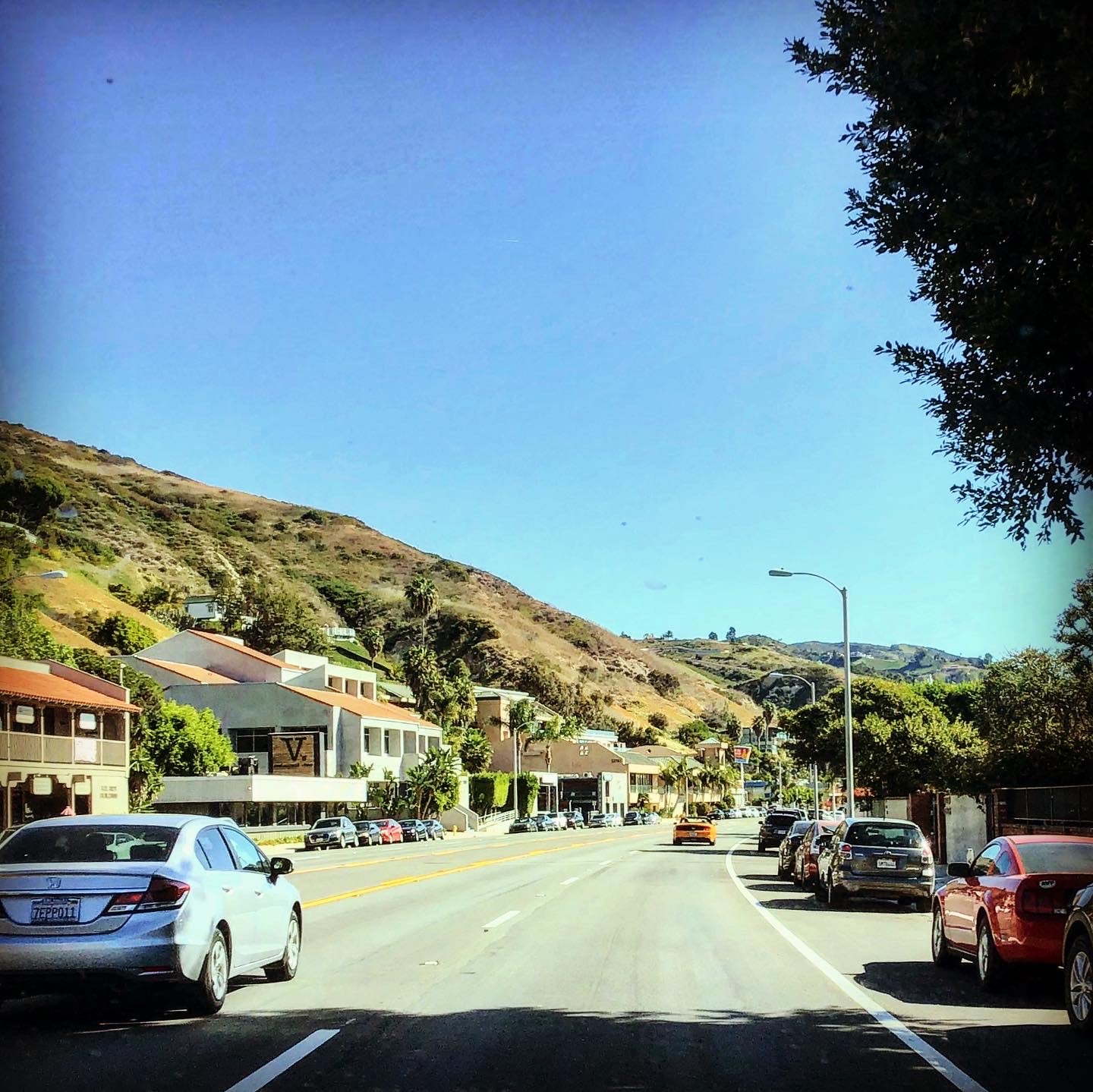 Apart from these attractions, there are also some Beach State Parks which includes Malibu Creek State Park, Point Mugu State Park and Topanga Sate Park to name a few. We had a fun and exceptional day exploring Malibu. This place is really worth visiting🥰.