Welcome to the Middle Kingdom! If you ever find yourself yearning to see the Great Wall or dying to get a taste of freshly prepared soup dumplings, you might consider it's finally time to head to China.
At first, you'll probably do a bit of research, scouring hundreds of websites to find the "best sights to see" during your trip. Next, you might spend hours making sure you have all the documents needed for your visa application. Finally, you might even think to make a list, a list in which you jot down ALL the different bubble tea combinations you hope to try during your stay…ahem cheese cap anyone?! To drink or not to drink?
However once your bags are packed and your flight is booked, there are still FIVE more things you should do BEFORE you get on that plane! Here is your guide:
 GOOGLE TRANSLATE & PLECO
Alright, so unless you speak perfect Mandarin, I suggest downloading both of these apps. Heck, even if you do know a little Mandarin, I'd STILL suggest downloading these apps! The reason for this is that often times, people might speak to you with a local accent, making it more difficult to understand certain words of phrases. Take Shanghai for example, have you ever heard people speaking Shanghainese? To me, it literally sounds like a mix between Russian and Chinese – is that crazy or what?
Download the app instead of carrying sticky notes in your pocket like I did lol
If you're visiting the south of the country, say Guangzhou, people are not even speaking Mandarin there but Cantonese instead! Don't get me wrong, people DO speak Mandarin but they're usually communicating in Cantonese. When I lived there, I remember sometimes being confused and getting phrases or even numbers mixed up (4 and 10) because of local accents. So with that said, use these two apps to help you communicate by drawing out characters and finding definitions for phrases you wish to understand! You can even enable the picture feature on Google Translate or download Microsoft Translator for additional help!
 CTRIP
Ctrip is not just an app, but also a website where you can find greatly discounted prices on flights, trains and overall transportation services in China, as well as other countries in Asia. Need I say more?? If you like good deals, you'll definitely have to check this one out for last minute bookings. The website and app are easy to navigate, although the ticket confirmation pages may sometimes look a bit spammy. Don't worry though, you'll get your ticket issued to you almost immediately!
A little café in Shanghai that inspired me to start looking at flights to Japan!
 WECHAT
WeChat is probably the MOST important app you will need to download. With WeChat, you can send messages, find out about events, jobs AND make payments. You can pay for food and you'll almost always be able to access it even if you don't go through the trouble of purchasing a SIM card. This is because in many large cities of China, free Wi-Fi is readily available – be it in the metro, at a restaurant, in a store and so forth. You could also download Alipay if you wanted as a secondary form of payment.
Buttery bread dessert I paid for with WeChat.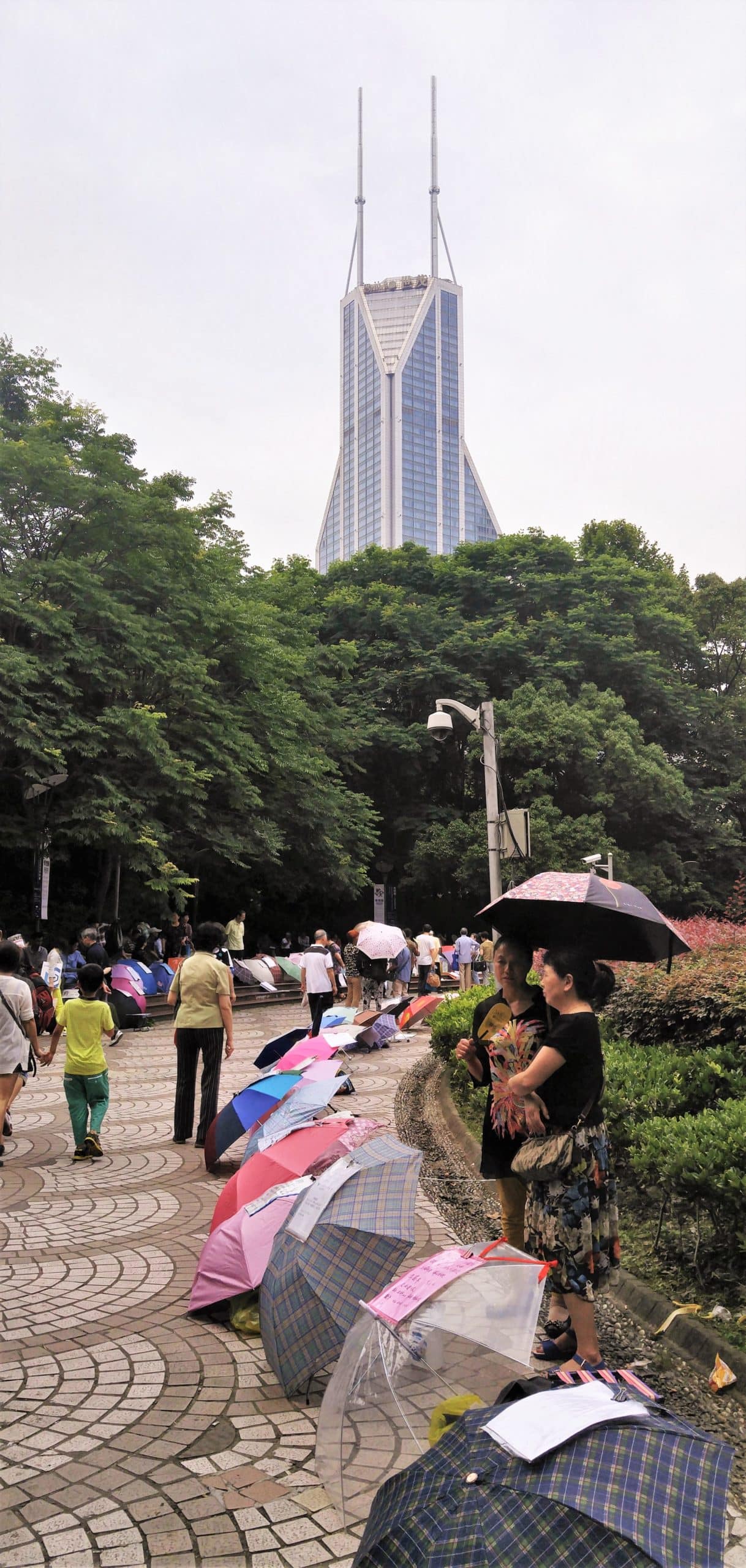 Marriage Market in Shanghai – heard about it through WeChat! No one asked for my number or hand in marriage in case you're wondering lol
DIDI
Need a ride somewhere? Download Didi, China's equivalent to Uber, Lyft and Grab. Rides are pretty cheap and you'll be able to see what price you can expect to pay beforehand. This way, you don't have to deal with the price negotiating that goes into getting a cab. You also have the option to complain and claim a refund if your Didi driver decides to go around in circles just to make more money for the trip. I've definitely had to ask for refunds more than once and the customer chat service is usually pretty quick with verifying information and issuing a refund.
Here I am lost in Shanghai but enjoying myself! Haha maybe it's time to call a Didi though…
 METROMAN
Get this app as soon as you can! If you have any intention of taking the metro, which I highly recommend you do, then you might want to download MetroMan to help you plan your course of action. The app shows you several routes you can take to get from point A to B, and how long each route will take. The price for each trip is shown as well – and the information is synced with actual times of arrival for each line. So exploring large cities like Shanghai, Beijing, Guangzhou and so forth becomes so much easier to do….just avoid riding the metro during peak hours! Trust me, DO NOT ride during peak hours, usually early morning and late afternoon, unless you wish to be sardined into a small cart!
Shanghai lines 3 and 4, outdoor views.