In this post, I will tell you about one of the beautiful areas of Turkey – Dalaman. Dalaman is one of the cities that is fond of its nature. It's not full of tourists like other Turkish areas. Not all tourists know about this quiet area. Here people relax more, enjoy nature and fresh air!
Dalaman is a very little city and there are few things to do here. But when we went there with my husband we found some interesting activities there that I want to share with you! So let's see them together!
1. One of the most beautiful places of Dalaman is its Lake. You only can see it on a boat trip by booking it online or near the lake in the office center. You go there with a captain that takes you on a boat trip to see this beauty. The Lake is called a Secret Valley. It's really a secret place. It's a really wonderful area. When you go by boat, you don't believe that you see this beauty. Going by boat you are lucky to see sea pigs, beautiful birds, donkeys. The water in the lake is very clean. You can reach a restaurant by boat where you can rest and eat the most delicious fish. So it's quite a beautiful place to spend there a couple of hours and enjoy nature!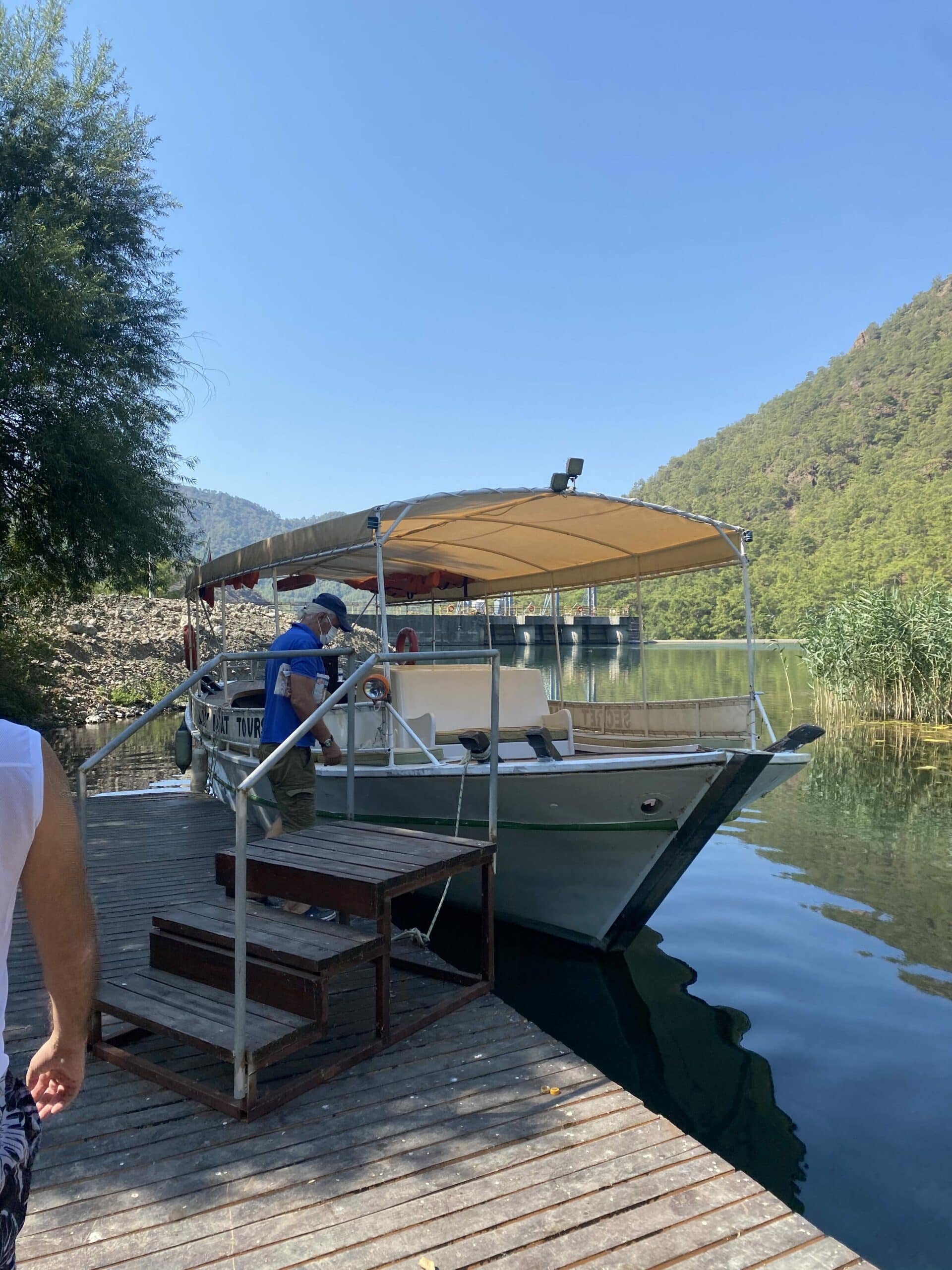 2. Very nice place for young people to chill near Dalaman in Gocek. You can reach it in 20 minutes by car. This area is full of cool restaurants, little local shops, and a good atmosphere!
One of the most beautiful restaurants is Dmaris. It's located in the sea by the hotel. The view is fantastic and it's very tasty there!
In the center of Gocek, there is a big walkway with lots of local restaurants that are always full of people: both locals and tourists. The atmosphere is lovely. You can choose any restaurant because all of them are nice. You can eat there Turkish cuisine and European. In local shops, you can find many cool summer outfits for very affordable prices. So choose Gocek if you want to chill!

3. Dalaman's city center is quite a little one. There are few local shops around and few supermarkets. So if u want to chill the city center is not for it I think.
4. One of the interesting restaurants in Dalaman is Bird's nest. It is located in the forest and is designed very interesting. If u want to sit around you will sit in the nest. It really looks like a nest and the atmosphere is nice around it. A lot of tourists come here to see this cool-designed place. Moreover, the food here is very delicious. You can find here Turkish dishes and all European ones.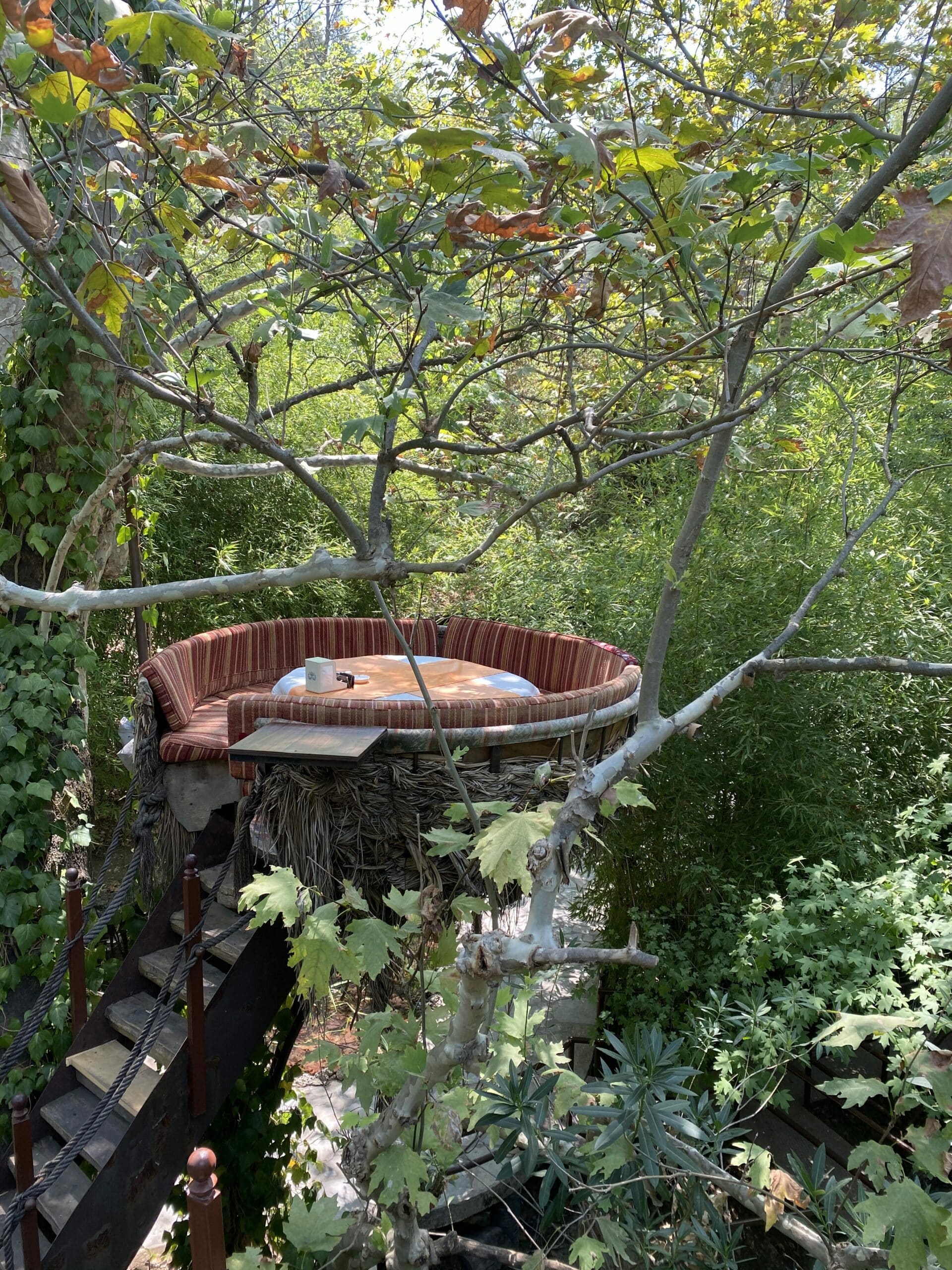 5. And the last place is Akkaya Valley. It's the area where we stayed. It's an area with lots of villas where stay people. From the villas, there is a nice view of the lake. Some villas have it's own pool others don't have and there is one public pool for all residents. Around the villas, there is a forest and there live many animals: lynxes, foxes, donkeys, horses, rabbits, snakes and others. So you must be ready to see some of them if you will be lucky. We saw foxes and donkeys at night. It's a little scary but cool. There is also a restaurant there where you can eat and order food at your house, so it's very comfortable for residents.


Hope u liked my post! Thanks for reading!❤️