Uttarakhand, also called 'Deva Bhumi' is the land of temples. There are numerous Hindu temples and pilgrimage centers throughout the state. Every year thousands of pilgrims go to Uttarakhand solely for pilgrimage purposes. Uttarakhand houses the Char Dham (the four famous places of pilgrimage: Kedarnath, Badrinath, Gangotri, and Yamunotri). In 2013, the year of the Uttarakhand disaster, we incidentally planned on going there too. There was another reason for it, in that year I was supposed to do my Adventure Course from Nehru Institute of Mountaineering (NIM), Uttarkashi and as it is a 15 days course, my parents decided to drop me off at the institution and go on a tour of the Dhams. My course was from 1st – 15th June 2013.
Haridwar to Uttarkashi
With a flutter of nervousness and excitement, we boarded the train from Kolkata headed for Delhi along with my parents and my 5 yrs old sister. Then after reaching Delhi, we took a night service bus to Haridwar which took around 5 hrs. We reached Haridwar by morning and took a shared jeep from there to directly Uttarkashi. The whole journey was rather tiresome as it was hot and dusty and on top of that, there was a tremendous traffic jam on the whole route from Haridwar to Uttarkashi. Upon finally reaching Uttarkashi, we went in search of hotels. To our rather dismay, all decent hotels were already filled so we had to settle for a small, not-so-clean but manageable one. Soon after checking in, we left to explore the town and find a place to eat. After much searching around the marketplace, we realized that not a single decent restaurant or eatery serves non-veg food, which was fine by us but even the veg restaurants were very shabby. We found a small eatery in decent condition luckily and devoured on aloo paratha and palak paneer without wasting a single moment. Uttarkashi is essentially a small but important town with share jeeps to various locations. In the evening, we shopped for some shoes from the local market, which was surprisingly good, and later went to visit NIM as I would need to reach there early the next morning.
After prepping and carefully putting my stuff together, we all went for breakfast before I left for my course. Incidentally at that very eatery, we met with another family whose daughter will also be joining the same course as me, and on top of that, we all were from the same city. Excited at such a meeting at such an unexpected place really made me overjoyed and my parents breathed a sigh of relief thinking that I will have someone with me the whole time who at least knows my language. Soon I left with my newfound friend, Anwesha, towards the institution.
The next part of the trip will be narrated by my mother as they (mother, father, and sister) continued on with the trip while I had gone for my course.
Uttarkashi to Pauri
The next day morning after my daughter left, the three of us left Uttarkashi to travel to Pauri. It was a distance of 169 km and it took us about 6 hours. Pauri is a very pleasant small town but sadly it was heavily congested. The best part of Pauri was the presence of lavish restaurants in comparison to Uttarkashi with the availability of superb momos and food in general. To say the least, the overall ambiance of the town was nice with just the problem of congestion. We stayed at Pauri for 2 nights. Our next course of action was to visit Kedarnath.
Kedarnath
This Dham is dedicated to Lord Shiva and the Kedarnath temple is the highest amongst the four Dhams. Pilgrims need to start their trek from Gaurikund (lower part of Kedar) and which is also the end of motorable road. The trek from Gaurikund to Kedarnath is a distance of about 17 km and that trail witnesses thousands of footfalls on a daily basis. Our journey from Pauri to Gaurikund (61 km) was not at all pleasant. We were traveling by a shared jeep, like we frequently do, and were rather harassed by some local boys who were traveling in the same jeep with us. Firstly, while booking seats they made a ruckus as they wanted to occupy all the window seats in that jeep, as they were locals they were given all window seats. I had to sit with my 5 yrs old daughter on my lap between those local boys as they refused to leave their windows and sit at one side and my husband was given a seat in the back. Everything was fine for probably about 10 mins because as soon as the jeep started, those boys fell asleep and kept falling and leaning onto me. I asked them to move a bit politely for quite a long time but nothing budged them, when my husband interfered in the matter, they started abusing him. The other locals in the jeep and the driver kept mute during everything. For a place that calls itself Deva Bhumi, it sure does not know how to treat women or show the basic humanity of helping out a fellow human in need. A place where women are not safe, how can God reside there? Apart from the dispute in our jeep the scenery outside of it was absolutely wonderful. The road snaked beside Tehri Dam and it was truly a beautiful scene to look at. We felt that there should be the option of homestays at these scenic places rather than overcrowding the small mountain towns. As beautiful as that journey was, it was besmirched by the local's attitude and behavior.
About 20 km before Gaurikund, we got stuck in a traffic jam. It was almost 5 pm and here we are sitting idle in a car amidst a massive traffic jam. The cars barely moved and it was an extremely pitiable condition for all of us. After what felt like a thousand years, we reached Gaurikund at 9 pm.
Gaurikund
The scene that greeted us was not something we could have expected in a million years. There was a big staircase that leads up to the Kedarnath trail, on both sides of the staircase there were hotels without a single gap and inside those hotels, there are multiple berths within a single room and a lot of people inhabiting that same room. All doors and windows are kept open in that cold weather for ventilation due to the jam-packed situation at every single hotel. There was no sense of privacy or hygiene and on top of that, there was no vacancy for us. Not a single room, not a single berth. We had much less option at that point in time. One was to move forward and walk till Kedarnath in the darkness of night or return from Gaurikund. Walking 17 km in the mountains with a five years old was not really a viable option for us and it can also happen that we might not find a room at Kedarnath and at that point we would truly be helpless. In a state of dismay, we wandered around Gaurikund in search of a room but to no avail. Fortunately, a jeep was returning from Gaurikund at that time, the driver offered us to give a lift till the next town. A young man from South India facing the same problem as us also asked for help from the driver and was instantly welcomed. The four of us along with the jeep driver started our journey downwards.
After going for about 2 km, we encountered a small town and by god's grace, we found a room there. The only problem that posed us now was that there was just a single room available and we were the three of us and there was this young man too. It was soon resolved that we would share the room because there were the victims of the same problem and also we couldn't ask him to leave us alone at such an odd hour. He was the most well-behaved polite person and left at 4 the next morning to visit Kedarnath temple. As for us, we were still pretty shaken up by the previous day's happenings and also at the sight of all these pilgrims stashed together in small rooms like cattle with no real sense of hygiene or privacy. We really did want to visit Kedarnath temple as we have seen pictures of it before and it was absolutely breathtaking but somehow we could not muster any motivation to go to that place again and walk the distance. Somehow the expectation of holiness was tarnished and we felt no devotion from our hearts.
Ukhimath
Rather than going up, we took a shared jeep and reached Ukhimath by late morning. We found a room at a nice hotel too.
The specialty of this place lies in the fact that during the winter season the idol at Kedarnath temple is brought here. It is done so because every winter the temple at Kedarnath becomes quite inaccessible due to heavy snowfall but as the religious rituals and prayers need to go on on a daily basis the idol is shifted here. Then again during the summer, the idol goes back to its real place. The idol comes in a chariot followed by a grand procession and leaves in the same way.
Ukhimath is also the gateway for Madhyameshwar Temple (one of the temples of Panch Kedar). Panch Kedar is referred to the five temples dedicated to Lord Shiva situated at five places in the Garhwal Himalayas. We stayed at Ukhimath for 2 nights, it was a small really nice hamlet but not an important tourism destination but rather a religious one.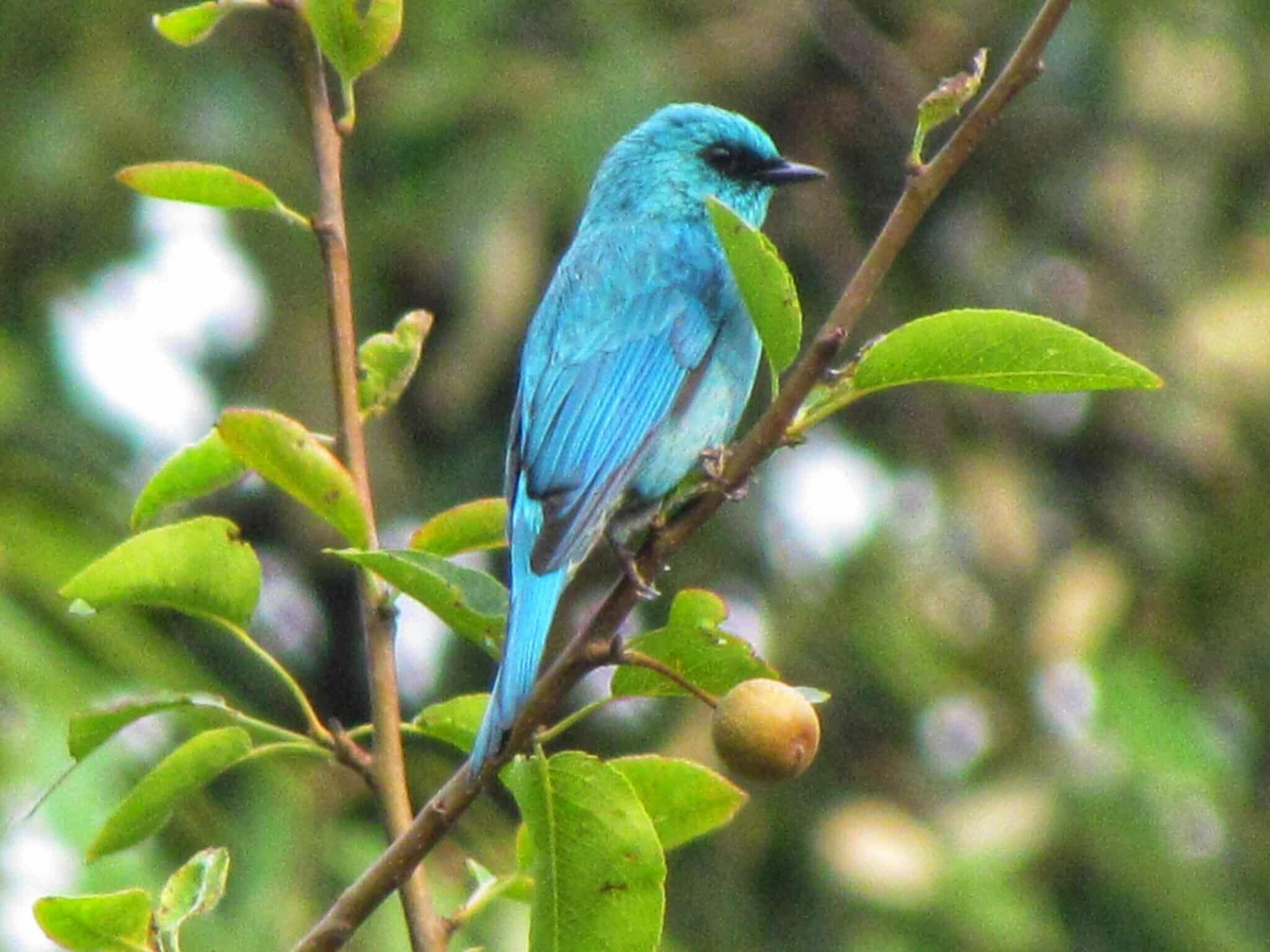 We had previously decided to visit Madhyameshwar temple but had to cancel due to bad weather. The next day we will be leaving Ukhimath for an offbeat destination nearby.
Stay tuned for we are about to visit some really wonderful places next.