We always go abroad in the winter holidays to spend New Year. This time we chose Budapest. You'll ask why? I really don't know. We wanted to go to Europe and wanted to visit this beautiful city. One of the reasons was that it is very near to Vienna, so we planned to visit it too on the weekends.
The most difficult part is choosing a hotel in Budapest. Finally, we found the Hilton Hotel near one of the most interesting places in Budapest– Fisherman's Bastion. From there you can see the city. Moreover, it was comfortable for us to stay in Hilton because New Year's night was also there.
Now I want to tell you about all the interesting places in this amazing city. Let's make a little journey together!
Budapest is famous for its beautiful river Danube.
It's the most interesting place that you can see and enjoy. There are a lot of walkways along the river. Walking along the river you can see other famous places in Budapest: Liberty Statue, Buda castle and of course a Parliament. There are also a lot of boats, so you can take them and have an amazing ride and enjoy the view. There is one famous thing about the Danube river. There are 60 pairs of shoes devoted to Jews that were killed during the Second World War. The view is really amazing.
Second is one of the most important religious places in Budapest- St Stephen's Basilica.
It's situated on the main square in Budapest. So you can also walk around and enjoy the view. There are a lot of shops and restaurants in the square so you can drink or eat something. Talking about the Basilica you can enter without paying money. Inside there is the right hand of Stephen (the first king of Hungary). But your knees and shoulders must be covered. Inside you will be amazed by the architecture and ornaments. Here you just enjoy the atmosphere and sit how much you want. It relaxes your mind. Also inside there is classical music and an organ concert and as we were on winter holidays it was all decorated with Christmas decor.
 The third famous place in Budapest is Parliament.
It is a very beautiful building and you can see it from every angle of the city. It's also the longest building. To see it in all its beauty you can see from another side of the Danube river. As we stayed in Fisherman's Bastion we saw it every day from the top. But we wanted also to visit it closer. So we went to the square where it is situated. There are daily tours that you can take and learn a lot of things about Parliament. You can walk around, and enjoy the view and nature.
 Fourth place is a Fisherman's Bastion.
It's one of the most beautiful places all over the world. It's on the other side of the river, so if you don't stay close it's hard to visit it. But we stayed close so I visited it almost every day. It's a panoramic viewing platform across the Danube. From there, there is an amazing view of Parliament. A lot of people come here to see Budapest in all its beauty. Fisherman's Bastion is divided into 7 little towers. On the territory, there is Starbucks so you can take coffee and enjoy your time. There is also a big church of St.Matthias. The building is so huge and beautiful that you can look at it all your life and amaze it. From the church, you can hear the beautiful sounds of classical and organ music. Here also people do wedding ceremonies. So I'd say it's the number one place in Budapest because you see all this beautiful city from the top.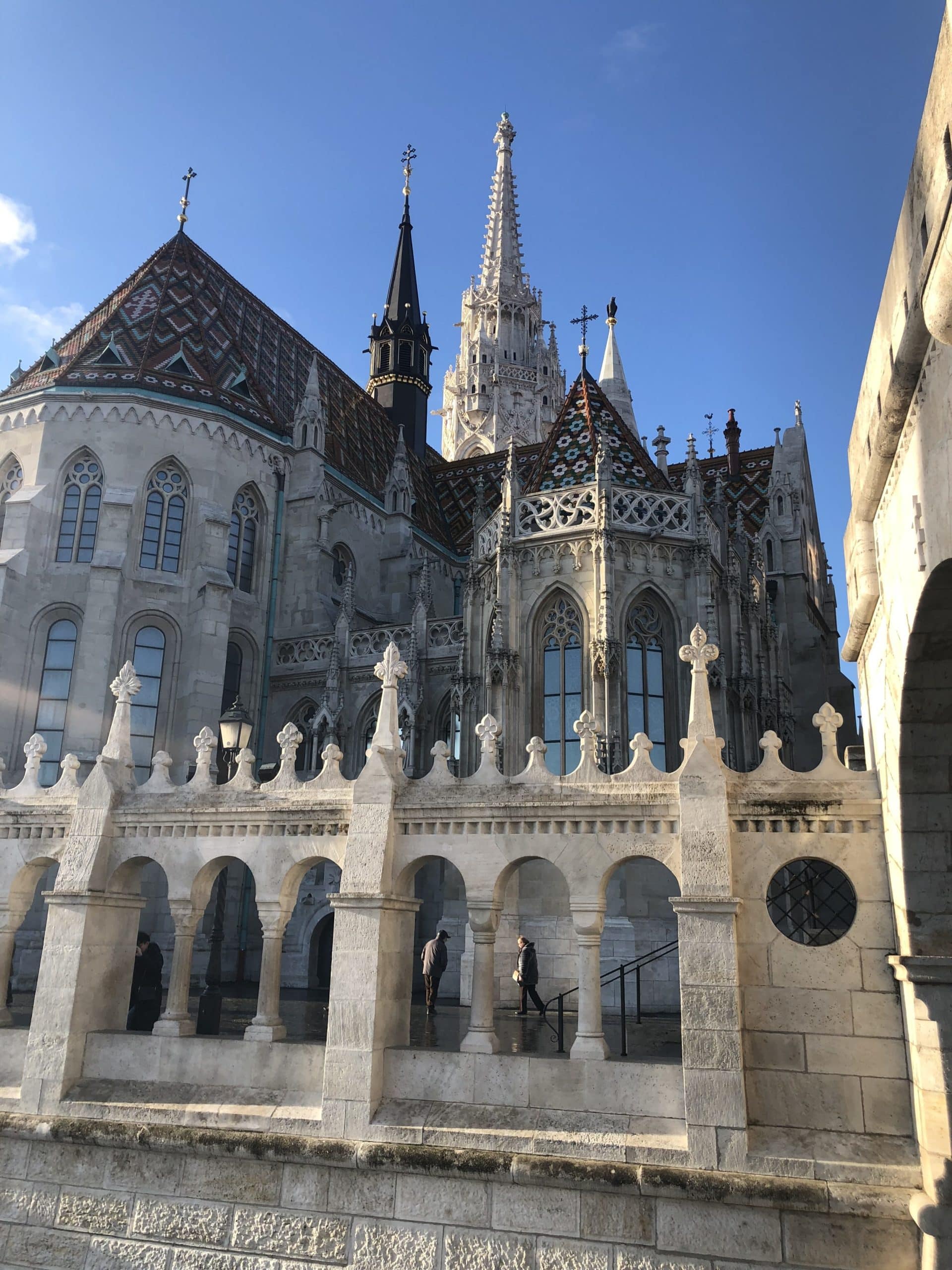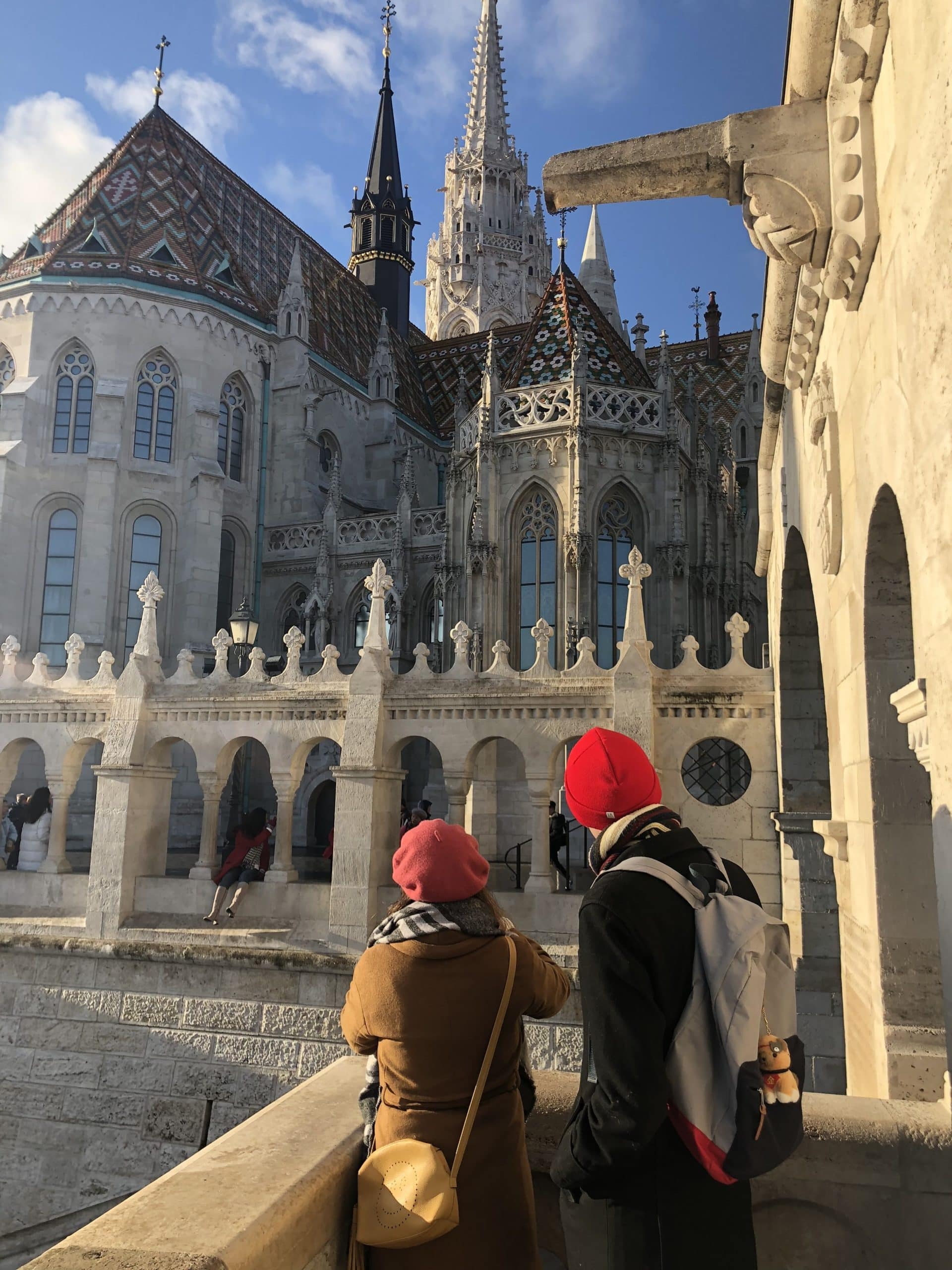 There is also one romantic castle in Budapest that is called Vajdahunyad Castle.
It's located in City Park. The atmosphere is amazing. It's like a little local village. As I was in winter there was a Christmas fair. You can find a big food court with many types of food and drinks. Especially people who take glint wine in cold weather. Moreover, there is music playing in all parks so you can have fun spending there all day. You can also find their little souvenir shops with a lot of accessories. Talking about the castle itself there are concerts and exhibitions inside. People also have their weddings there. Near the castle, you can find an ice rink if you come in winter.  We had a beautiful time there.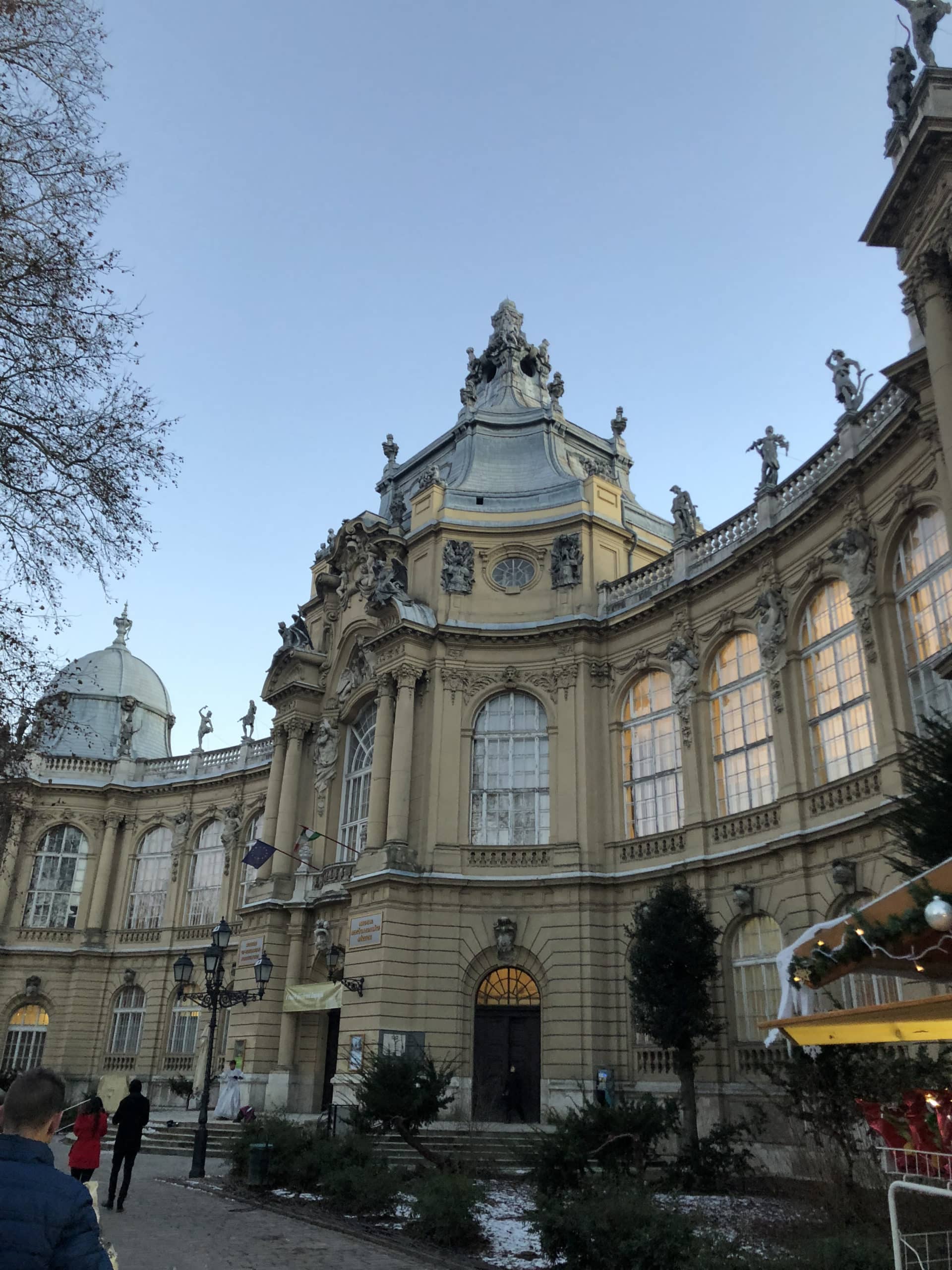 Budapest is also famous for its food. My favorite one is the pretzel 😍
Now my wish is to visit Budapest in the summer season to see it in another way. So if you plan to travel to Europe, choose Budapest. And you will need here a minimum of 5 days, as places to visit are numerous.
Thanks for reading me❤️