If you found your way to this site, you are most likely interested in becoming a travel blogger. Of course, we are very happy about that! But before we start a very important note:
There is a very big difference between a professional travel blogger and a hobby travel blogger!
In this article "How to Become a Travel Blogger – 8 Tips for success" we will present some very important information for both hobby & professional travel bloggers. But we are also working on a more detailed article for professional travel bloggers. Now you might ask yourself, what is the difference? For us, the difference is a very simple fact – a professional travel blogger can make a living out of it and does it full-time. But all hobby travel bloggers also have the opportunity to earn some extra money.
At Traxplorio we provide the opportunity for everyone to become a Travel Blogger for free in just a few steps. And of course, you can also earn money on Traxplorio! However, many members keep asking us how to create their own travel blogs. Of course, we want to grow together as a community, so we would like to give you 8 very important pieces of advice that you should follow if you want to create your own Travel Blog.
We have decided not to give you instructions on how to technically create your own blog (hosting, domain setup, etc.), as there are already many good articles on this topic. Nevertheless, we would like to give you a few recommendations for good providers:
So let's take a closer look at how to become a travel blogger 😉
Preparation is the key to success!
You have probably already figured it out, becoming a travel blogger takes a lot of time! A large part of this time is already spent preparing your travel blog.
A very important tip (which about 95% of people do not follow):
Before you start, read other successful travel blogs day and night! Take notes and be honest with yourself if you can/want to do this.
How often do other travel bloggers publish content?
What quality is the content? Only pictures or also videos?
What do other Travel Bloggers do besides their Travel Blogs?

Social Media?
Selling their own products?
Newsletter?
Writing general articles?
But don't be discouraged! Your travel blog does not have to be the best in all areas! But you should always try to take inspiration from others and then do it your own way and make the best of it!
No matter if you are a hobby travel blogger or a professional travel blogger, you must always stay passionate!
Ask yourself – Would I read my own Travel Blog?
When you reach this point, you have already cleared the biggest obstacle! 🙂 You are well prepared and are now ready to become a travel blogger and write your first travelogue! There is no manual for the perfect travelogue – and that is a good thing! Because the attraction of travel blogs, as well as travel itself, is the variety and originality! However, there are still 2 very important questions that you should ask yourself before each travelogue.
Who am I writing this travelogue for?
Why is this travelogue about destination X better than others?
Here you can use your great preparation! Because only those who know other travel blogs can become better. In the beginning, you have to try to find out as much as possible by yourself. But over time you will get to know your audience more and more! You will know if there are more men or women, how old your average reader is, etc.
This knowledge will help you to become a successful travel blogger!
Also always keep in mind if you want to become a travel blogger, you are not doing it for yourself! You don't need to read your own travelogues, because you were (hopefully) part of it 😉 Always write for someone who has not experienced it himself! You always have to try to create added value for your audience with your Travel Blog.
Welcome to the world of Social Media – Sharing is caring!
Now we know how our travel blog should be structured and which audience we focus on at the beginning. These are very good qualifications to become a Travel Blogger! But how should others even know that our Travel Blog exists? Nobody except your family and friends currently knows about your plans to become a Travel Blogger…
Here is your new best friend – Social Media!
There are countless possibilities to generate reach for your travel blog with social media. Each platform has its own advantages! But – Spoiler alarm – this is going to be very time-consuming! Let's take a closer look at a few platforms.
We will also leave you a link to our account, so you can get an idea of how to set up and design your account on that platform.
Instagram is without any discussion, the platform where you can have the most success! However, that is also where the competition is the strongest! Search for #travelblogger and see how many results you get. What does that tell you? Alone it will be very, very difficult, if not impossible that your account will be more successful than the existing ones. The first step to becoming a successful travel blogger on Instagram is to create your own content! Besides, engagement is absolutely essential! Reply to every comment, comment and like other posts, chat with other accounts. Sooner or later you will be invited to so-called engagement groups (Tip: Of course, you can also create your own engagement group and invite others to join). With the help of these groups, you can support each other, and together you can succeed faster!
Pinterest is the hidden champion! Why? Very simple, you can link your pins directly to your travel blog. That way you make it very easy for other users to navigate to your blog. Additionally, Pinterest is still very underrated, which makes it much easier (but of course still anything but easy) to generate a higher reach than e.g. on Instagram. But this will not remain so for long, because Pinterest is becoming more and more popular! The equivalent of the engagement groups is shared boards at Pinterest. Why try to provide high-quality content on your own? Share a board with others and fill it with quality content together.
An amazing tool to support you with Pinterest is Tailwind! This is the first tool we ever bought to support our Social Media.
Last but not least – Facebook. we do not use Facebook so much to actively promote and advertise (which you will notice very quickly when you look at our account 😀 ) But Facebook has a huge advantage! Facebook Groups. Here you can join various groups and get support. Many like-minded people who also want to become travel bloggers are in these groups. Talk to them, help each other, and learn from each other!
Money makes the world go round
After your first own experience with social media, you're probably a little frustrated now. You do your best but somehow the results are not quite right and your travel blog is hardly known. Unless you are one of the few unicorns and have been incredibly lucky – if so, be grateful!
Your plan to become a travel blogger suddenly requires so much more than just creating your travel blog. Everyone will tell you that organic growth is the only thing that matters and you need to be patient… that's totally right! However, a small investment is not contradictory to that. In fact, it supports your organic growth and is necessary.
The more professional you want to make your travel blog, the more issues you have to deal with. If you don't want to invest any or only a little money, then it's best to first focus on the channel that is currently most promising for your travel blog.
At this point, there is a high risk that you will lose yourself in technical details. Many terms you will probably hear for the first time (e.g. SEO, DA, backlinks, guest posts, different social media strategies, page insights, gtmetrix, Google Analytics, etc.).
With all issues, the most important thing is that you can focus on your passion!
There are a few platforms where you can get great support, and thus have more time to do what you really want to do – become a travel blogger!
These platforms are very popular:
Sad but true – if you want to earn money, you first have to invest money.
Make yourself a brand and be authentic
Your hard work is now starting to show results! Congratulations! You've made it! You are a travel blogger 🙂
Your next aim is to become an even more successful travel blogger!
But this is not an easy thing to do. Keep these 2 tips in mind:
Be yourself in every second! The only reason for your success is yourself! Your audience loves you as you are, so do not change! Continue to refine your profile and allow your followers to get to know you even better.
The first companies want to cooperate with you. That feels very good! But be very selective when choosing your partners! Your followers will quickly notice if you do something just for the money. If you lose your followers, you will lose your value for companies. So it is better to say "no" from time to time.
Otherwise, you can go for it now and become a brand yourself! Your followers would love to support you, so give them the opportunity to do so! Maybe set up your own little webshop and sell products or start writing a book. Be creative!
Niches love you and you will love niches!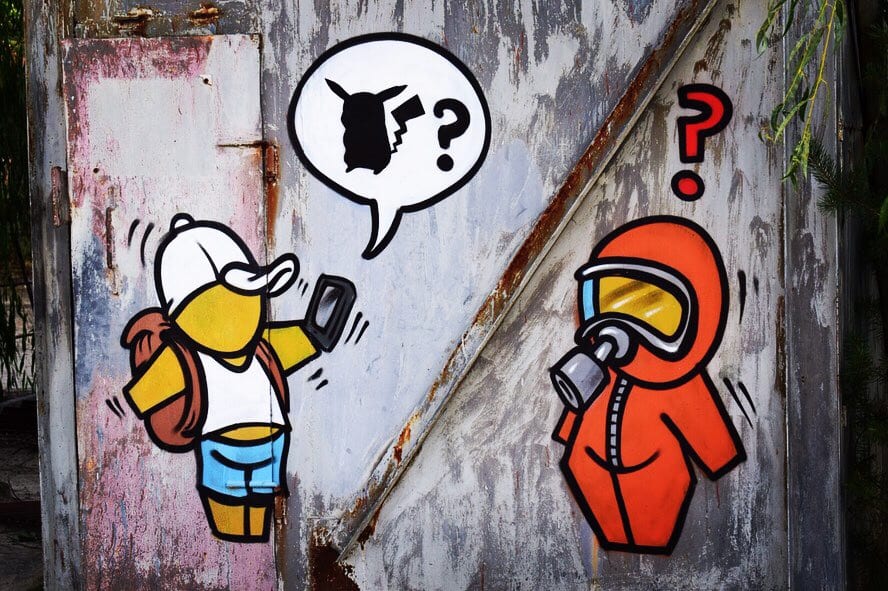 By now you have probably already found out which articles are read more often and which do not get as much attention. This is very good! Because you have already found your niche 🙂 Due to the high number of travel bloggers, it is impossible to compete with all of them. And we don't want to do that, because travel is like blogging, together it's much more fun! Becoming a travel blogger does not mean giving the best tips across all continents. Focus on your own personal strengths and interests and then work together with others! Link to other blogs and other blogs will link to you. For example, you can become an expert in Italy travel tips 😉
A few examples of great travel blogs are:
Of course, you can also attend travel conferences and make new contacts. This gives you a big advantage over digital marketing, as companies still prefer to meet face-to-face. Some of the most popular conferences are:
In all these different ways you can best use your personal strength (your niche). Others are going to love you for your niche!
Travel Blogging for a living – not going to happen overnight!
If you are still reading this article, I'm sure you already know. You really need a lot of patience! Becoming a travel blogger sounds like a dream, but in reality, it is hard work! But this work really pays off! For example, it took us over 2 years to create this website! And then another half year until the site became a little more popular.This article itself "How to become a travel Blogger – 8 tips to success" took more than a week to be published.
If you still want to become a travel blogger and have not been scared off, we are pretty sure you can do it! 🙂
If you do not give up, you cannot fail! As simple as it sounds, this pretty much sums up the process of becoming a travel blogger.
Keep your readers up to date
You notice the paragraphs are getting smaller.
Finally, with all the new impressions I would like to highlight the most important aspect one more time – your readers!
They really are the most important thing if you want to become a travel blogger. For whom, if not them, do you want to become a Travel Blogger?
Always take special care of your readers!
Tip: With a newsletter, you can reach and interact with many of your readers at once.
Of course, you can and should also use your social media profiles to communicate with your readers.
Conclusion
Becoming a travel blogger is a long process and only a small part of it is publishing travel reports. Nevertheless, it is a very nice journey that is worth starting! If you follow our 8 tips, you will most likely be a real Travel Blogger soon!
We at Traxplorio offer a great opportunity for those who want to start a new travel blog, but also travel bloggers who already have their own travel blog can sign up and enjoy the additional benefits of the Traxplorio Travel Community and further increase their own reach. We want to support everyone whose passion is traveling!