One of the main reasons for going to Istanbul is shopping! When I see that I need too many clothes I always go to Istanbul and buy them there. You will ask why? Because prices are good for luxury brands and there is a good choice of things!
Istanbul is very big and there are plenty of places to do shopping. But the prices everywhere are different, so before going there you must know where you can go and buy the things you need.
In this article, I gathered all my favorite places where I always do shopping. They are all different but very special. That's why I want to share with you all that I know about shopping in Istanbul. So let's see together!
The number one place for shopping in Istanbul for me is Istinye Park
Firstly it is very close to our flat and located in Maslak district. The second reason is that there are gathered all my favorite brands. The third reason is the atmosphere of the mall. It is very beautiful and stylish. Coming to the mall you will see a beautiful yard. There are located some good restaurants where you can relax after a hard shopping. Furthermore, in the yard are located some luxury brands such as Prada, Bottega, Louis Vuitton, and others. There is also one big store called Beymen. There are gathered all luxury brands for a quite good price. Inside the mall, you will find other brands for every budget. So be ready to spend there the whole day!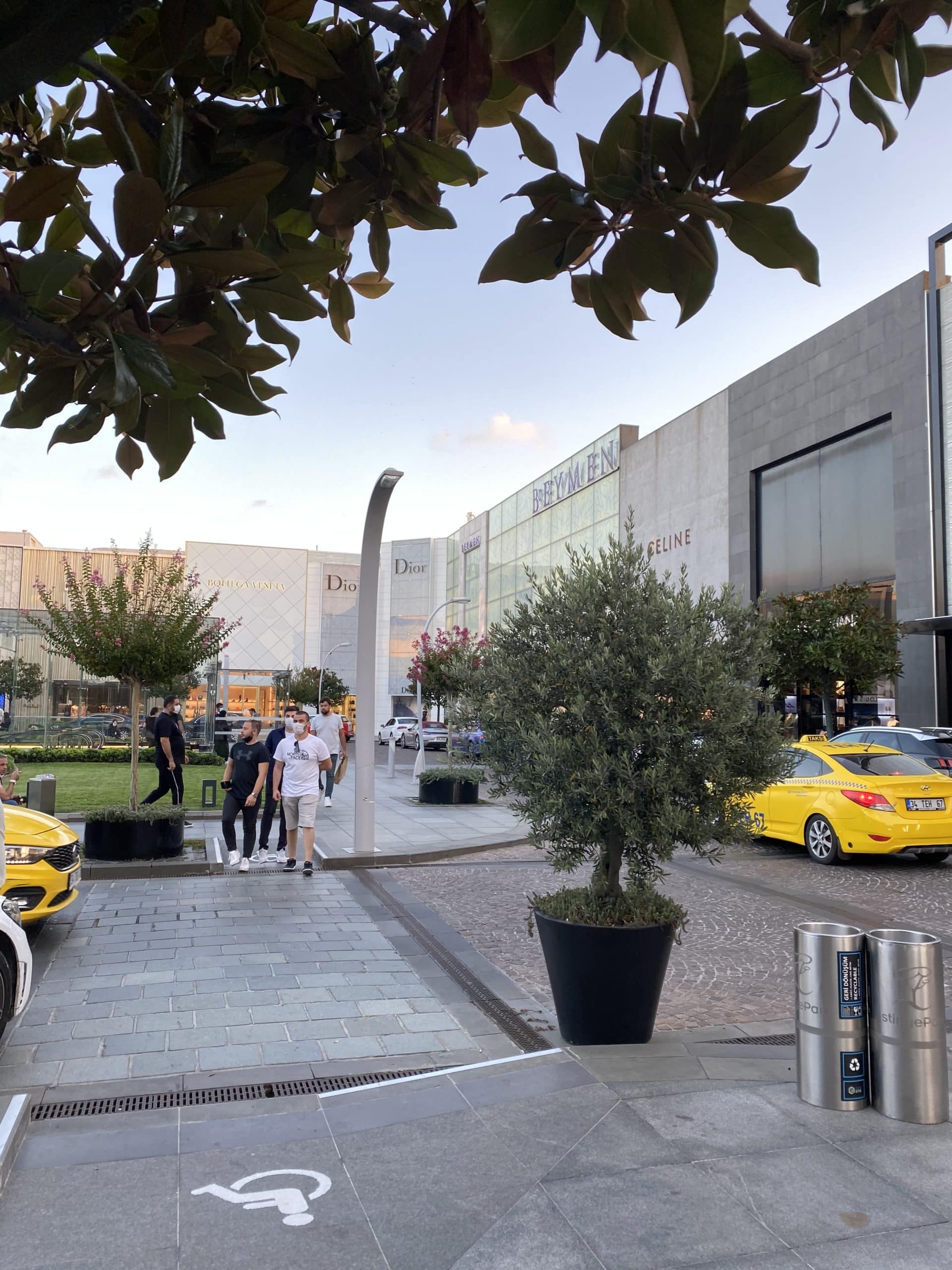 Next is coming Zorlu Centre
It is quite similar to Istinye, but there are some differences. Firstly there are more restaurants in Zorlu. People come here just to hang out and eat something. The second reason there is a residential area inside is that there are more locals here. You will see beautiful women who wear stylish clothes and are in a hurry to work. That is a real atmosphere of local life. In the yard are also located some luxury brands. Inside the mall, you will find other brands for the budget you wish. But here are more luxury brands. The mall is not so big, there are three floors. But the atmosphere is amazing! I often spend time with my friends there!

Then we have another mall – Cevahir
To tell you the truth I don't like it. There is only one reason: it is not as beautiful as others. Here are mostly gathered brands such as Zara, Mango, Bershka, and others. It is too much big and you kinda get tired of walking there. But there are more tourists here, because the choice of things is wider, because of the ability of brands for every budget. There is also a food court in the mall, so you can relax and sit there. While going there, be ready to spend there all your day, because it is enormous!
My other favorite mall is Emaar Square Mall
But it is located in the Asia part, so it is hardly reachable. Only if you stay in that part you can easily get to it. It is quite a new mall and it is very very beautiful. About activities here I will tell in another article. Shopping here is for those who are ready to spend more. There are luxury brands here located in the open air. The atmosphere is amazing. It is always full of tourists because people are interested in a big new mall. But the prices here are high!

 And the last place where you can do good shopping and enjoy your day is Nishantashi Street
It is quite big, colorful and stylish. Here are also located different brands for every budget. Moreover, you will find some local brands. Nishantashi Street is the most stylish street in Istanbul. Here you will find women who are dressed in designer brands and you will the stylish atmosphere of the city. I love walking there. Around there are plenty of restaurants, so you can sit there and enjoy the view from there. It is better to sit in the open air in summer and feel the stylish city. I love Nishantashi because I always find here interesting local brands and clothes that will only belong to you because they are very original.
So hope you will enjoy this article! Thanks for reading me!❤️