Hi, this is my first blog ever, after so many people asked me to start writing the same. Am traveling since 2014 covered almost 50 cities in India and 13 countries. My trips are a mix of random groups, family trips and my teammates.
Jodhpur trip was my first trip with my teammates, sitting in the cafeteria and voting out for places, suddenly everyone agreed for Jodhpur and within an hour we booked 7 return tickets of Jodhpur from Delhi.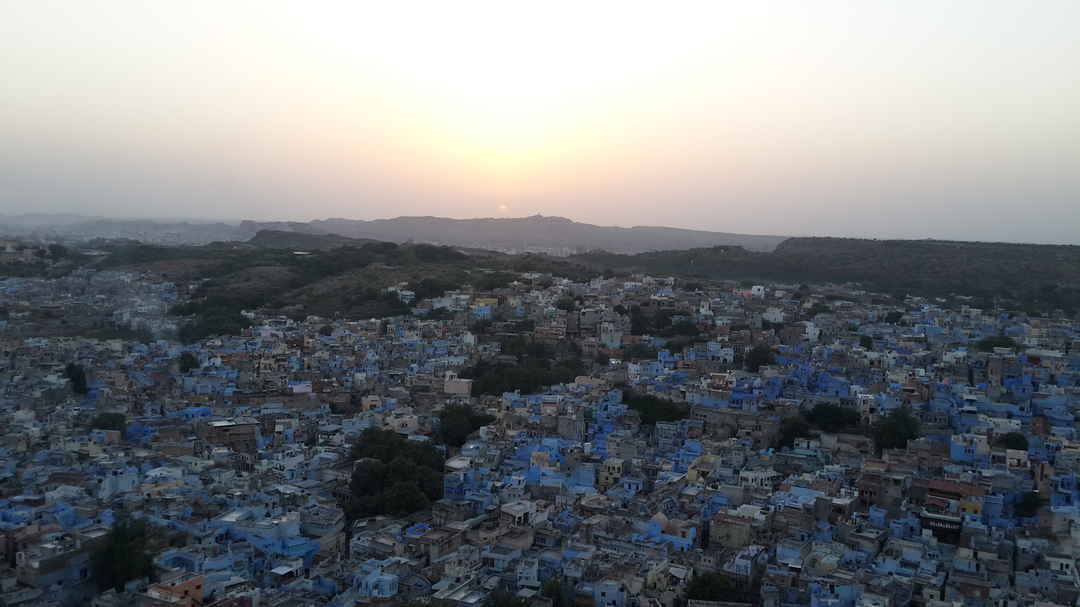 On the trip day( Friday evening) 3 people reached old Delhi Station on time and the rest of us were stuck in Gurgaon traffic Jam, it was almost impossible to reach the station on time, so 4 of us change the plan, paid driver till the point we reached and decided to board the train from Gurgaon station only and rushed towards it. Our train Journey was awesome we played cards till late at night.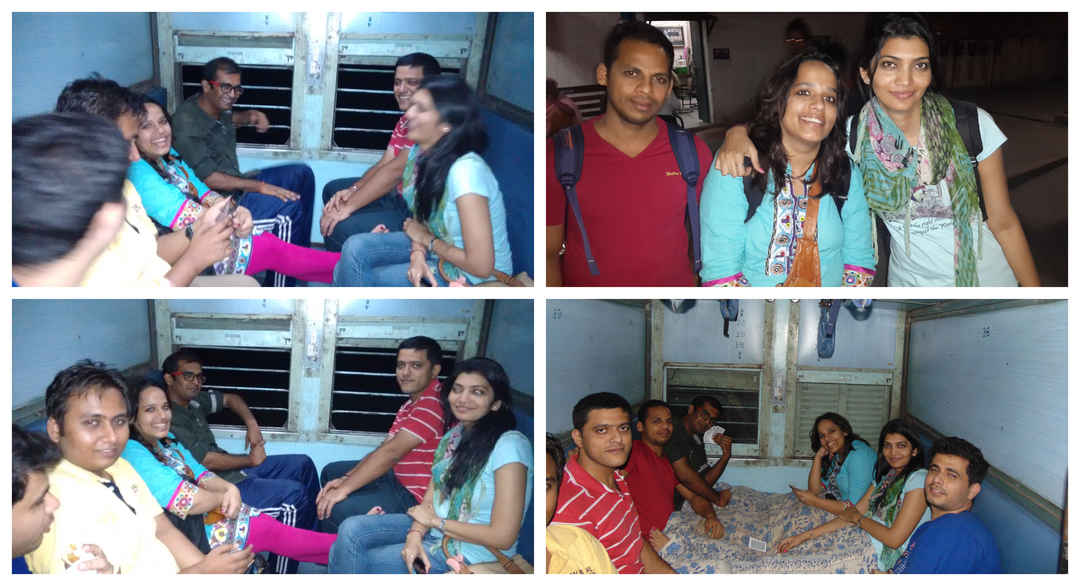 Reached Jodhpur early morning and started searching for the hotel as it was not booked, we hired one auto to show us hotels, he took us to the middle of the city and showed us many heritage Havelis and small hotel, some doesn't have rooms and some were costly. Then he took us to some outer part and took us to a hotel called 'Apple Homestay' hotel was nice and recently constructed with all the required basic facilities. The rooms were spacious, and it had very nice wall paintings. We booked three rooms and the lady allowed us early check-in as well.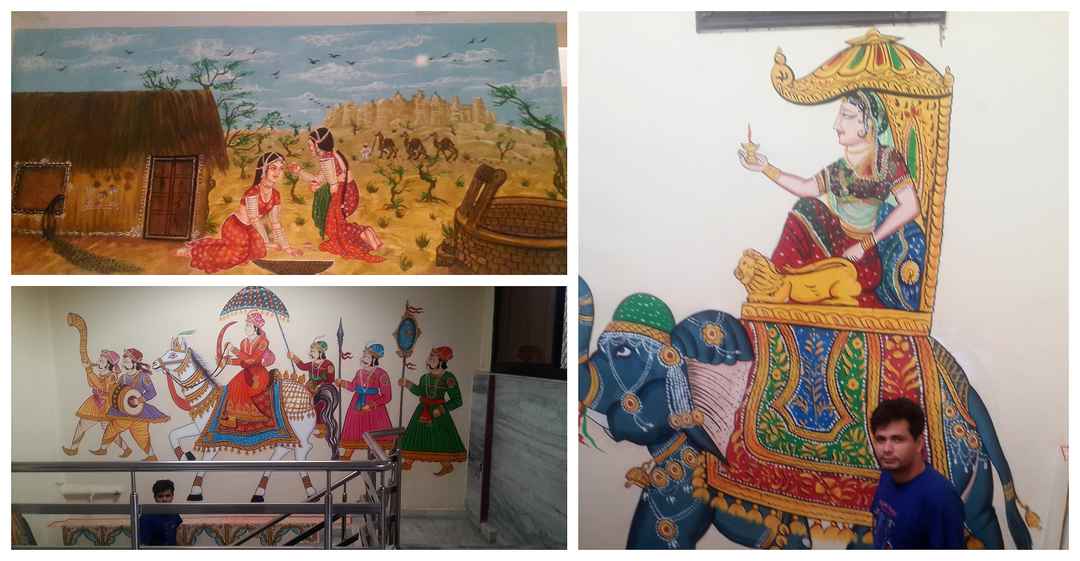 Hotel Wall Paintings
After freshening up, we booked one auto again for the entire day to do a city tour, first, he took us for breakfast where we had 'Daal-Baati-Churma'. After breakfast, we headed to the 'Umaid Bhawan Palace'- one of the world's largest private residences. The Palace is divided into three functional parts – the residence of the royal family, a luxury Taj Palace Hotel, and a Museum focusing on the 20th-century history of the Jodhpur Royal Family.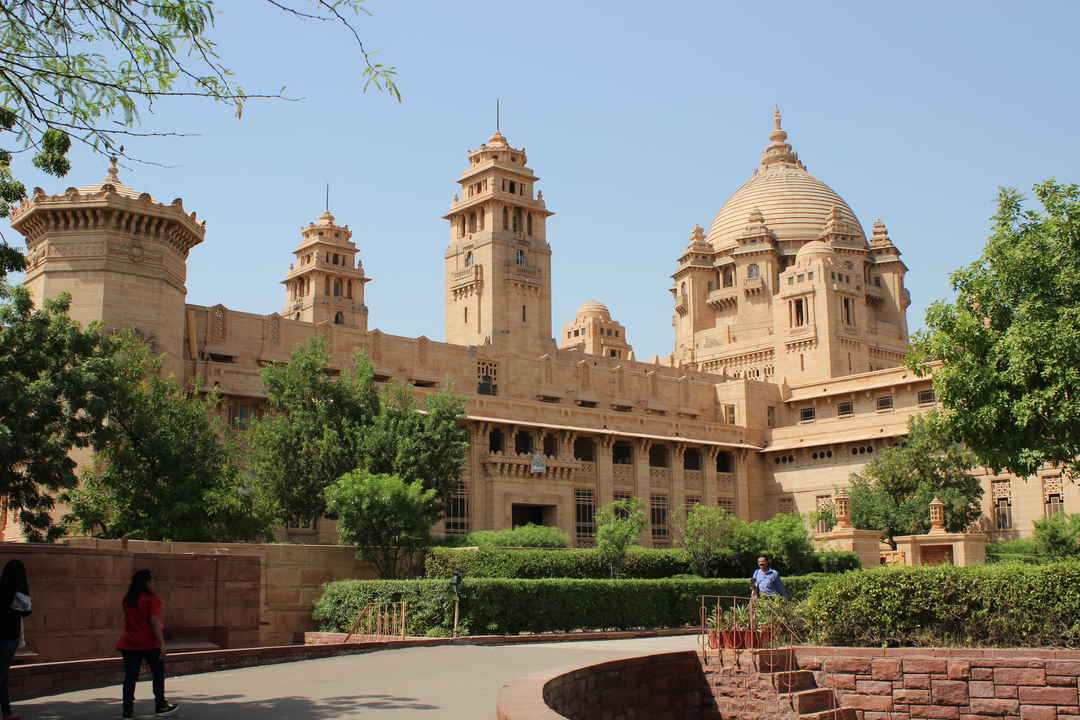 Palace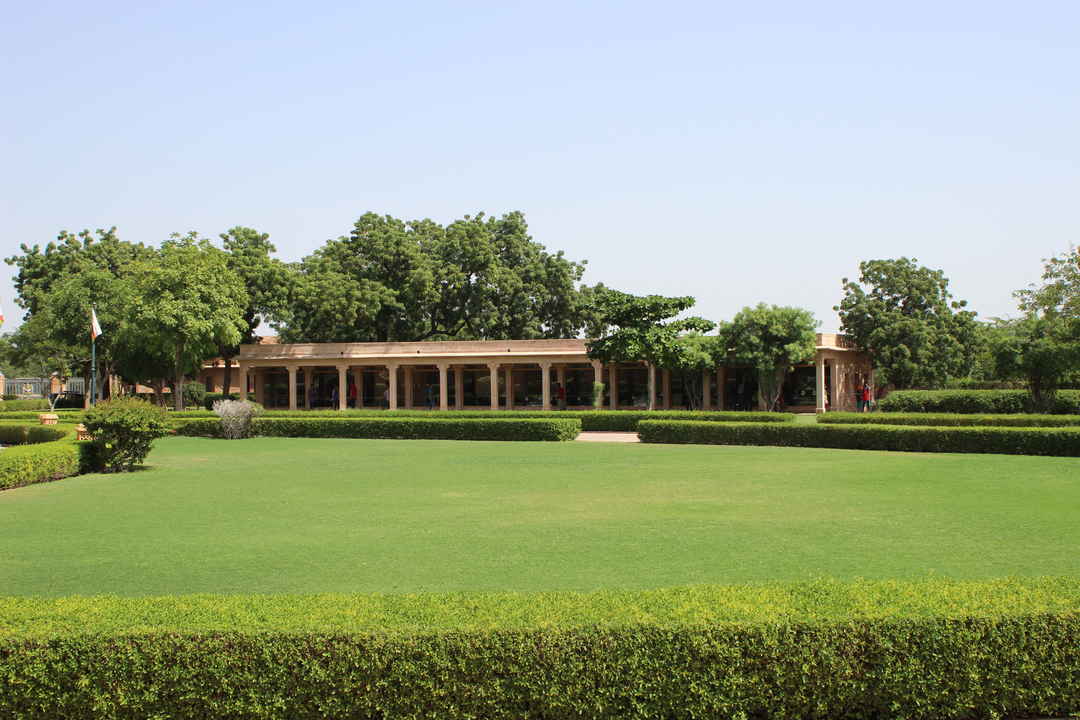 Antique car exhibition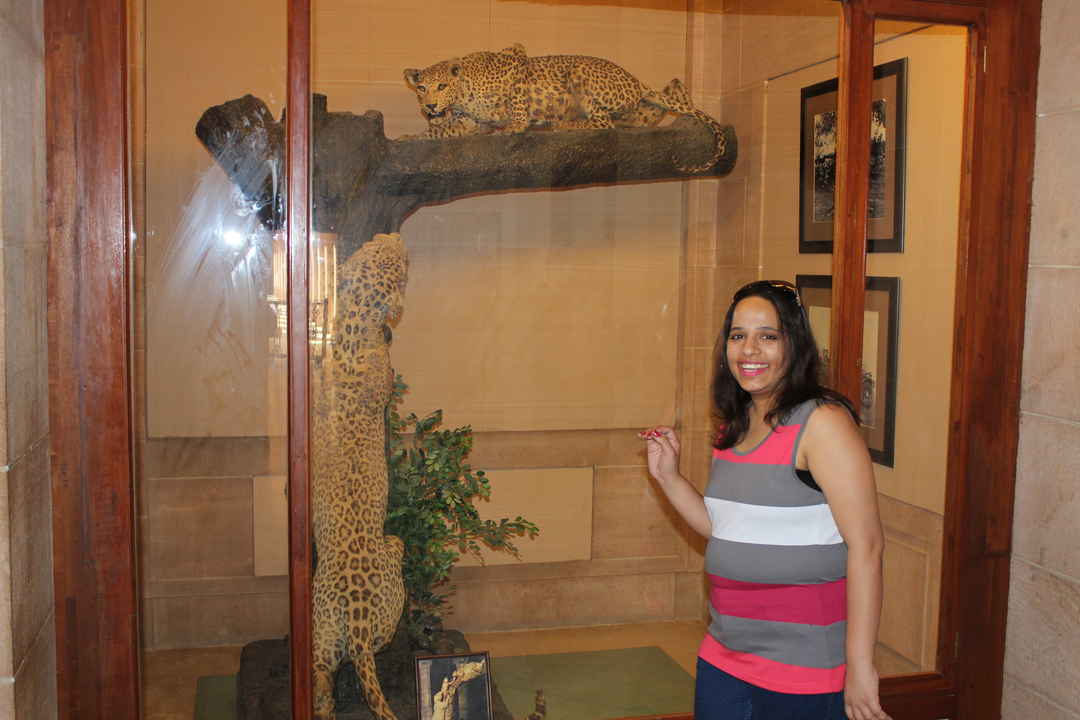 The museum houses some interesting artifacts and photos but is a too limited view of life in the palace. The antique car exhibit in front is interesting.
After the palace driver took us to the Mandore Gardens & Temples, the place is so rich in terms of cultural and historical value but not well maintained. The Mandore Gardens houses ancient temples, memorials, and high-rock terraces that are quite magnificent. Visitors can spend the whole day gazing and clicking photos of well-crafted temples and gardens.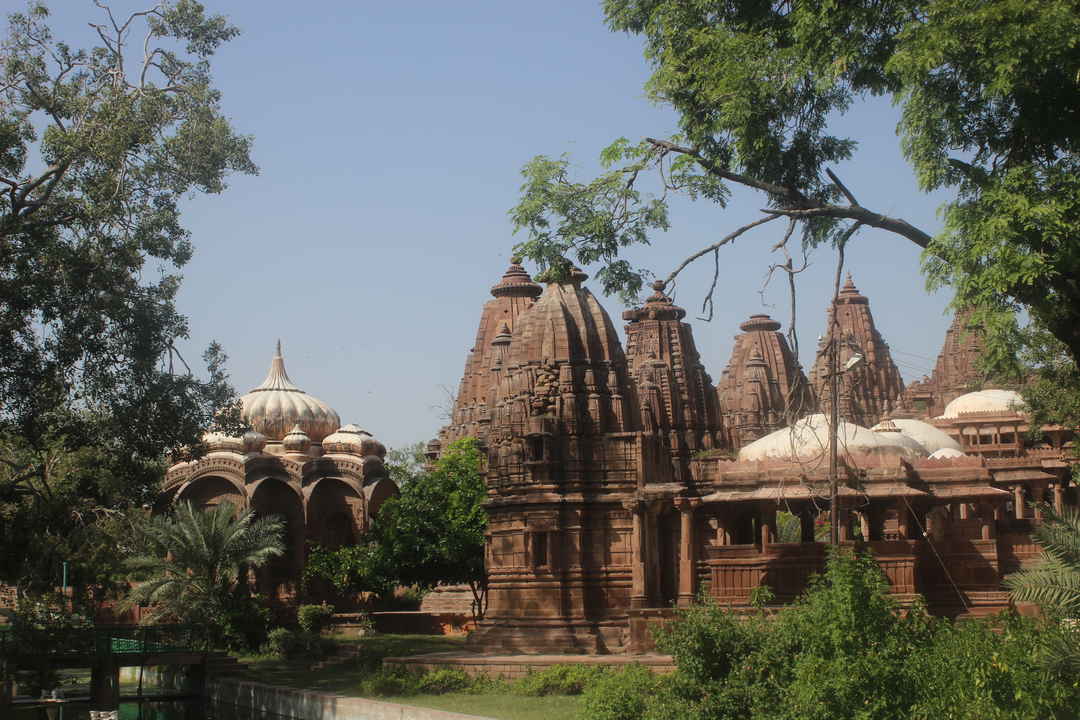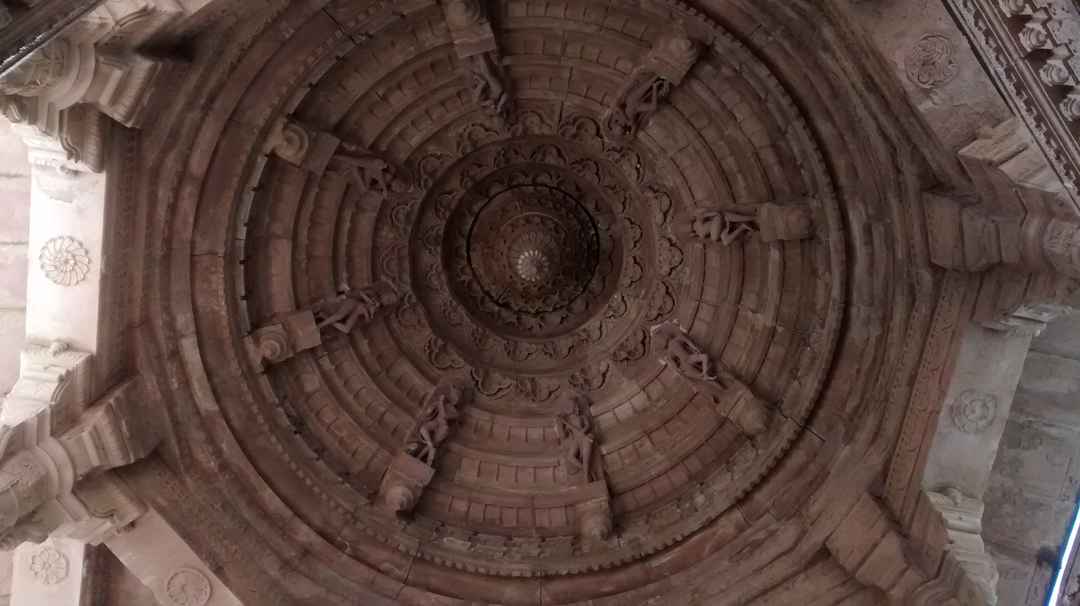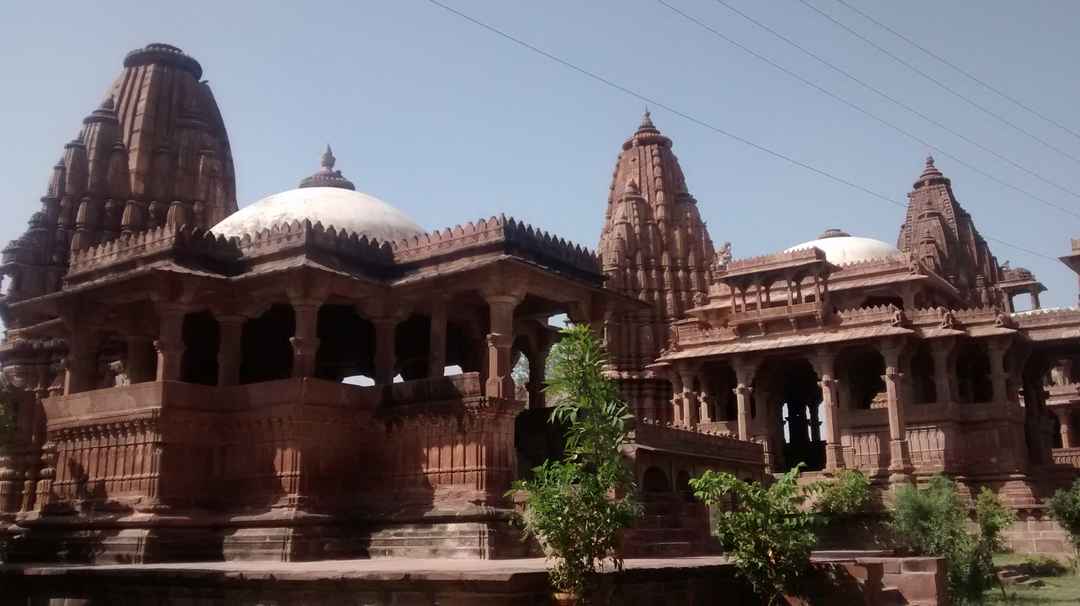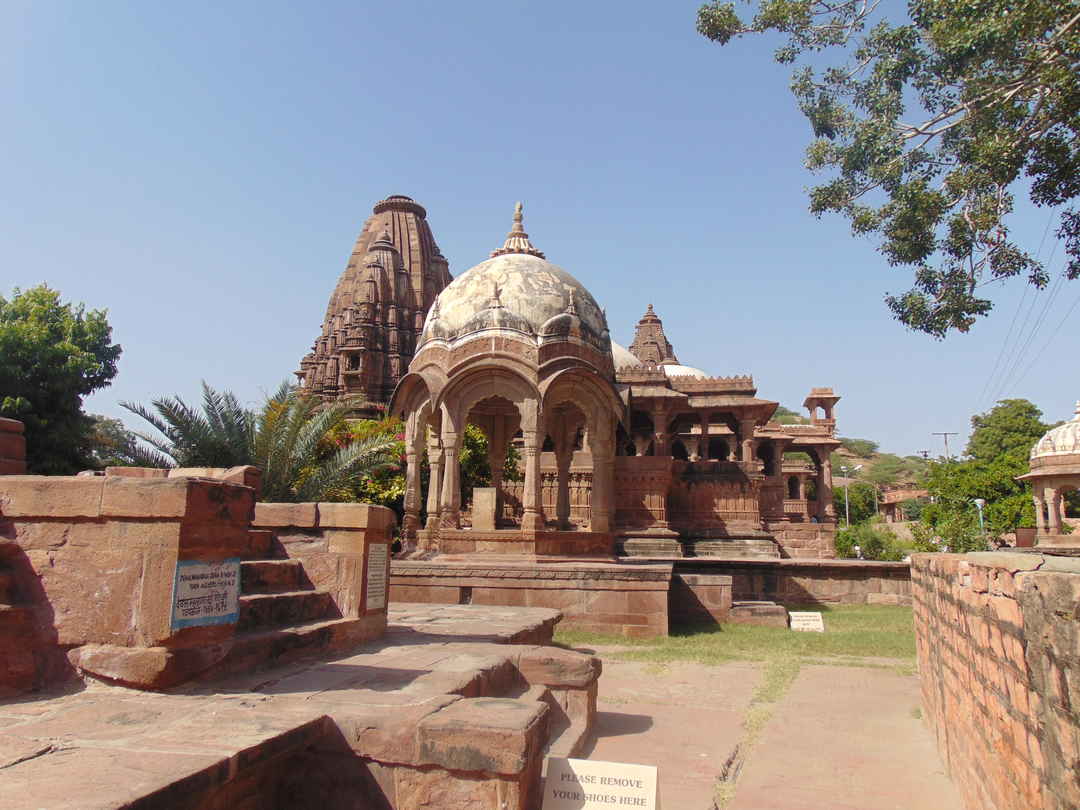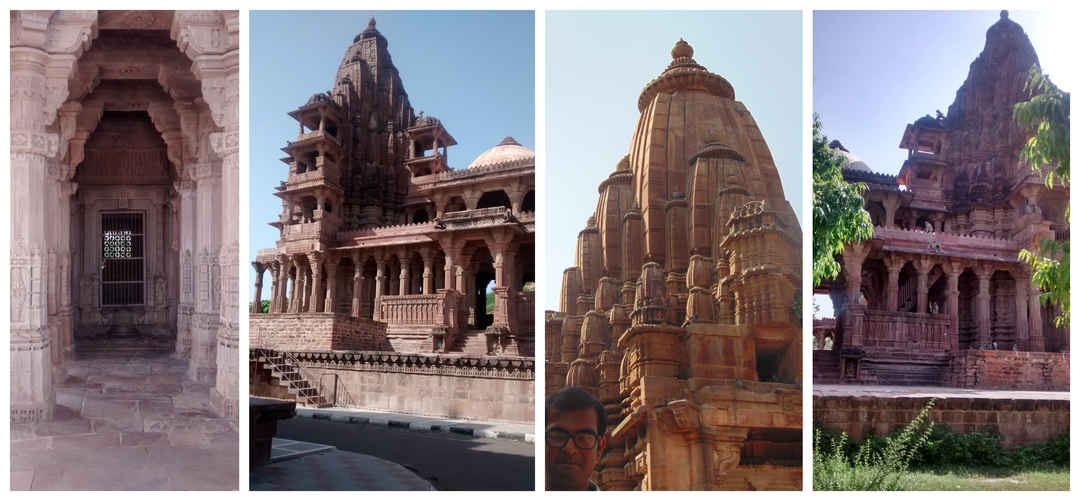 We visited another famous temple Raj Ranchhodji Temple, Raj Ranchhodji Mandir of Jodhpur is one of the most visited Krishna temples in the Indian subcontinent.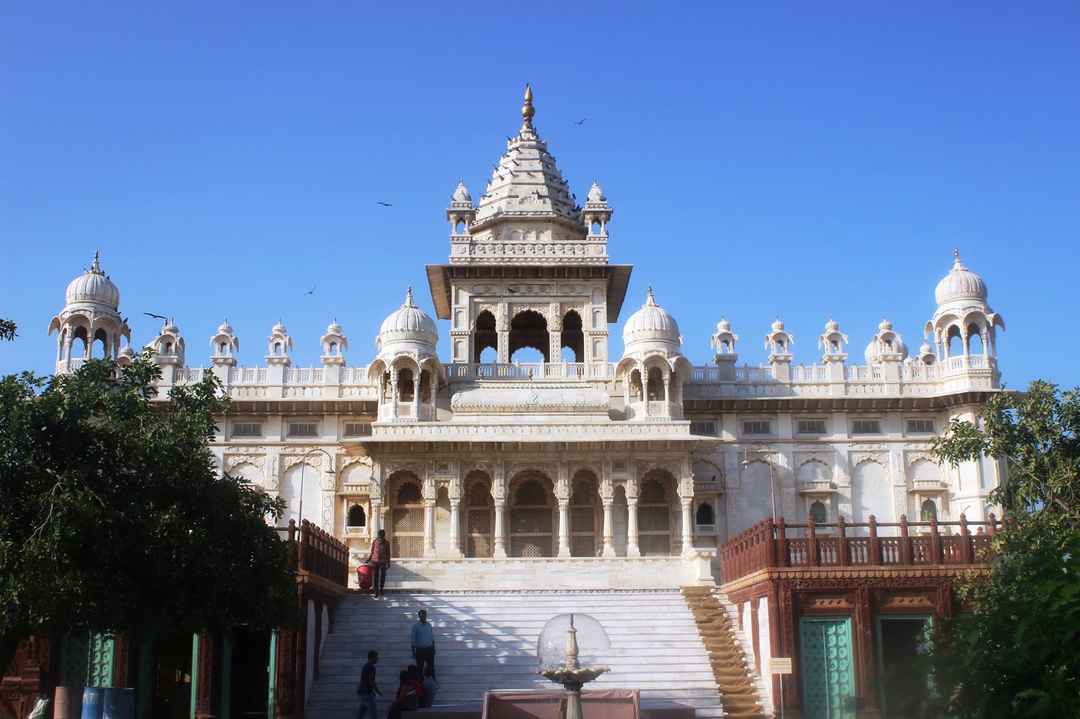 Later we headed towards, the main fort 'The Mehrangarh'.
Mehrangarh the Fort of Jodhpur crowns a rocky hill that rises 400 feet above the surrounding plain, the fort can be seen from almost any point in Jodhpur. Inside the fort, there are several palaces known for their intricate carvings and expansive courtyards. The museum inside the fort is fully stocked with items used by the royals of that era and is definitely not to be missed. Also, inside the fort are several brilliantly crafted and decorated palaces which include Moti Mahal (Pearl Palace), Phool Mahal (Flower Palace), Sheesha Mahal (Mirror Palace), etc. There are galleries displaying a rare collection of armor from every period in Jodhpur, Paintings, Turbans, and a lot more. It also gives an amazing view of the blue city and sunset also.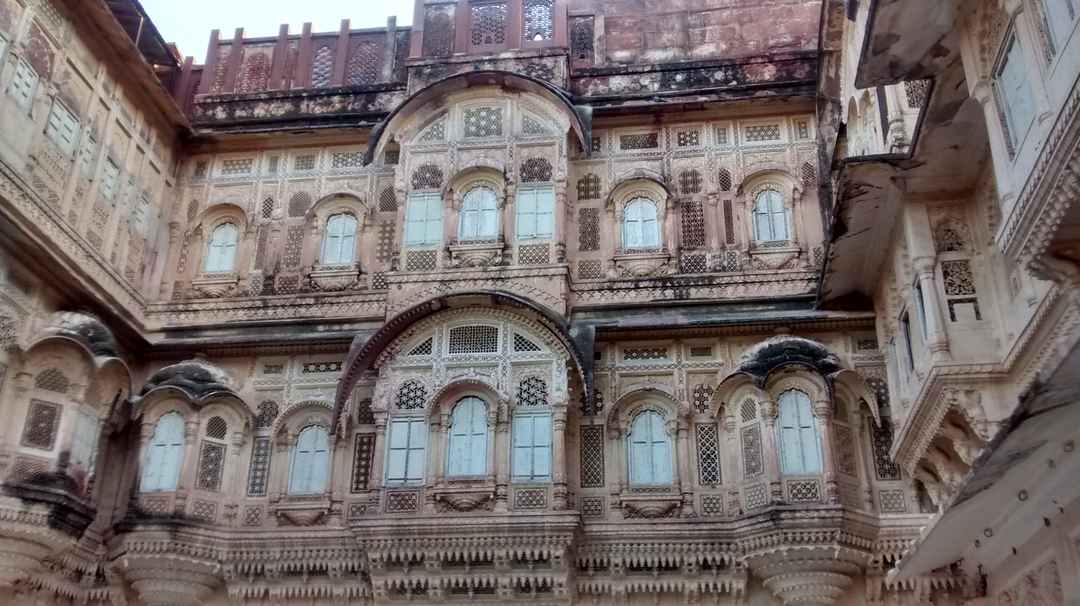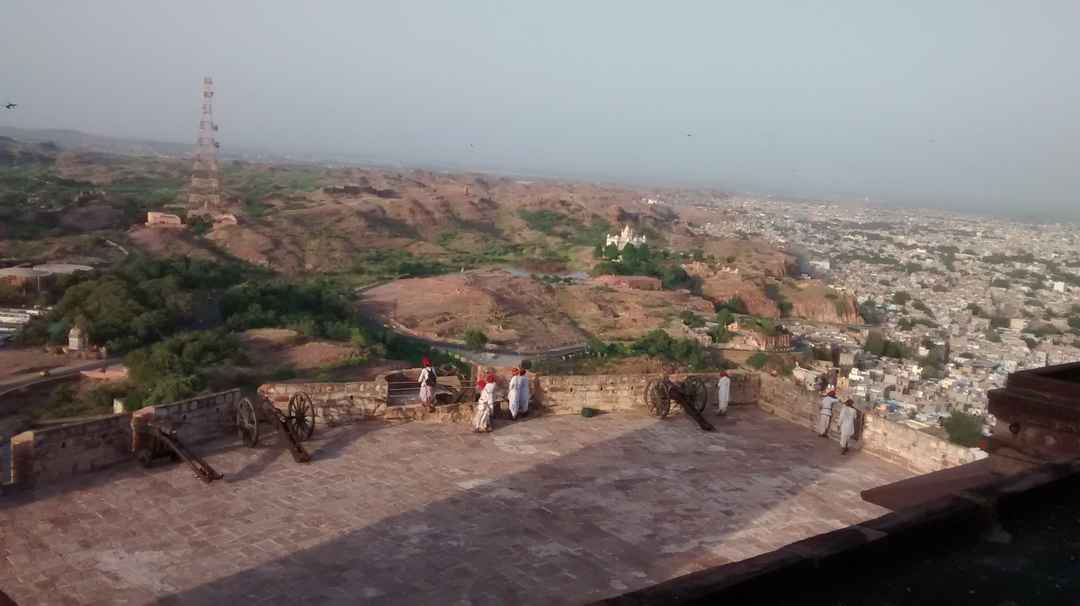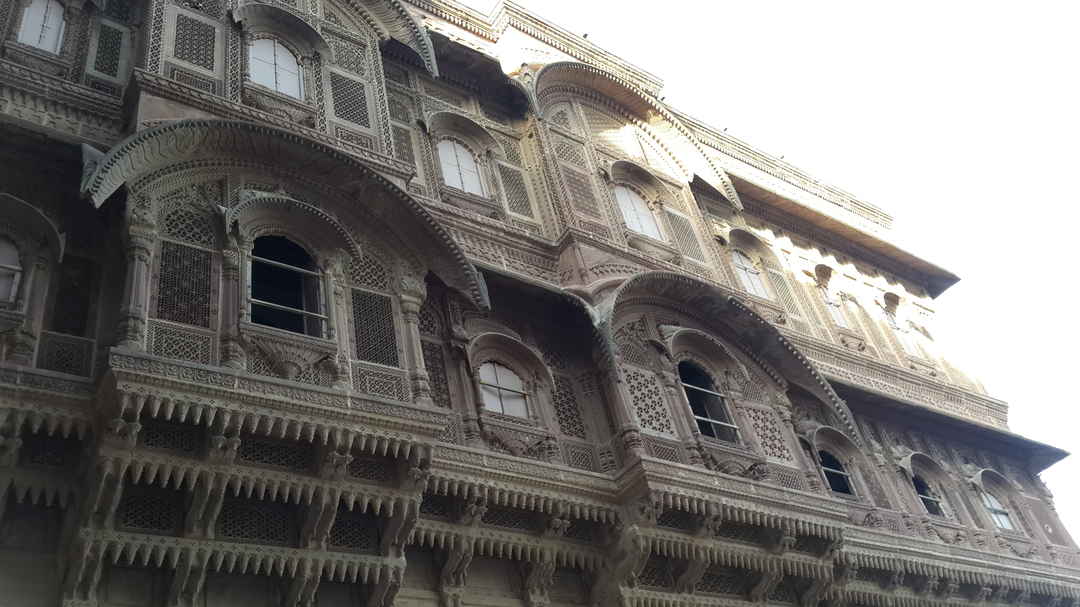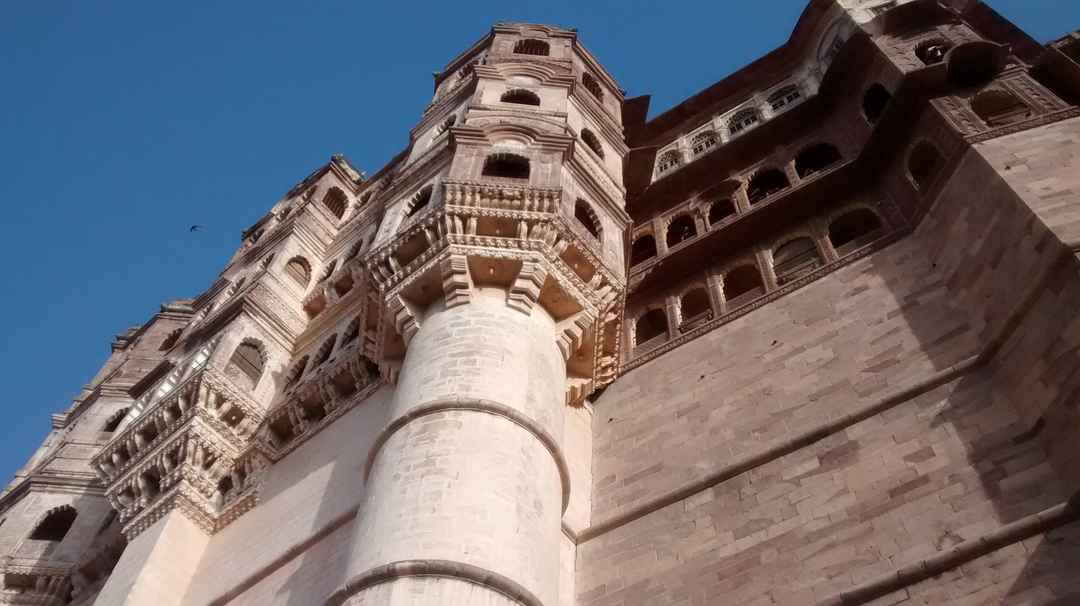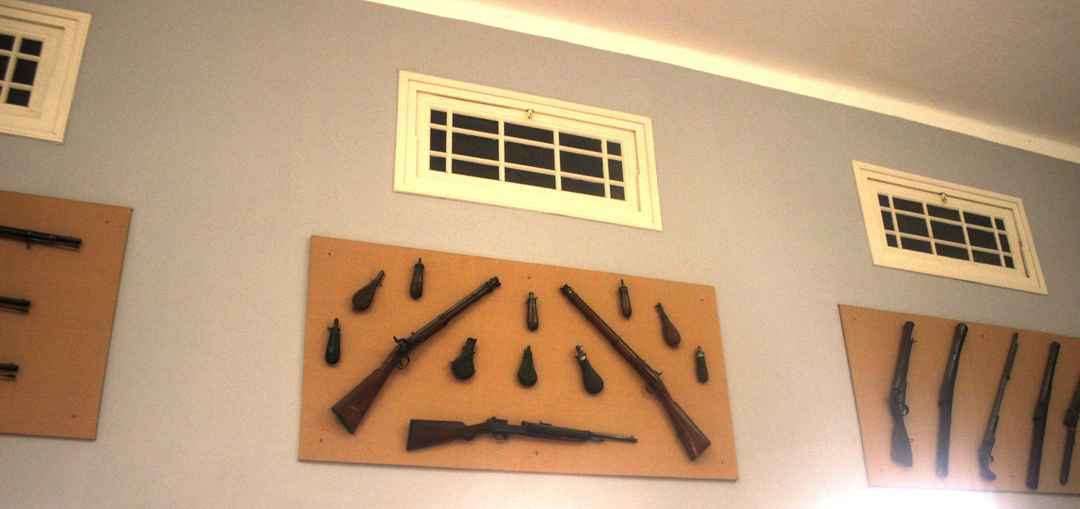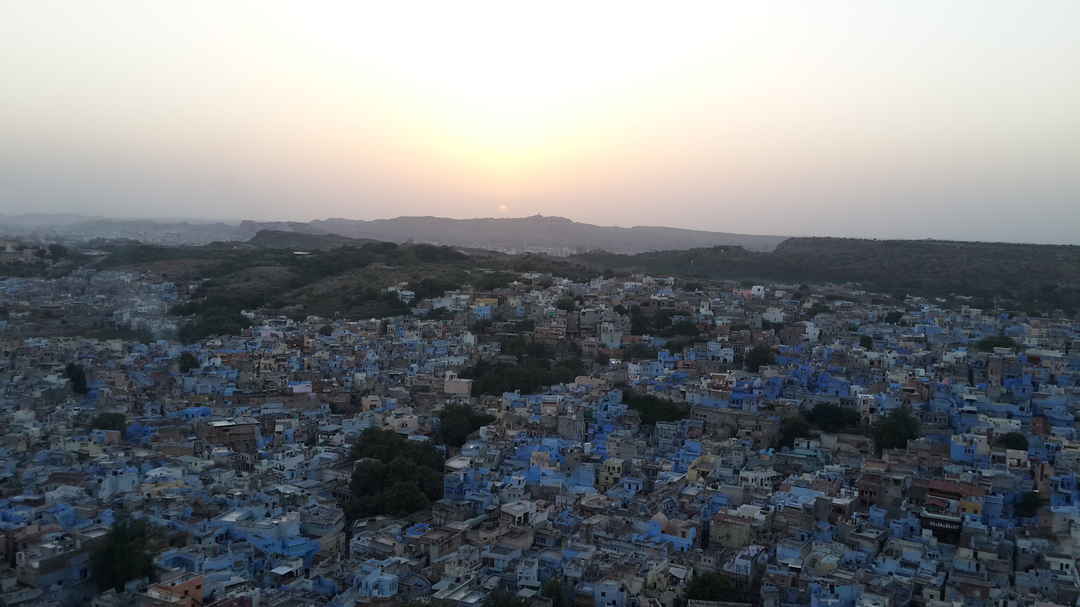 DAY 2:
The next day after having breakfast, we checked out and kept luggage at the station's Clock room and headed to the famous Village Jeep Safari. The first destination was the Shri Guru Jambeshwar Temple of the Bishnois. 363 Bishnois sacrificed their lives to save trees from cutting. Bishnoi is a community founded by Shri Guru Jambheshwar Ji more than 500 years ago in Rajasthan, temple was closed, we took some photographs and moved ahead.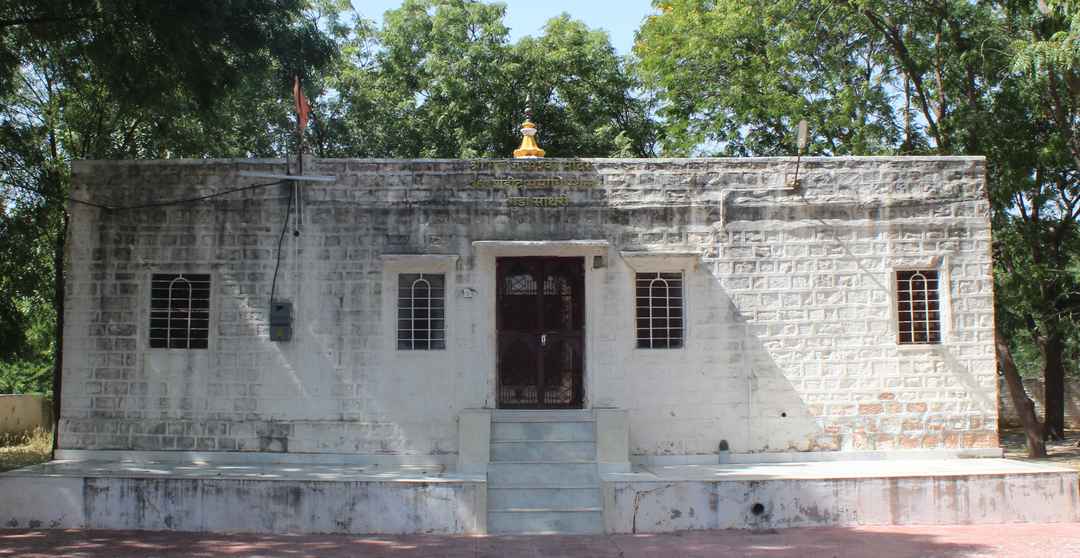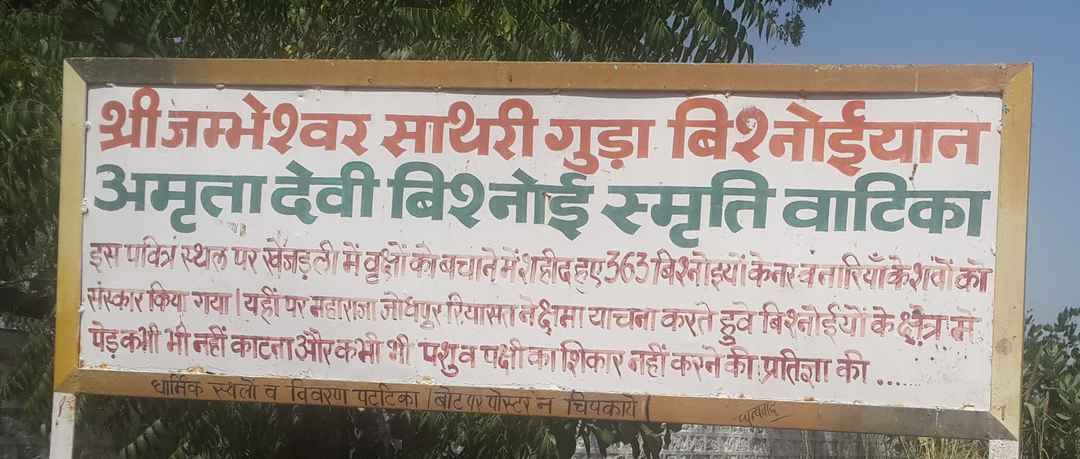 The next destination was the wildlife sanctuary, it was like other sanctuaries where you see only a few animals, he took us in from of some lake from where we only saw birds.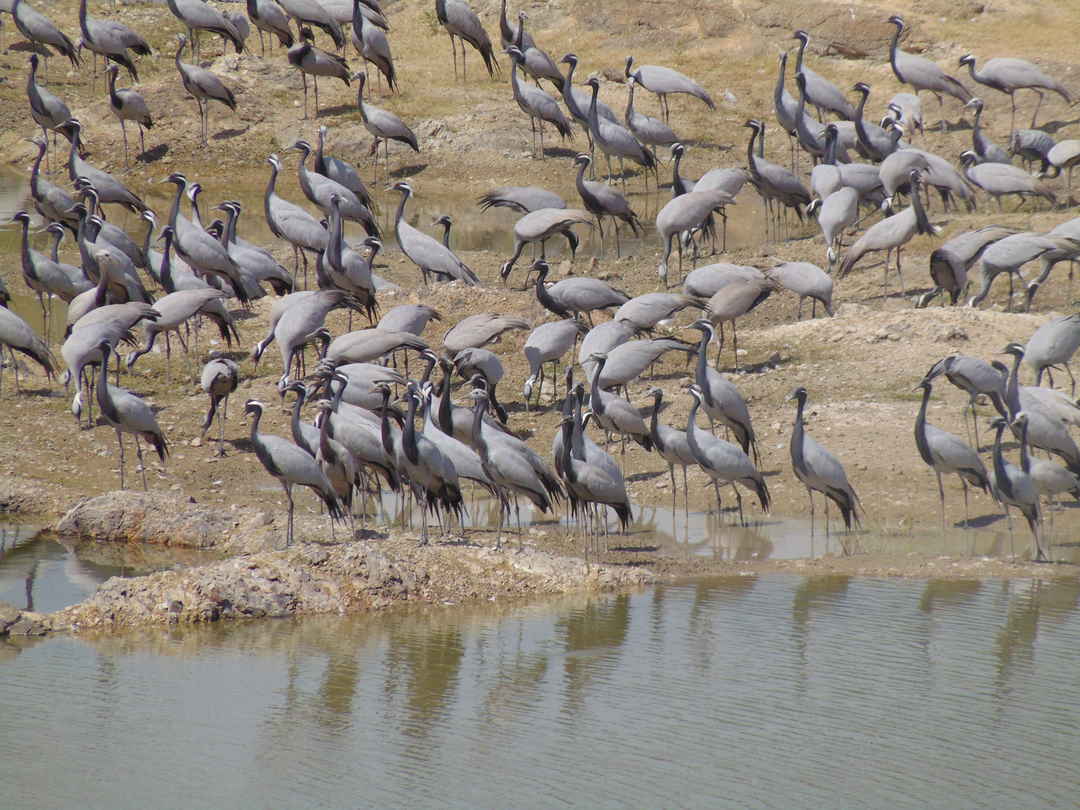 then we started again and went inside the village and visited some local homes and chatted with them, driver told us the shooting of the film 'hum saath saath hai' was also done here in this village.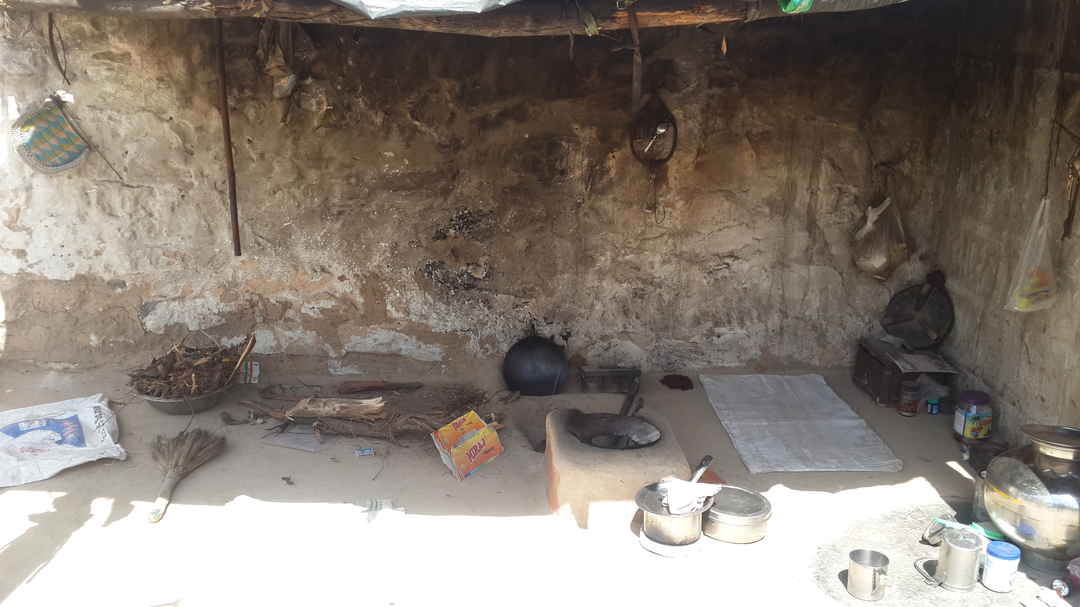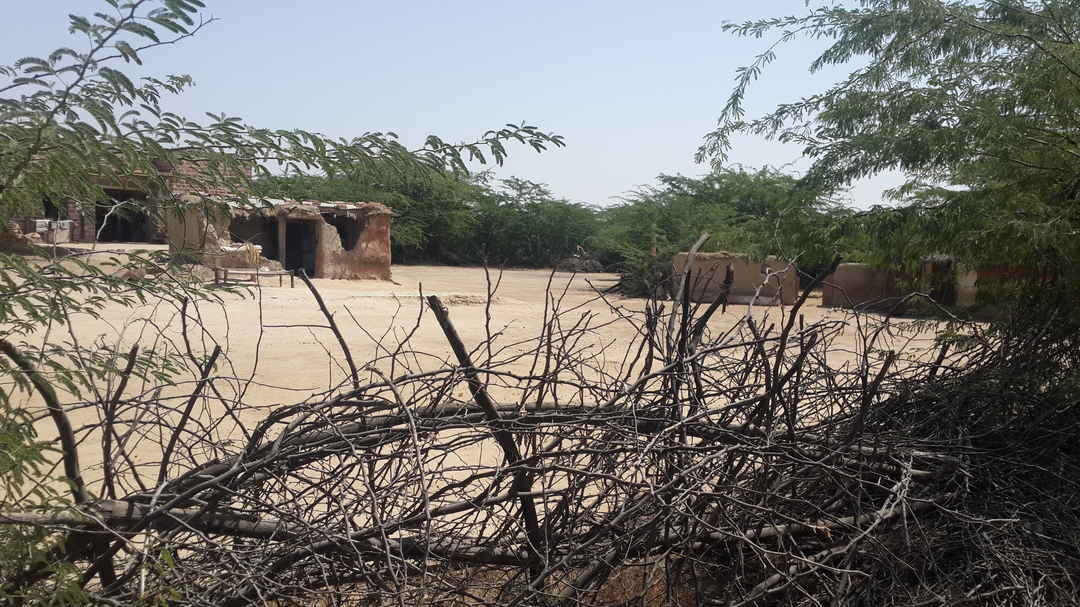 Then we headed to Kakani(Potter's and block printers village). It is a village art of making different kinds of utensils, toys, a statue of lord, pots by black muddy sand(clay) which they bring from pond's (water reservoir place) in the villages. The shop we visited contains a lot of beautifully crafted stuff, but the person was selling the stuff at a very high cost, so we bought less.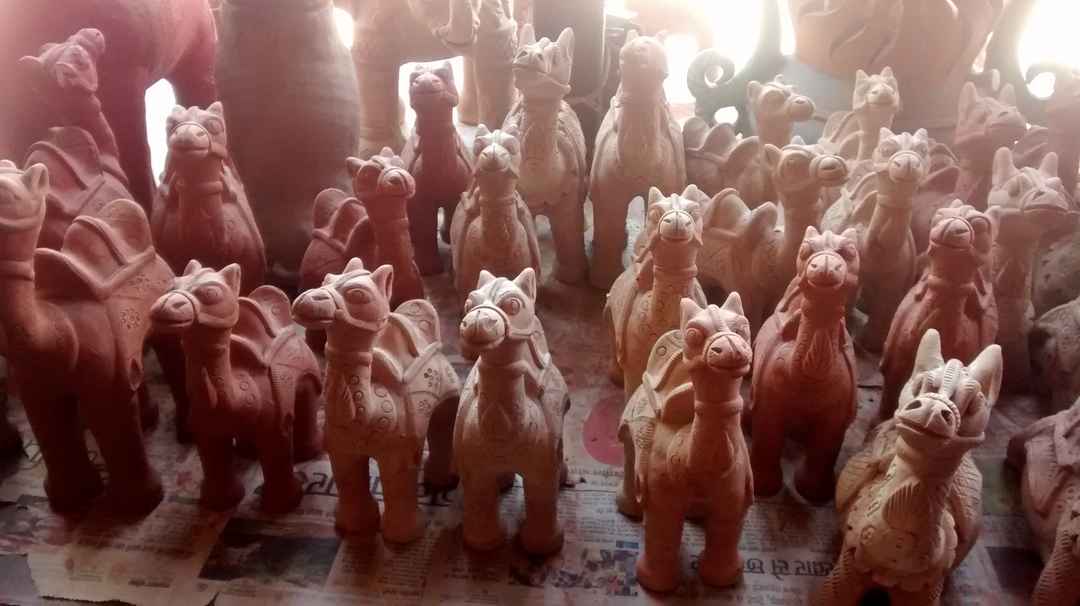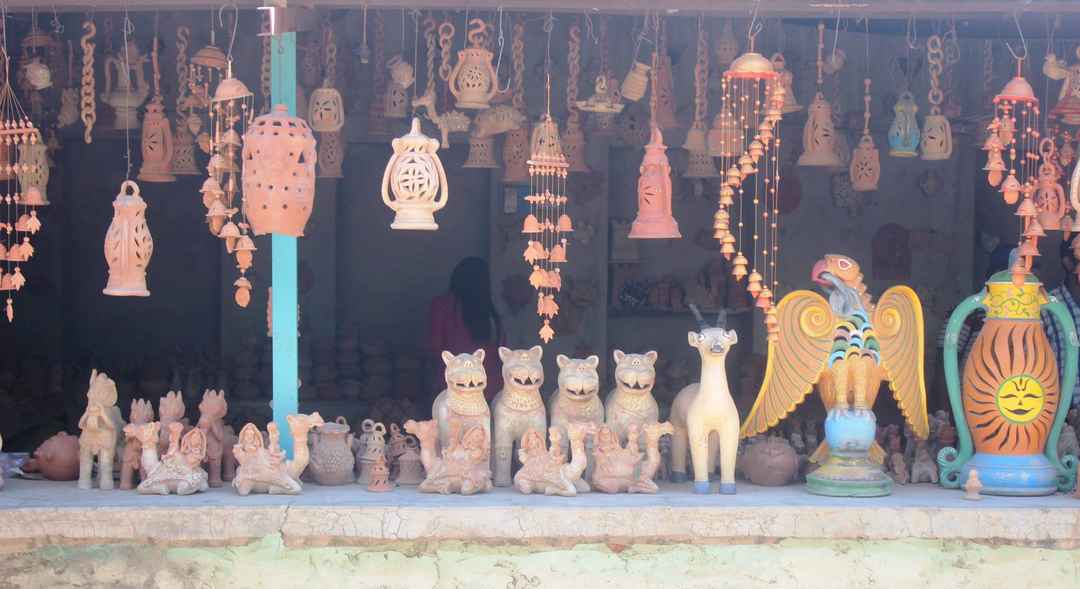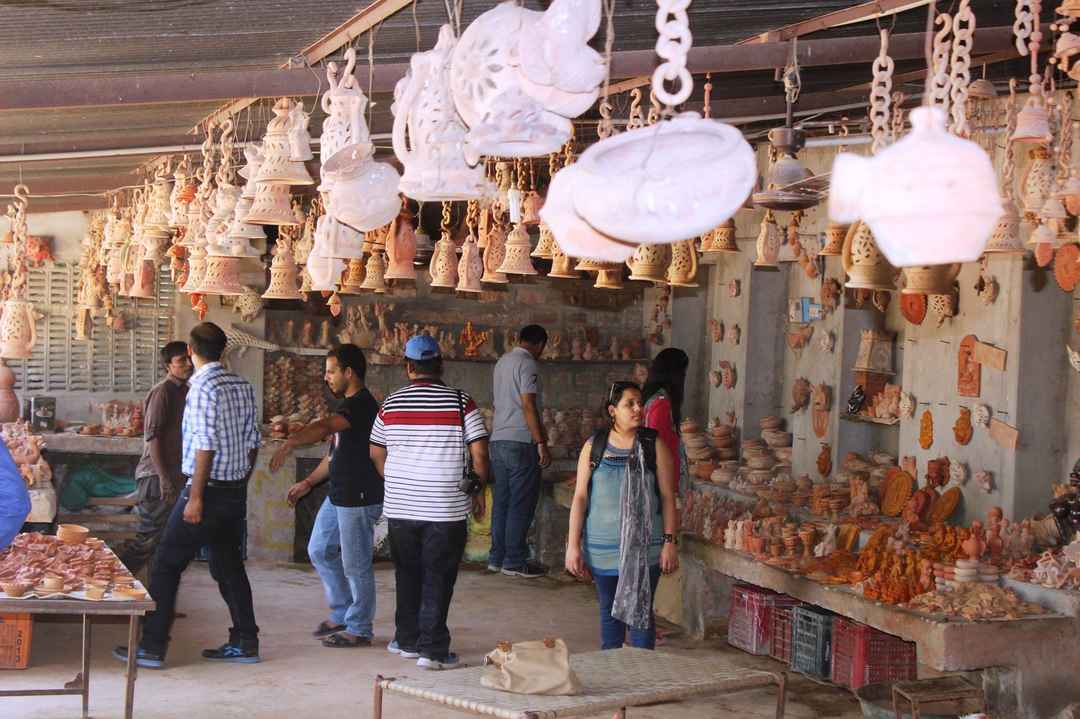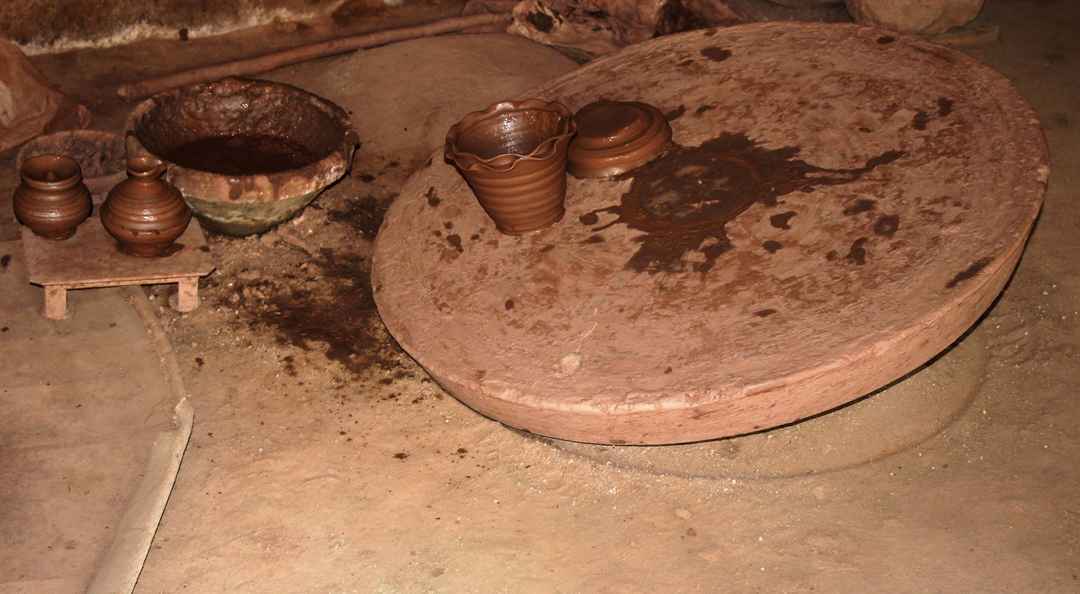 Block Printing Work
Block printing is a village art of natural color & process. Using a wooden blocks of different dyes for making colorful dress and bed-sheets. We bought some bed-sheets from there.
Later we headed to Salawas(Weavers village) where we saw Durry (Carpet) Viewing Work.
Carpet viewing work is a village art of making carpet(Durry) by using cotton as raw material and natural colors.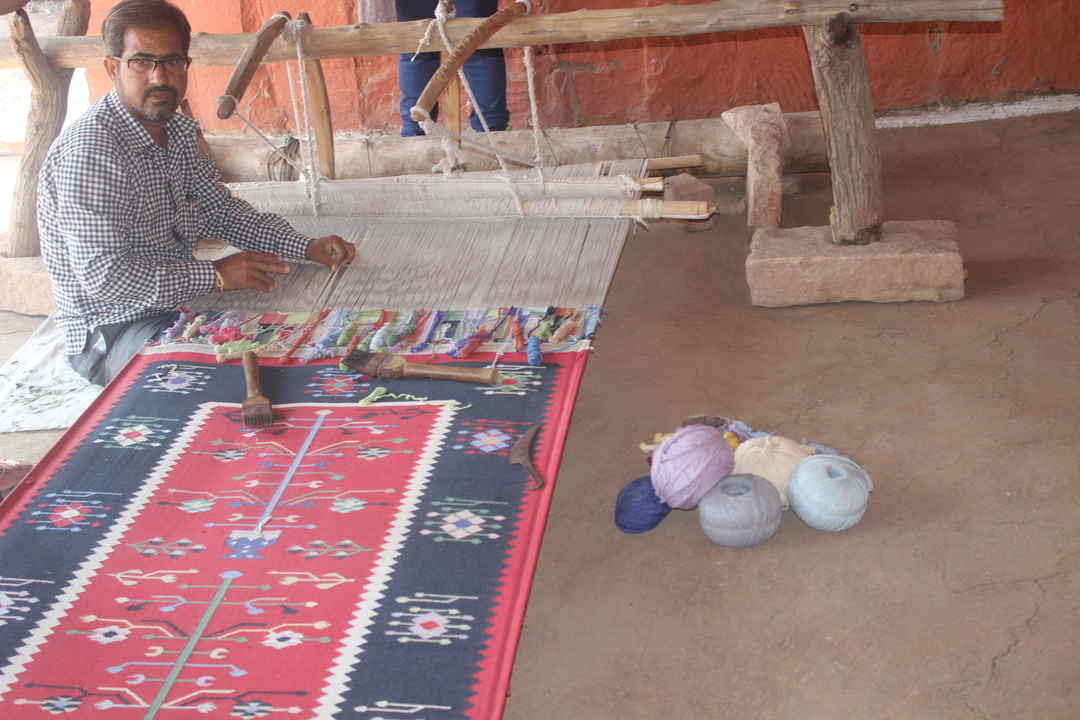 In the end, he took us to some Art & Craft Shops to buy some souvenirs or other stuff and dropped us back in the City, It was a half-day fantastic tour, to get a glimpse of the village life.
In the afternoon around 4 we went for lunch and later headed towards the station to catch our train.
Some More Pics from the Trip.