Since Tristan is an admitted fan of Japan and we have been pursuing the goal of finally making a trip there for several years, we spent his last birthday in Düsseldorf, in Little Tokyo. 🎌 Certainly not as enchanting as the real Japan, but definitely worthwhile for a weekend with Japanese flair. 😊
Welcome to Little 東京 🏮
Düsseldorf is the third largest Japanese community in Europe and home to thousands of Japanese.The Little Tokyo district is located near the main train station. There you will find the German-Japanese Center, a variety of Japanese restaurants, supermarkets, bakeries, bookstores and specialty shops – everything the Japanese heart desires. 😍
Our weekend started at the Max Brown Hotel Midtown, a hip retro hotel just two minutes walk from the famous Japanese main street, called Immermannstraße – so the perfect accommodation as starting point for our trip. 👍 Those who also want to stay overnight in a Japanese hotel can do so in the Hotel Nikko that was opened in 1978 by a Japanese hotel chain and is also located on the Immermannstraße. 🏣
Tip: Directly opposite our hotel you will also find a Japanese bakery called Bakery My Heart that offers all kinds of baked goods. There you can find Matcha Pans, red bean paste rolls, Dango skewers and much more. Absolutely worth a visit! 🍡
From a culinary point of view you will get your money's worth in Little Tokyo. There are countless Japanese restaurants and now also Korean, Indian, Thai, Vietnamese and Chinese restaurants. So you're spoilt for choice! 😅
Tip: We really wanted to try something new and decided to go to the restaurant "Yaki the Emon" to eat Okonomiyaki. It is a kind of Japanese hearty pancake fried on an iron plate. It is incredibly delicious! 😋 (By the way: we liked it so much that right after the weekend we cooked these pancakes at home 😂).
Otherwise, I recommend that you simply stroll along the shops on the street and let yourself be inspired in the shops. If you are looking for Japanese knives, mangas, sushi accessories, sake sets, traditional kimonos or a waving cat, you will surely find what you are looking for there. 🎎
What is important to know: at first glance, the quarter does not directly give you the feeling that you are in Tokyo. For example, there is no huge neon sign. Nevertheless, the shops have a lot of charm and have given us the feeling of being a little closer to Japan. 💗
Trip to the EKŌ-Haus 🎋
In the district Niederkassel, there is the EKŌ-Haus of Japanese Culture. There you will find an authentic Buddhist temple, a Japanese garden, a house in traditional architectural style and in the basement of the main building an exhibition room. 🏯 Everything is really very impressive!
The park is free. The entrance fee of the Japanese house and temple is 3,50 Euro including socks, as one is not allowed to enter the buildings with shoes.
The house also offers many events, including tea ceremonies, which are always very popular. 🍵 Unfortunately, we could not get a seat anymore, so we will probably only see a ceremony in "real" Japan. 😃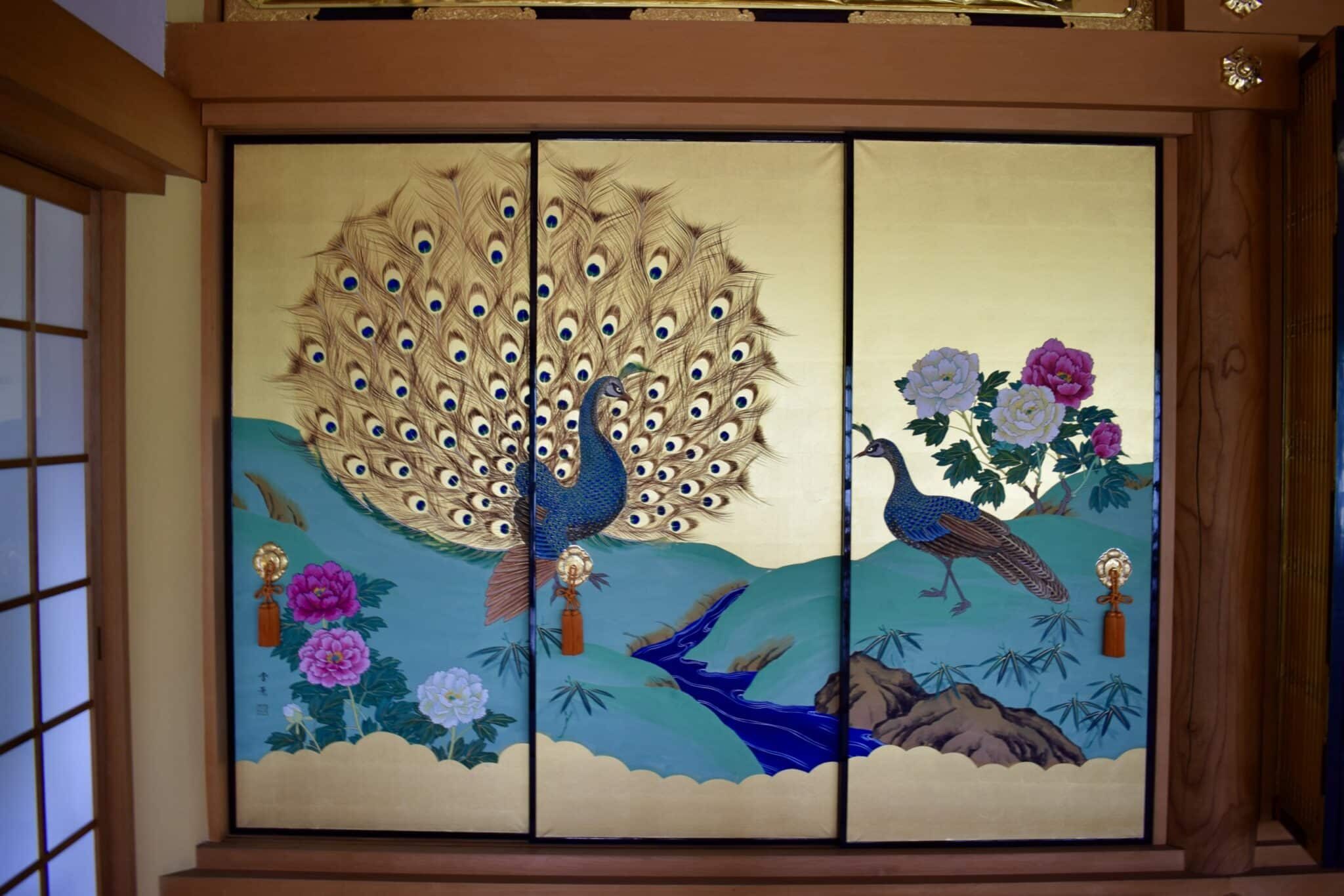 You should bring at least one hour to visit the EKŌ-Haus, so that you can watch everything in peace and feel like in Japan. 😌
Summary 
If you just want to get out and experience Japanese culture, I recommend a day trip to lovely Little Tokyo. Arigatou gozaimasu for the nice weekend! We really enjoyed it. 🌸